What type of game day entertainer are you?
A winning playbook for each.
When it comes to the biggest football day of the year, it's no secret that food takes center field.
In fact, while people look forward to the game itself, most fans say they attend Big Game gatherings as much for the food as they do for the game, according to a new survey conducted by OnePoll in conjunction with Farm Rich. But depending on your guests and party style, what to serve and how to keep friends entertained can be a toss-up.That's where this helpful party playbook comes in… check out these five popular Super Sunday ideas to see which style is most like your own.
1. The Team Potluck
The most popular of themes, this is the party that makes life easy. Call it a team sport type of gathering! Since you'll be calling on guests to show up with their favorite football dish, you'll have a little extra time to make a special one of your own…Try a new twist that pairs two of the most popular game day snacks together into one incredible cheesy masterpiece: Mozzarella Stick and Pepperoni Pizza Puff Dippers! You can even award prizes for guest dishes such as High-Scoring Snack, Fan Favorite, The Classic, Most Creative Play, Most Original and the Champion Dish, also known as the MVP.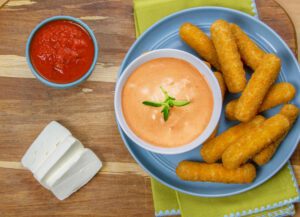 2. Kids' Zone
All ages are welcome at these G-rated get-togethers, from kids to adults. There'll be a variety of fun foods for every age and taste. Kids call the plays here, so think about snacks with broad appeal. Mozzarella Sticks with Cheesy Tomato Dip is a winner across the board, elevating this fan favorite snack even more! Keep everyone engaged with football bingo or create a game day play sheet where kids can fill in their favorite plays of the game and predictions. And you can never fall short with a photo booth, equipped with a football background and silly, game day inspired props to capture the spirit of the day.
3. Dudes n' Foods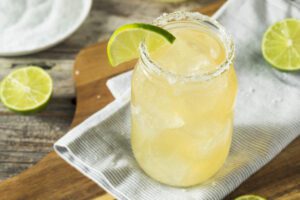 Bro out, talk stats, eat snacks. This kind of party is for die-hard guys who are dead serious about their football. They want food and drinks that measure up to the day, with no hassle and no fuss. For this type of party, Farm Rich Loaded Potato Skins made with real Idaho potatoes stuffed with cheddar cheese and bacon, will keep folks fueled up down to the last thrilling minute. Be sure to grab a few boxes or the Party Size because this appetizer goes quick! Tip – have a bucket of ice right next to the TV full of water, beer, soda and other beverages to ensure no refill interruptions, along with a mini bar nearby.
4. Gal Gatherings
The ladies can play by their own rules when it comes to a gals-only gathering. A beautiful football-themed grazing board will get guests in the spirit and feature lots of tasty bites to nosh on. Consider a crafted platter tastefully filled with simple-to-make snacks like Mozzarella Bites, meatballs, fruits and veggies, along with accompaniments like relishes, compote and dips. Add a feature drink such as a Beer-A-Rita – limeade concentrate, tequila and ginger beer or lemon-lime soda. You could even wow guests with a mini mani-pedi session prior to kickoff where everyone paints their nails in team colors.
5. Pinterest Perfect
We all have that one friend who entertains like no other. And when it comes to party planning, Pinterest dominates the playing field. The Pinterest Perfect party is an over-the-top affair made to impress, and if you're not up for the fierce competition don't even try to get in the game! Begin with unique decor, such as green turf coasters and bottle koozies. Then, put together a spread that will be talked about for days… Jalapeño Peppers with festive football toothpicks is a great place to start!
Elizabeth Heiskell, author of the "Southern Living Party Cookbook" and the forthcoming cookbook "Come On Over," adds, "Entertaining for the Big Game should be all fun and no stress! No matter your style, plan ahead with your own game plan and create a day that family and friends will rave about – and one where you'll have some fun too."
For more game day inspiration, visit FarmRich.com.