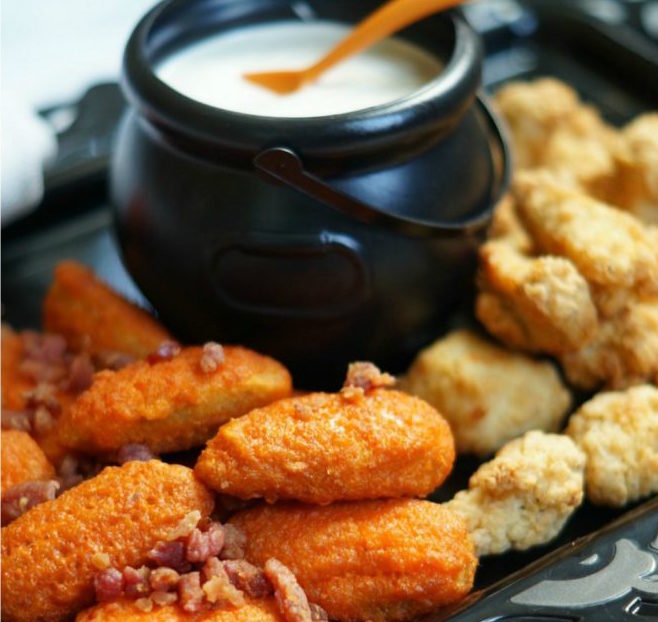 Devilishly Hot Dip
Prep Time

Cook Time

Medium Level
Recipe Description
This hot dip takes less than 20 minutes and goes great with Jalapeño Peppers for a spicy snack or Halloween party appetizer!
Summary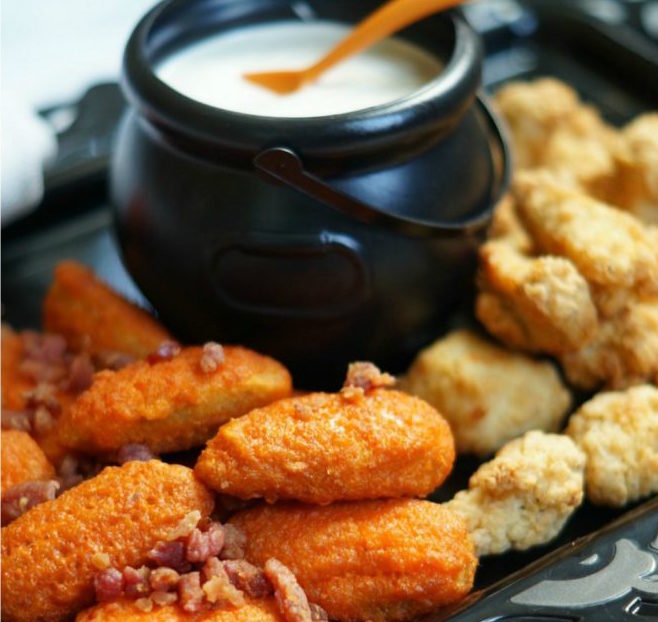 Ingredients
1 box Farm Rich Jalapeño Peppers

Dip:

3 TBSP butter

1/2 cup hot sauce

2 TBSP ranch dressing

1/2 tsp garlic powder

3 TBSP bacon bits or cooked crumbled bacon
Steps
Preheat oven to 450°F.
Place entire bag of Jalapeño Peppers on a baking sheet and bake for 5 minutes.
While cooking, melt butter in the microwave and then add melted butter, hot sauce, ranch, and garlic powder to a mixing bowl.
After 5 minutes, remove peppers from the oven and toss in sauce. Return to baking sheet and bake for another 8 minutes, or until crispy. Remove from oven and top with bacon bits and serve immediately. Add Buffalo Style Chicken Bites to your platter for added variety.
Enjoy!