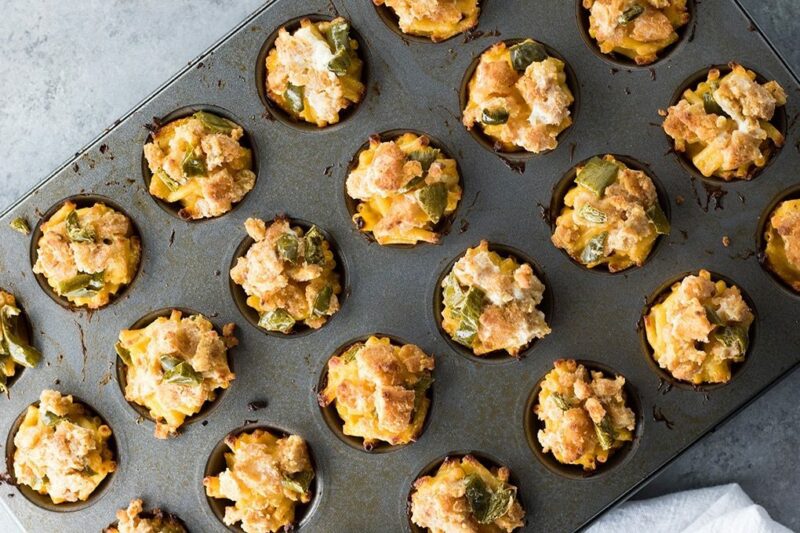 Jalapeño Pepper Mac and Cheese Cups
5 mins Prep Time

25 mins Cook Time

Medium Level
Recipe Description
Cheesy, bite-sized mac and cheese cups are extra special with an easy breadcrumb jalapeño pepper topping! This crowd-pleasing, easy appetizer comes together in a snap, making it the perfect treat for your next party!
Summary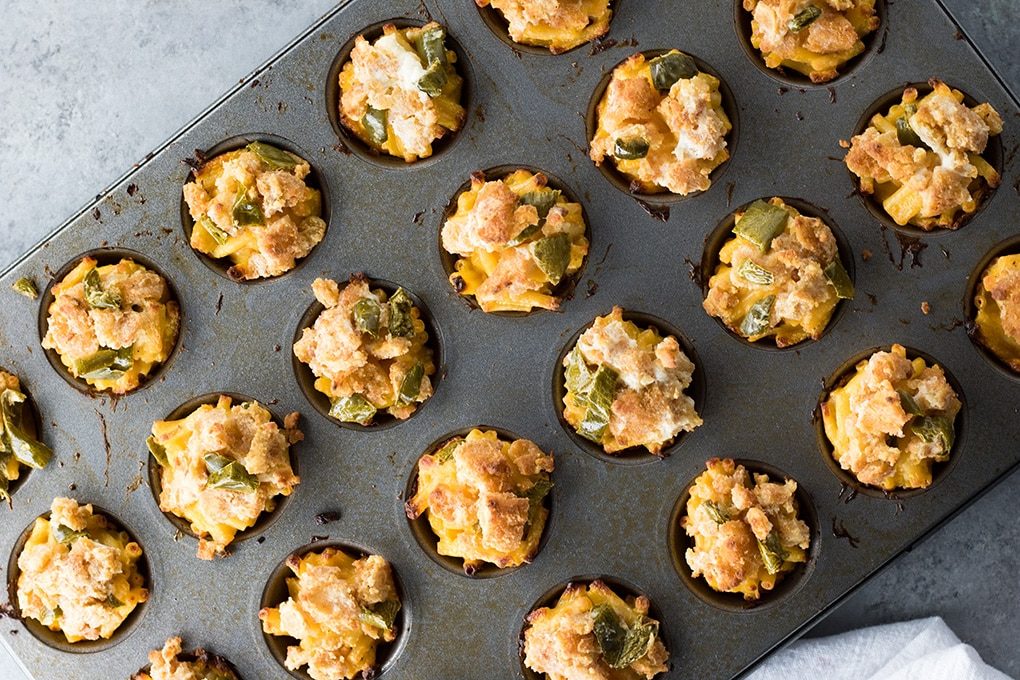 Recipe Name
Jalapeño Pepper Mac and Cheese Cups
Author Name
Published On
Preparation Time
Cook Time
Total Time
Ingredients
1 box (18 oz) Farm Rich Jalapeno Poppers

2 boxes (7.25 oz) Macaroni and Cheese

1/4 tsp salt

1/4 tsp pepper

1/4 tsp garlic powder

1/2 cup cheddar cheese

1/2 cup parmesan cheese

2 eggs, beaten
Steps
Preheat oven to 450°F. Bake the Farm Rich Jalapeño Peppers as directed on the package.
While the Peppers are in the oven, prepare the boxed macaroni and cheese according to package directions.
Remove the Peppers from the oven, set aside to cool.
To the prepared macaroni and cheese, add the seasonings, cheddar, parmesan, and beaten eggs.
Prepare a mini muffin tin with non stick cooking spray.
Spoon about 1 tablespoon of the macaroni mixture into each muffin tin cup.
Bake in preheated oven for 10-12 minutes, until macaroni is set.
While the macaroni is in the oven, chop the cooked Peppers into small pieces.
Remove the macaroni from the oven, and top evenly with the chopped peppers.
Turn the oven to broil. Add the macaroni back to the oven and broil for 3-5 minutes, until the Jalapeño Pepper topping is slightly browned.