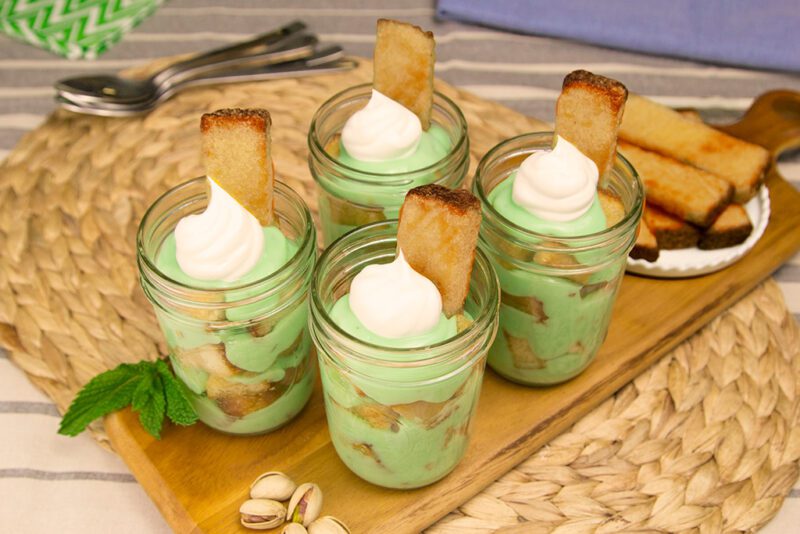 Pistachio Mint Parfait
Prep Time

Cook Time

Medium Level
Recipe Description
Try this perfect parfait for any day of the week with Farm Rich French Toast Sticks.
Summary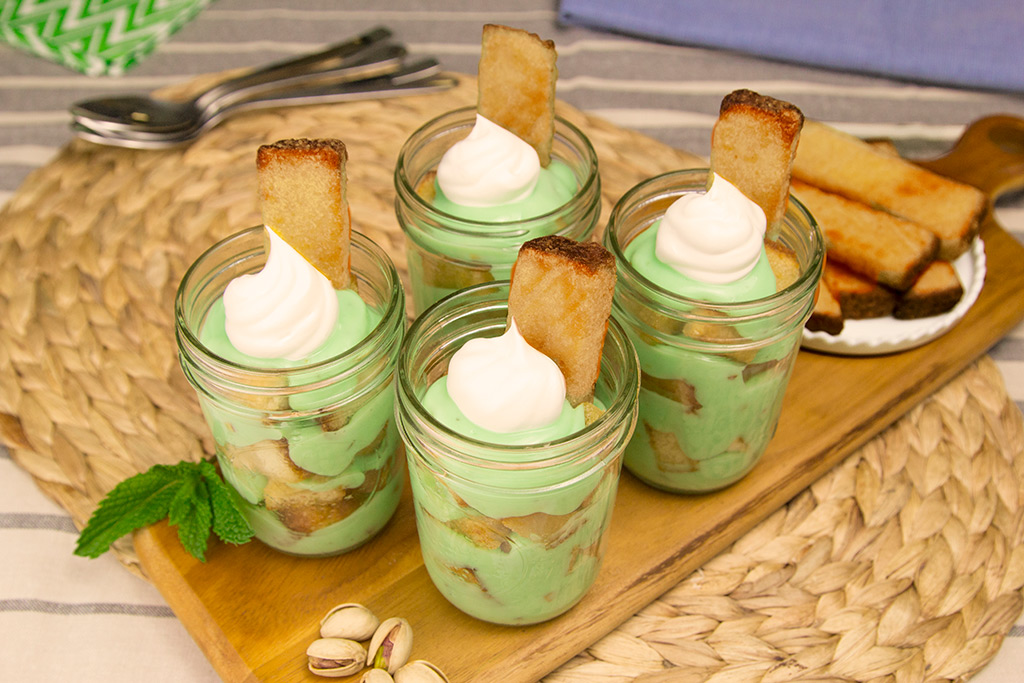 Ingredients
12 Farm Rich Original French Toast Sticks

1 1-oz box pistachio pudding mix

2 cups milk

1 tsp vanilla

1/8 tsp mint extract

1 cup whipped topping

2 – 3 drops green food coloring
Steps
PREPARE French Toast Sticks according to package directions. Set aside four French Toast Sticks and cut remaining sticks into bite-sized pieces.
MIX pistachio pudding mix and milk until smooth. Add vanilla, mint extract, whipped topping, and green food coloring.
LAYER French Toast Stick pieces with pudding mixture, filling four glasses, making sure that mixture is on top when finished. Place one French Toast Stick standing in top of each glass. Serve with whipped topping, if desired.