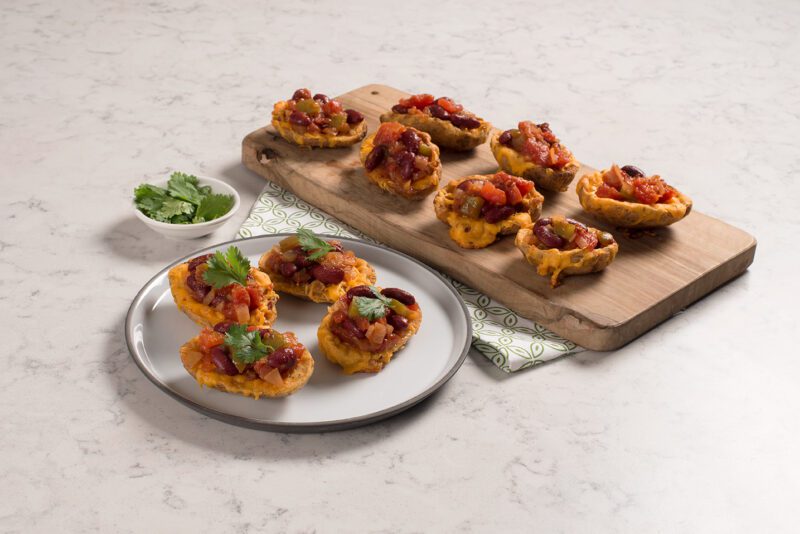 Potato Skins with Chipotle Chili
10 mins Prep Time

40 mins Cook Time

Medium Level
Recipe Description
Quick homemade chili scooped onto Potato Skins makes a hearty, spicy appetizer.
Summary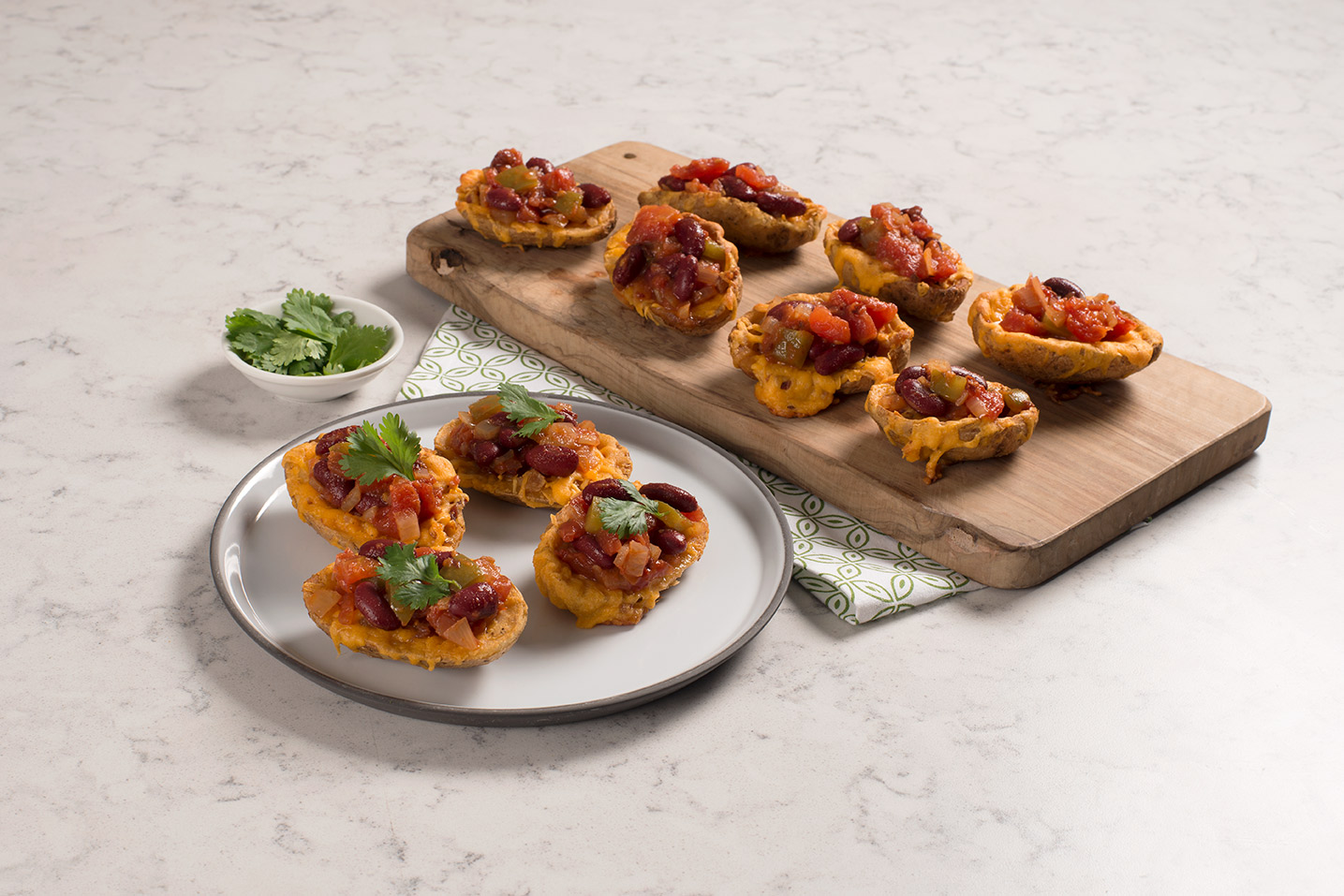 Recipe Name
Potato Skins with Chipotle Chili
Published On
Preparation Time
Cook Time
Total Time
Ingredients
2 pkg (16 oz each) Farm Rich Loaded Potato Skins

2 TBSP vegetable oil

1 large onion, finely chopped

1 green pepper, chopped

1 can (14.5 oz) kidney beans, drained and rinsed

1 TBSP finely chopped canned chipotle peppers in adobo sauce

1 TBSP chili powder

1 tsp ground cumin

1/2 tsp salt

1 can (28 oz) diced tomatoes

2 TBSP finely chopped fresh cilantro
Steps
Cook Potato Skins according to package directions.
Meanwhile, heat oil in large saucepan set over medium heat; cook onion, pepper, garlic, chipotle, chili powder, cumin and salt for about 5 minutes until softened. Stir in tomatoes and beans; bring to simmer. Cook for 20 to 25 minutes or until thickened.
Spoon chili into Potato Skins. Sprinkle with cilantro.
• Substitute pinto beans, black beans or white beans for kidney beans if desired.
• Freeze leftover chili to have handy for a last-minute quick dinner on the go.