Street Food You Can Make at Home
Street food may be one of the most fun aspects of traveling, but when you're looking to add some spice to your Tuesday dinners, hunting down a food truck might be more of a hassle than it's worth. Instead of flying halfway around the world, try these easy recipes to send your taste buds on a vacation. Street food at home gives everyone an affordable way to enjoy the thrilling cuisine of cultures from around the world, all from the comfort of your dinner table!
BBQ Chicken Naan Tacos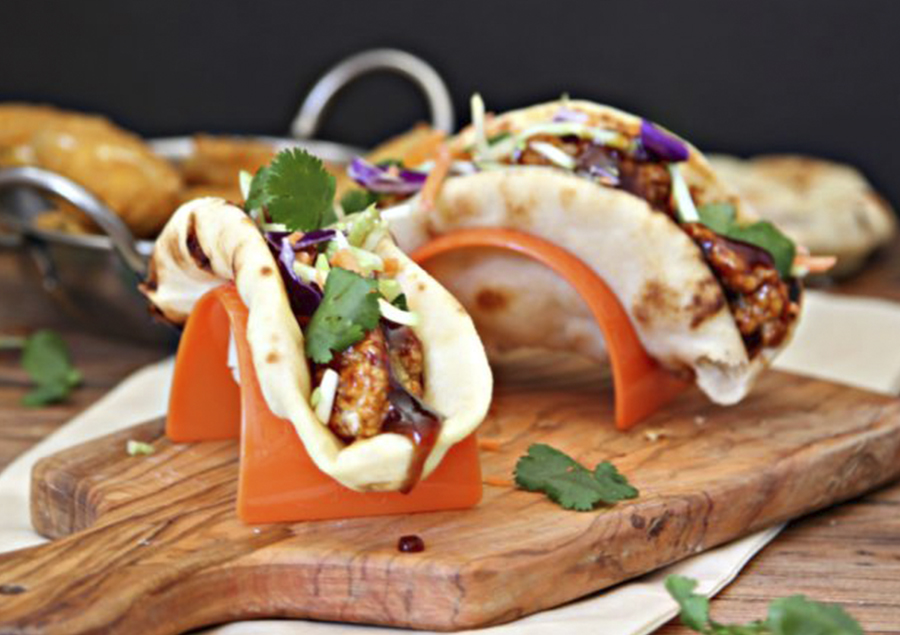 A fun twist on chicken tacos, naan is a type of traditional flatbread popular in places such as India, Pakistan, and other neighboring countries. The fun of street food is sometimes shown through the combination of cultures. A perfect example of this type of fusion food is a BBQ Chicken Naan Taco. The soft, fluffy texture of naan easily complements the tangy richness of the BBQ Boneless Chicken Bites, leaving your taste buds tingling for more.
Mozzarella, Salsa, and Mushroom Quesadillas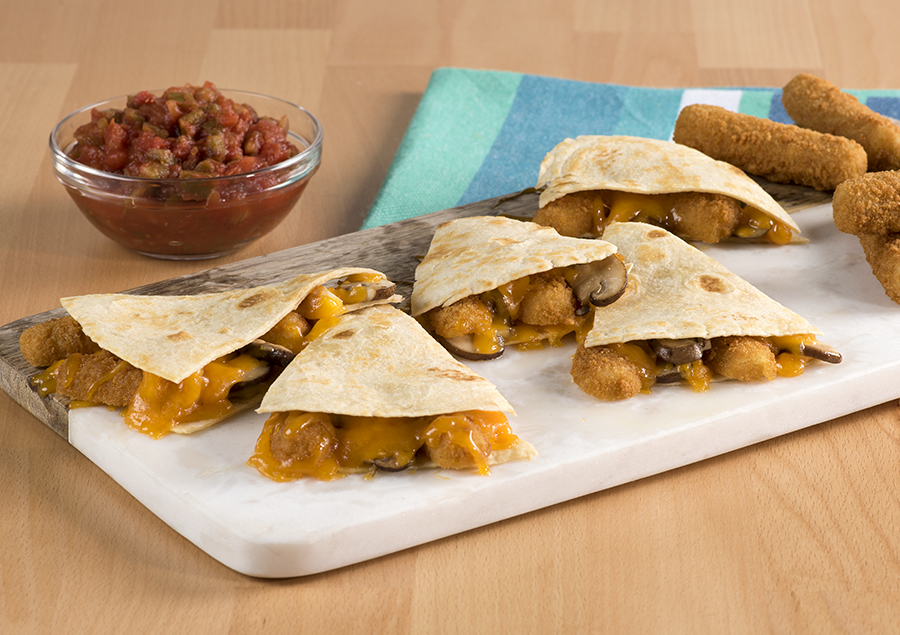 Comfort food goes hand in hand with street food since many of the famous food trucks around the world serve up dishes that comfort the soul. These Mozzarella, Salsa, and Mushroom Quesadillas do just that! The cheesy goodness of Farm Rich Breaded Mozzarella Sticks comes together with the delicious earthy flavor of mushrooms to provide a go-to vegetarian snack that will surely please everyone around your dinner table.
Fully Loaded Poutine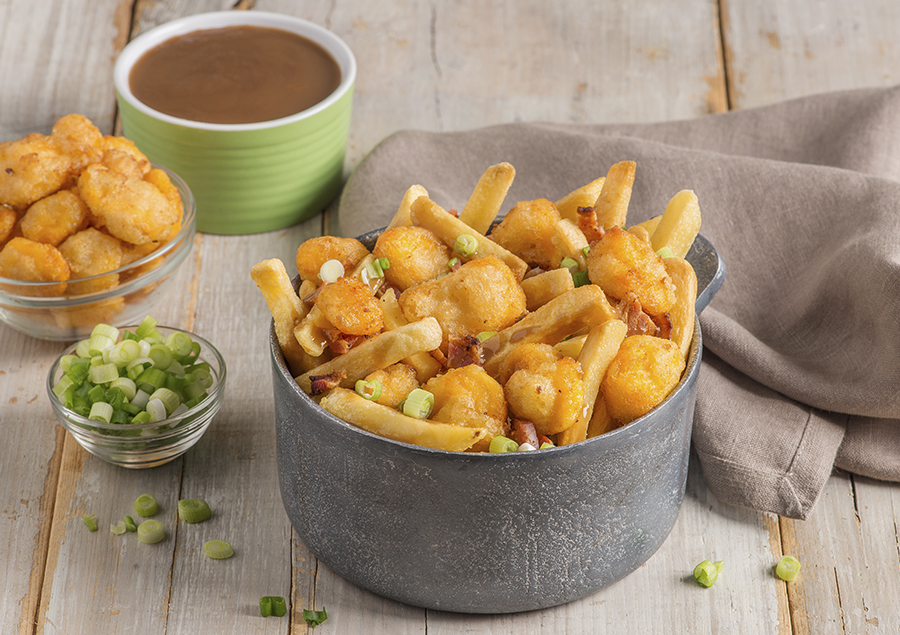 Originating from Quebec, poutine is typically made up of French fries layered with gooey cheese curds, then topped with a heaping helping of gravy. One of the fun things about this Fully Loaded Poutine recipe is that it only takes three ingredients, and the rest is up to you! Top these crunchy, cheesy fries with bacon and green onions for a classic take on this Canadian comfort food, or throw in some hot sauce for an extra kick. It doesn't get more Canadian than this super simple dish!
Meatball Pho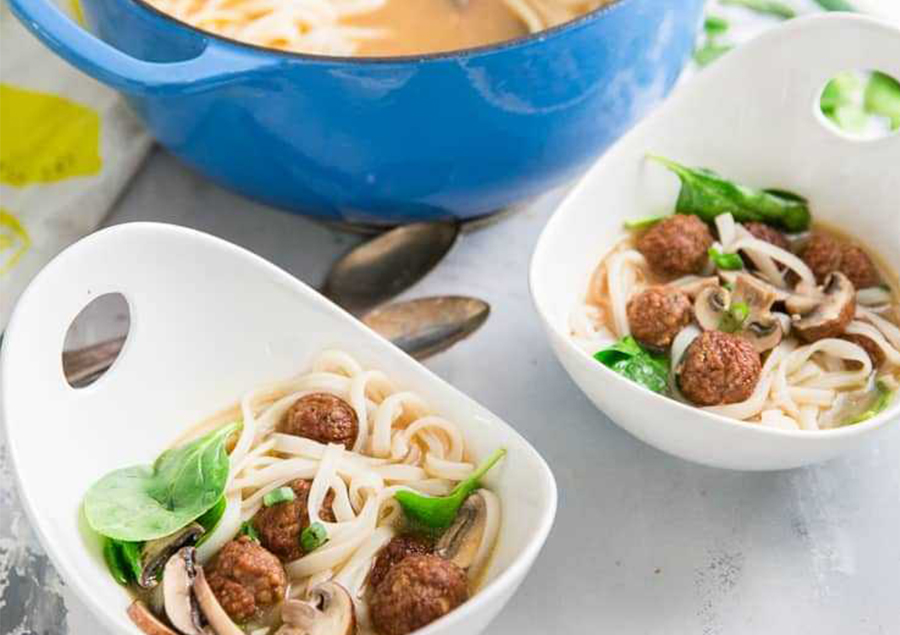 Famous in its home country of Vietnam, pho is taking the United States by storm. This flavorful noodle soup can take hours to make, but Farm Rich has created a recipe that has this food truck staple ready in less than thirty minutes. The flavors of garlic and ginger swirl together in this Meatball Pho to take your tastebuds on a ride of spice while its nourishing broth warms your tummy. To add a dash of authenticity, try mixing in other fresh herbs like basil or the slightly sweet umami of soy sauce.
Meatballs in a Spicy Cauliflower Sauce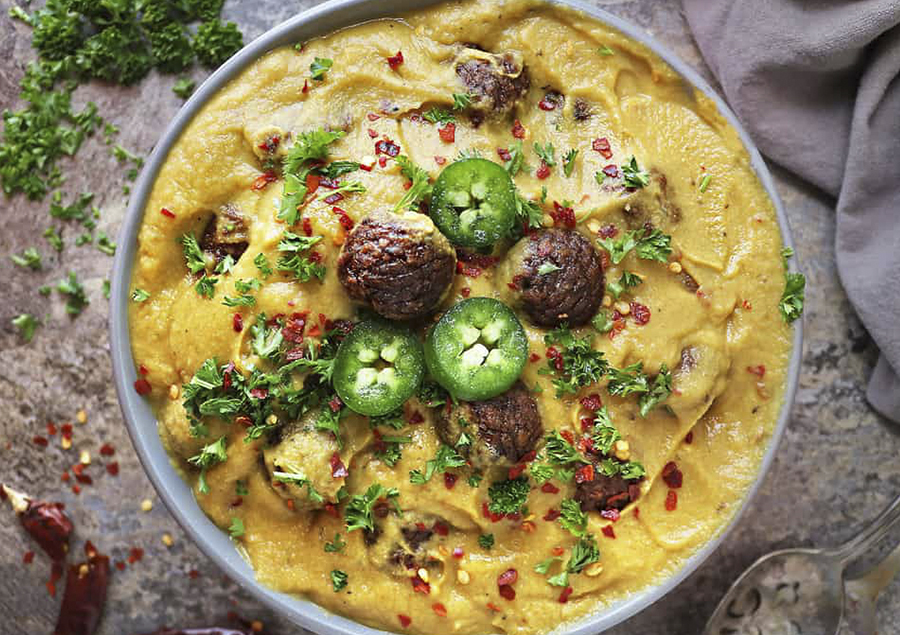 Looking for a protein-packed snack to get you over the midday hump? Give Meatballs in Spicy Cauliflower Sauce a shot! Coriander, paprika, cumin, and turmeric come together in this luscious cream sauce to bring you a taste of the Middle East. Farm Rich Homestyle Meatballs are the finishing touch that turns this exotic dip into a scrumptious meal.
Slow Cooker Thai Meatballs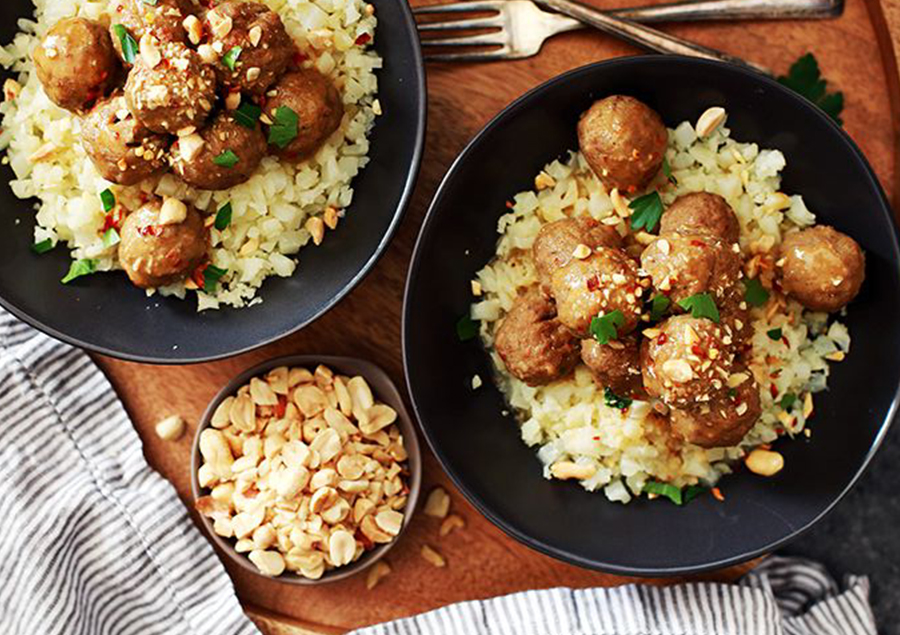 Coconut milk, peanuts, and Thai red chili paste come together for this new take on a food truck classic. Quickly whipped up with just a few ingredients from your pantry, these Slow Cooker Thai Meatballs are simmered to perfection and are ideal for your hectic weeknights. They can be served over rice, pasta, or even in lettuce cups as a low-carb, protein-rich option.
Pressure Cooker Coconut Curry Meatballs and Cauliflower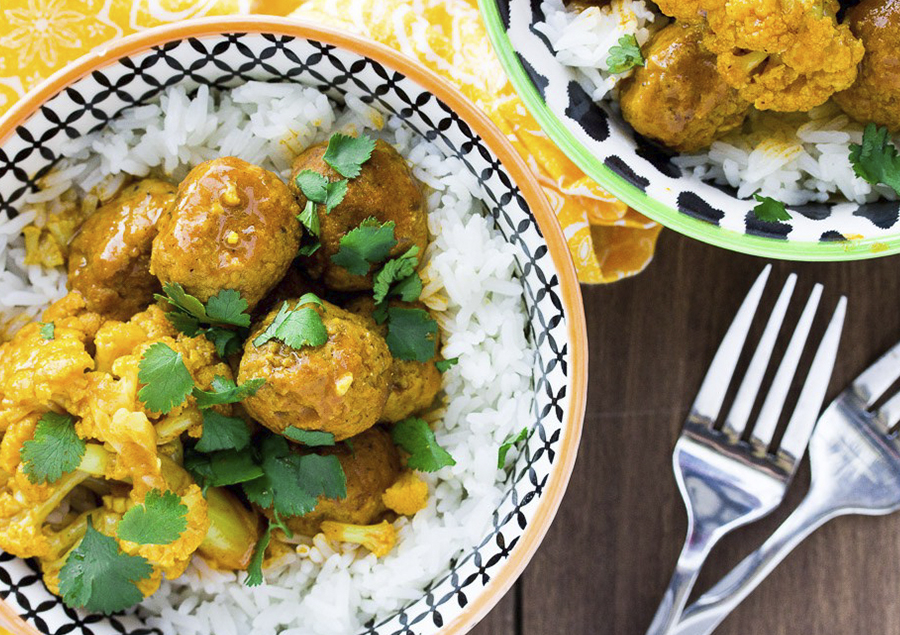 Sticking with the coconut vibes, another international food truck staple is curry. Popular in Southeast Asia and India, curries can take various forms, but this Farm Rich option utilizes lite coconut milk to bring you velvety richness in a fraction of the time. Cauliflower adds an extra crunch, while cilantro brightens up this classic yellow curry. Break out your pressure cooker for these delicious Coconut Curry Meatballs in under 30 minutes.
Chicken & Waffles Sandwich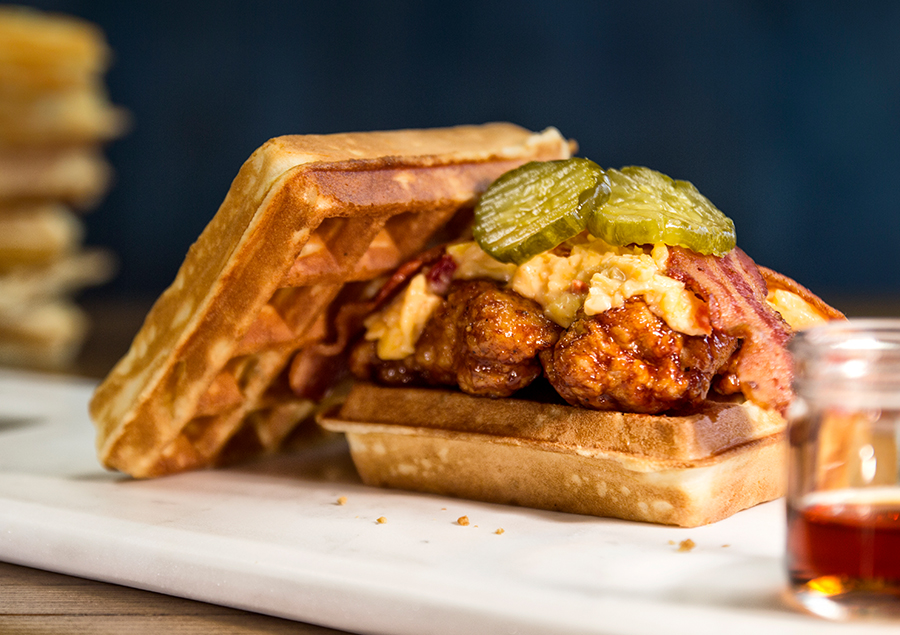 Throw some Southern charm into your weeknights with this epic Chicken & Waffles Sandwich from Farm Rich! Crunchy, sweet waffles create the perfect buns for succulent BBQ Boneless Chicken Bites, leaving your tastebuds dancing with Mardi Gras flare. This sandwich is so versatile that you can enjoy it for brunch, a late-night snack, or a Friday night dinner with friends.
Slow Cooker Hawaiian Meatballs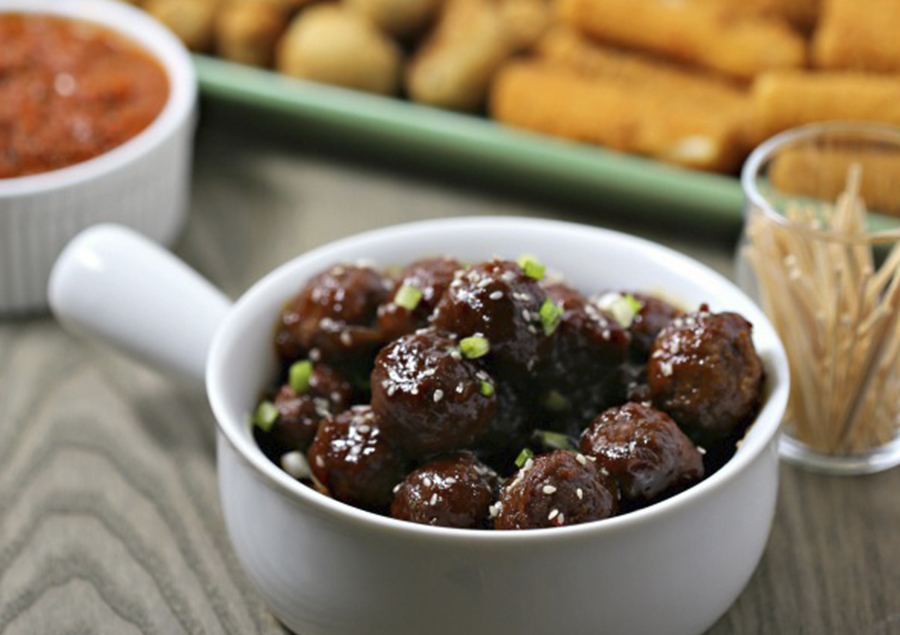 Serve up something the whole ohana will love! Sweet, spicy, and packed full of flavor, these Slow Cooker Hawaiian Meatballs will take your staycation to new heights! This super simple and budget-friendly recipe comes together with the help of a slow cooker, giving you more time to get your busy weeknights under control. Try these sweet little morsels and hear the echoing waves of Hawaii calling your name, all with only five minutes of prep!
Hawaiian Meatball Noodle Bowl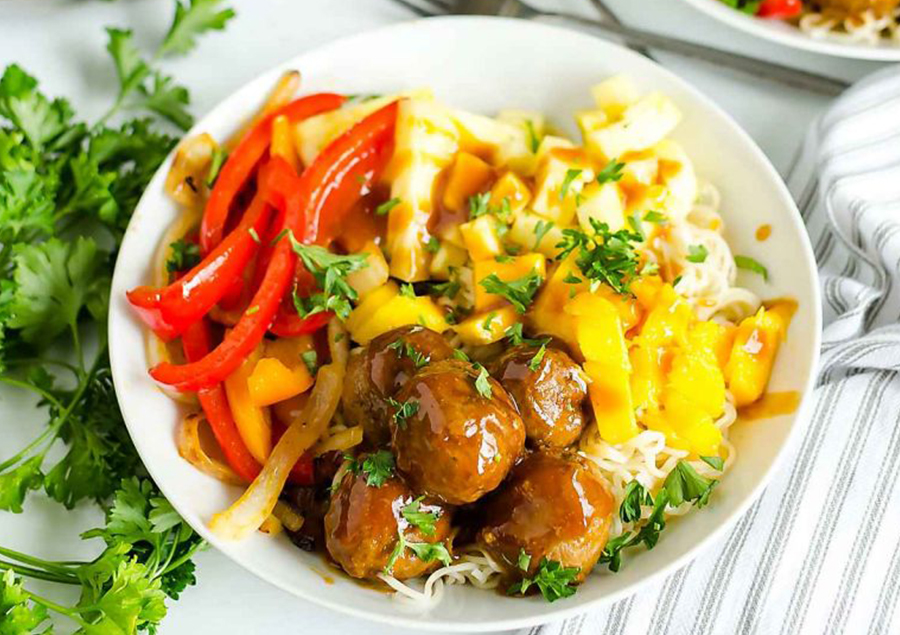 Did someone say aloha? Noodle bowls are staples in the food truck realm and offer a substantial meal for any family, thanks to their customizable nature. Top this Hawaiian Meatball Noodle Bowl recipe with canned pineapple, fresh mango, cilantro, or chopped peanuts. The opportunities are as endless as your imagination! Sweet teriyaki sauce clings to sautéed veggies and gives this noodle bowl an extra punch of yummy Hawaiian tang.
Smoky Cola Glazed Meatballs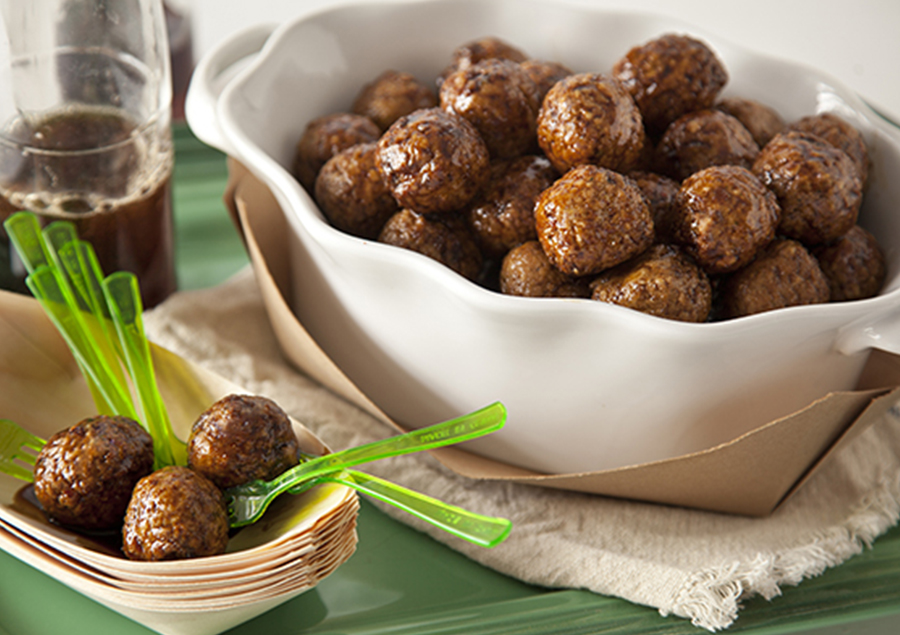 Taste an iconic flavor of the American southwest with these Smoky Cola Glazed Meatballs. Chipotle, a spice made from smoked and dried jalapeño peppers, takes center stage and provides a level of depth to this food truck favorite. Heavily used in Mexican cooking, chipotle offers a fiery kick that is anything but boring!
Southwest Potato Skins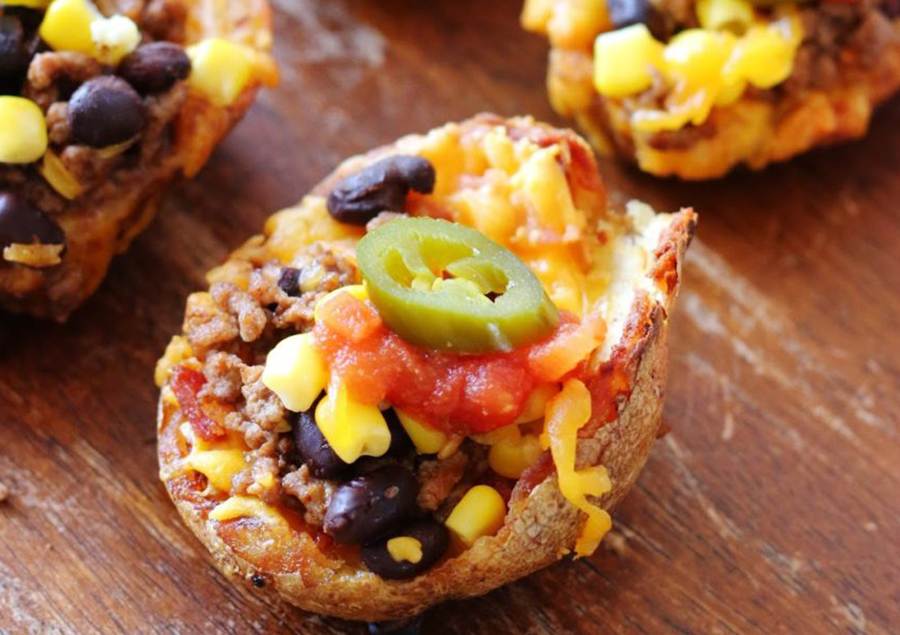 One of the ultimate snack-time favorites, potato skins are found in several food trucks. Simple little boats of potato-packed flavor, these Southwest Potato Skins are loaded with black beans, corn, and ground beef that will make you say giddyup cowboy! Taco seasoning adds a needed kick to these bites, and add canned jalapeños for the more adventurous crowd. Whether you're snacking by yourself or you have an entire ranch to feed, these southwest potato skins are a must for any outlaw who knows their way around a kitchen!
Chicken Bite Tacos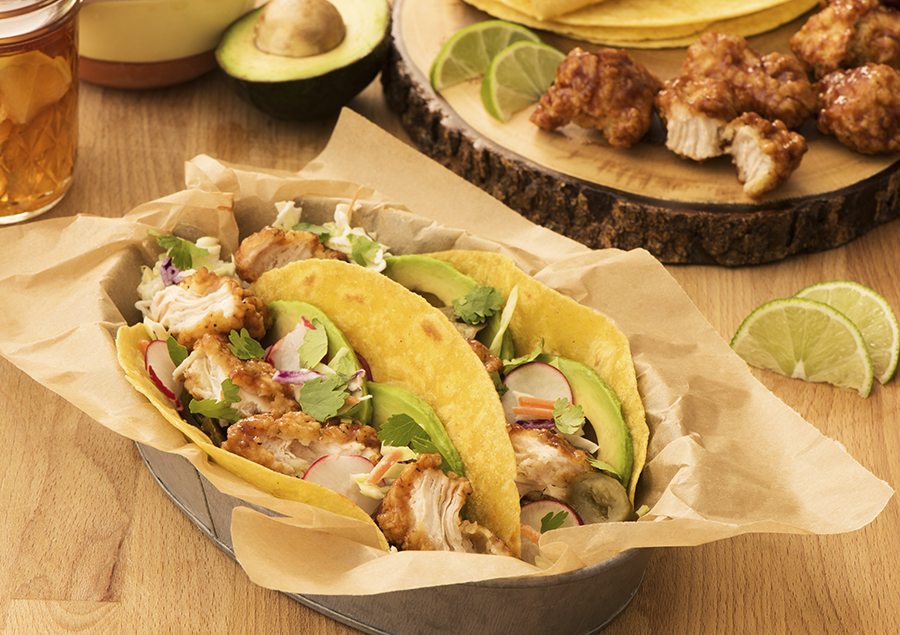 What street food recipe collection is complete without tacos? A quintessential aspect of food truck culture, these easy-to-make Chicken Bite Tacos have everything anyone could want with delectable slices of avocado, a coleslaw crunch, and a squeeze of zesty lime. Pickled jalapeños round out this recipe with an extra punch for a spicy flavor. Chicken bite tacos deliver an easy weeknight meal for anyone craving the classic taste of food truck life.
More Street Food Recipes
We have even more delicious street food recipes on our site, so take a look if you're feeling adventurous. Sign up for our emails below to have coupons, recipes, and new products delivered directly to your inbox.