FARM RICH DISCOVERS ITS 'CHEESIEST' FAN
Phil Roberts Announced as First 'Chief Cheese Officer'
ST. SIMONS ISLAND, Ga. (Aug. 11, 2021) – This summer, Farm Rich, one of America's "cheesiest" frozen snack brands, announced its first nationwide search for a cheese-loving, content-creating individual to join its team as Chief Cheese Officer (CCO). After reviewing more than 1,500 submissions, Phil Roberts of Kingsport, Tenn., was selected as the company's first CCO.
In his Honorary Chief Cheese Officer role, Roberts is receiving a $5,000 stipend, plus 3-day trip to St. Simons Island, Ga., home to Farm Rich headquarters. There, the CCO will have the chance to meet and brainstorm with the brand team and tour the Farm Rich manufacturing facility in Brunswick, Ga., where America's favorite Mozzarella Sticks are made. While the virtual role lasts for 45 days, Roberts and his family will enjoy a year's worth of free Farm Rich cheese snacks, along with lots of prize swag and more.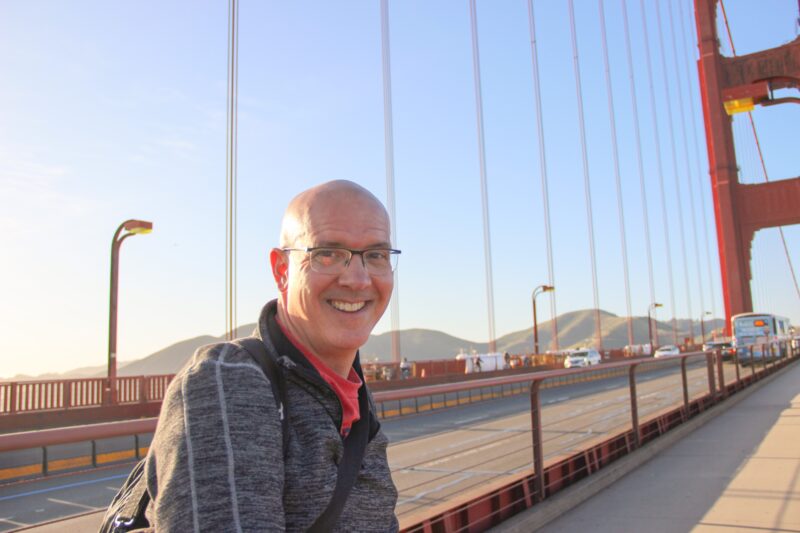 Roberts won over everyone at Farm Rich with the creation of a very "cheeseworthy" video, which included his parents; Lisa, his wife of 22 years; daughter Ashley, a college freshman at Milligan University (where Lisa and Phil first met and Phil's parents also met); and 15-year-old triplets – Ben, Casey and Danielle.
When asked about his favorite cheese and new role, Roberts explained, "Mozzarella – it's versatile, fun, crazy stringy, has a starring role in pizza and most importantly, is the heart of the greatest snack ever invented, Farm Rich Mozzarella Bites (followed closely by the brand's Mozzarella Sticks). I'm so honored to have the role of Chief Cheese Officer and spread cheese love with fellow fans. Can't wait to get started!"
Ciera Womack, Farm Rich Director of Marketing, adds, "Phil showed his true love for all things cheese with an incredible entry and video. With his incredible creativity, passion and fun, he's our ideal CCO! We can't wait to see what he comes up with for content ideas as well as new product recommendations. Things are about to get even cheesier at Farm Rich!"
Like to snack? Check out @FarmRichSnacks on Facebook, Instagram, Twitter and Pinterest.
Chief Cheese Officer Contest
This contest was open to U.S. residents ages 18+. Submissions were accepted from 6/4/21 to 7/7/21. See FarmRich.com for Official Rules.
About Farm Rich
Farm Rich has been making some of America's favorite frozen cheese snacks since 1982, including the brand's #1 bestselling Mozzarella Sticks. A division of Rich Products, the company is based in St. Simons Island, Ga., and features a full portfolio of frozen snack and appetizer products, as well as plant-based offerings, made for snacking when you want, how you want. All products are made with wholesome, great-tasting ingredients, and sold at grocery and club stores nationwide, and online. For products and nutritional information, recipes and more, visit FarmRich.com.