MERRY MERRY MEATBALLS!
4 Ways to Serve Up Meatballs for the Holidays
The holiday season is here, which means less time to cook but more time to make merry! And nothing makes people smile more than a dish made with one of America's favorites: meatballs.
"Meatballs are awesome," says Catherine Lamb on international foodie website Food52.com. "And they are excellent every which way, whether swimming in a brothy soup, broiled with cheese and sauce in a meatball sub, set on a plate for a hearty party appetizer and, of course, over spaghetti."
Whether you're looking for easy, crowd-pleasing dishes to put out for guests, or a quick and tasty meal you know the kids will devour, here are 5 ways to spread more meatball love this season.
1. Jolly Meatball Skewers: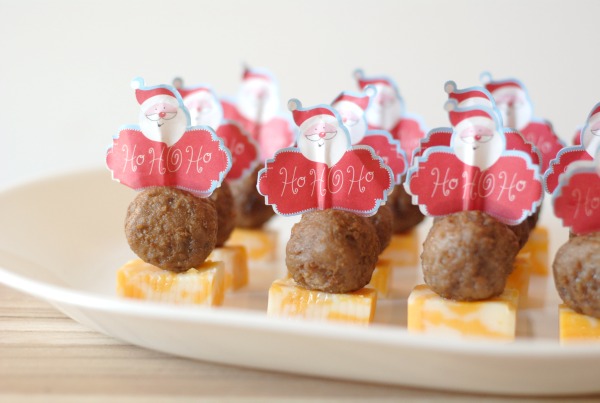 Let the kids have their hands in helping with party prep (or a festive after-school snack) by tasking them with assembling Cheese and Meatball Skewers from Mommy Hates Cooking. Simply grab a holiday themed toothpick, slide on a cooked meatball along with a slice of Colby jack cheese and this dish is done!
2. Meatballs that 'Sleigh:'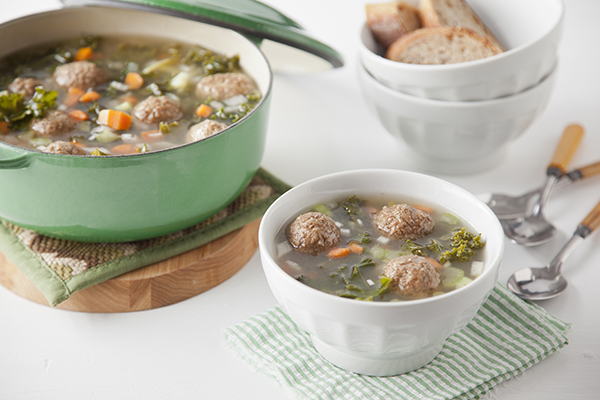 Think beyond pasta when pairing meatballs with other foods. Using pre-made meatballs in soups like this No-Time Meatball Soup can cut down on some of the holiday crazy and add zing and a boost of protein to unique dishes. Other serving ideas include: roasted vegetables, stews, rice, corn, baked beans, stuffed peppers, pizza, baked or mashed potatoes and lots of other options.
3. More Tasty than Tacky:
Whip up crowd favorite "Tacky Tacky Meatballs" in a slow cooker by combining 5 pounds of store-bought frozen cocktail meatballs, 32 ounces of grape jelly, 24 ounces of tomato-based chili sauce and a pinch of cayenne pepper (also available in an all-in-one bag in the grocery store). "These have been one of my simple entertaining secret weapons for years," notes TODAY Show Food Contributor Elizabeth Heiskell, author of The New Southern Living Party Cookbook and What Can I Bring?
4. Hoagie Buffet:
For an informal gathering, offer up a hearty make-your-own-meatball hoagie buffet. The stars of your show can be kept warm in a Crock Pot next to slices of crusty artisan bread, marinara sauce, shredded mozzarella, olive oil, grated Parmesan, chopped onion, minced jalapeño, fresh spinach leaves and plenty of napkins. Or if the game's on, there's nothing like a Buffalo Ranch Meatball Sub (from Lemons for Lulu) to get everyone in the zone.
Comfort qualities aside, meatballs are one of the most versatile foods around and can please a crowd or your family however you serve them. To find lots of other holiday recipes and ideas this season, head to FarmRich.com