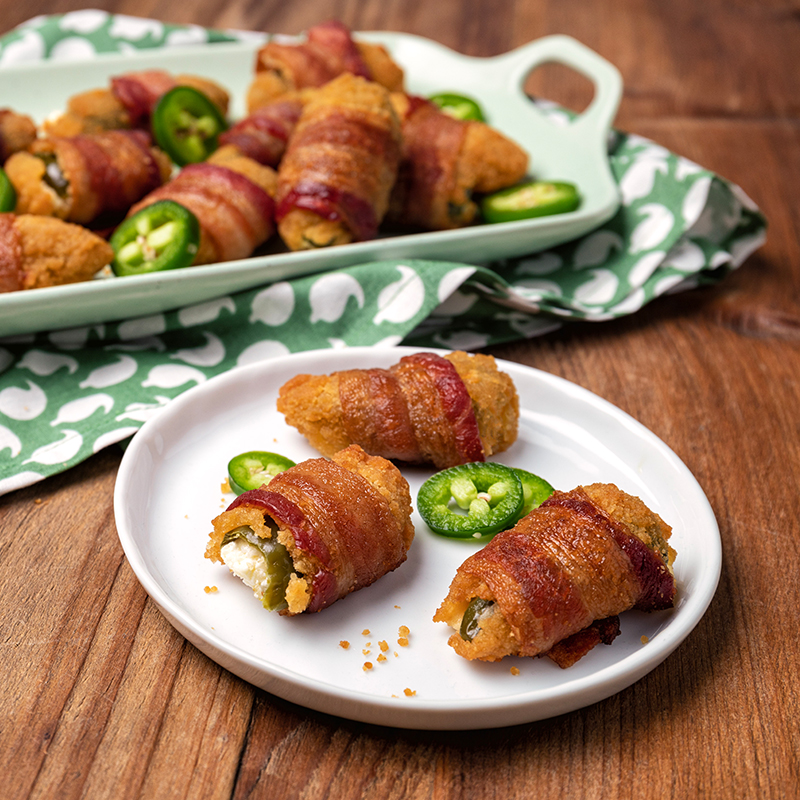 Bacon-Wrapped Jalapeño Peppers
5 mins Prep Time

20 mins Cook Time

Medium Level
Recipe Description
This Bacon-Wrapped Jalapeño Peppers recipe takes is the perfect after-school or movie night snack when you need something more substantial than popcorn. When you're craving something spicy, Bacon-Wrapped Jalapeño Peppers are a simple and decadent treat.
Wrap spicy, cheesy Farm Rich Jalapeño Peppers with bacon and pop them in the oven. The result is the perfect bite. Dip your peppers in salsa, ranch, or raspberry preserves for a sweet-and-salty appetizer. We wouldn't judge you if you paired them with a salad and made it a whole meal.
Summary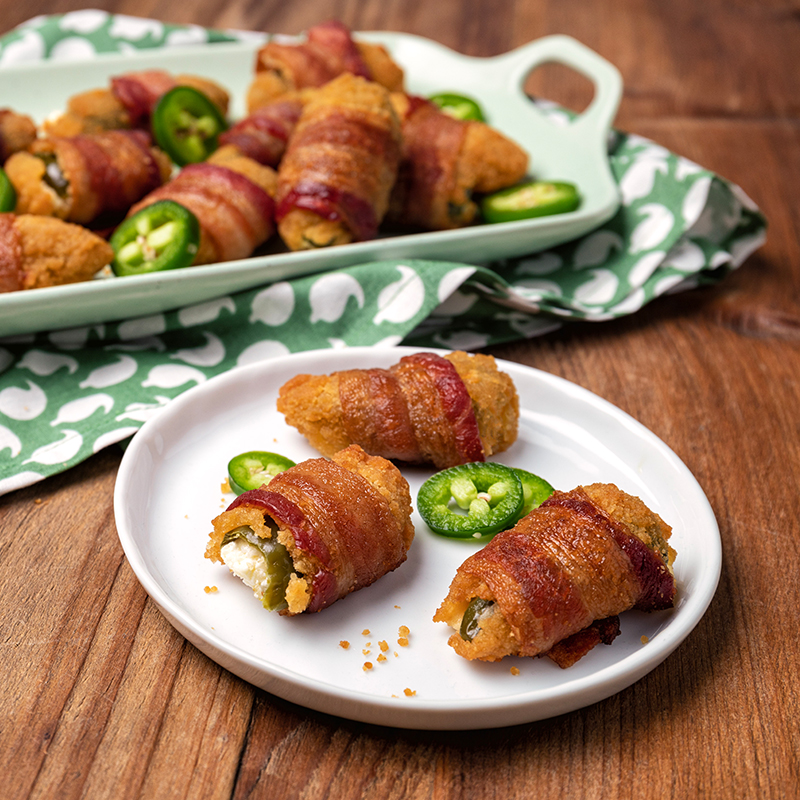 Recipe Name
Bacon-Wrapped Jalapeño Peppers
Published On
Preparation Time
Cook Time
Total Time
Steps
Preheat oven to 450˚F. Wrap piece of bacon around each Jalapeño Pepper. Arrange, seam side down, in a single layer on foil-lined baking sheet.
Bake in center of oven for 18 to 20 minutes or until Peppers are golden brown and bacon is crisp. Let stand for 5 minutes before serving.
Serve with your favorite salsa for dipping.