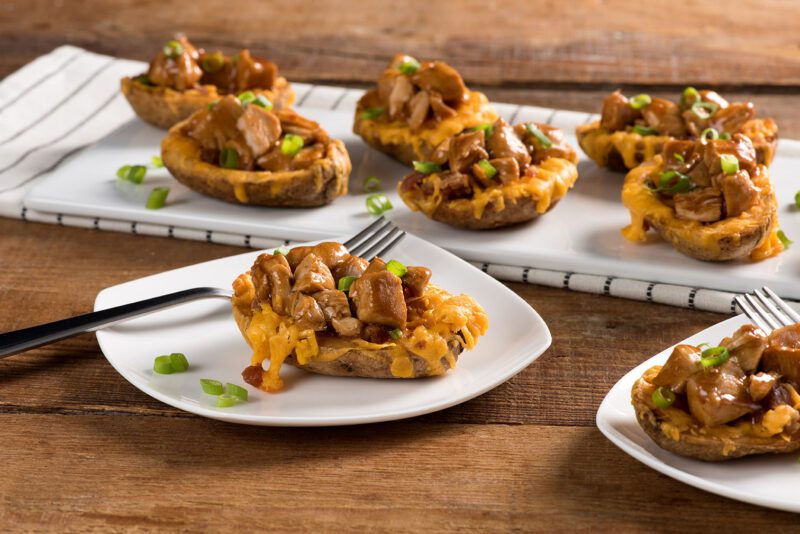 BBQ Chicken Potato Skins
10 mins Prep Time

20 mins Cook Time

Medium Level
Recipe Description
Become the party MVP with this hearty, easy appetizer.
Loaded Baked Potato Skins from Farm Rich are a crowd favorite. Dress them up and make this hearty, easy-to-eat meal by adding BBQ chicken.
Making this BBQ Chicken Potato Skins recipe is simple. Sauté diced chicken breast in your favorite BBQ sauce until cooked through. Bake the Potato Skins and add a spoonful of cooked chicken to each prior to serving. Garnish with sliced green onions and enjoy. Just like that – an appetizer that takes a step up.
Summary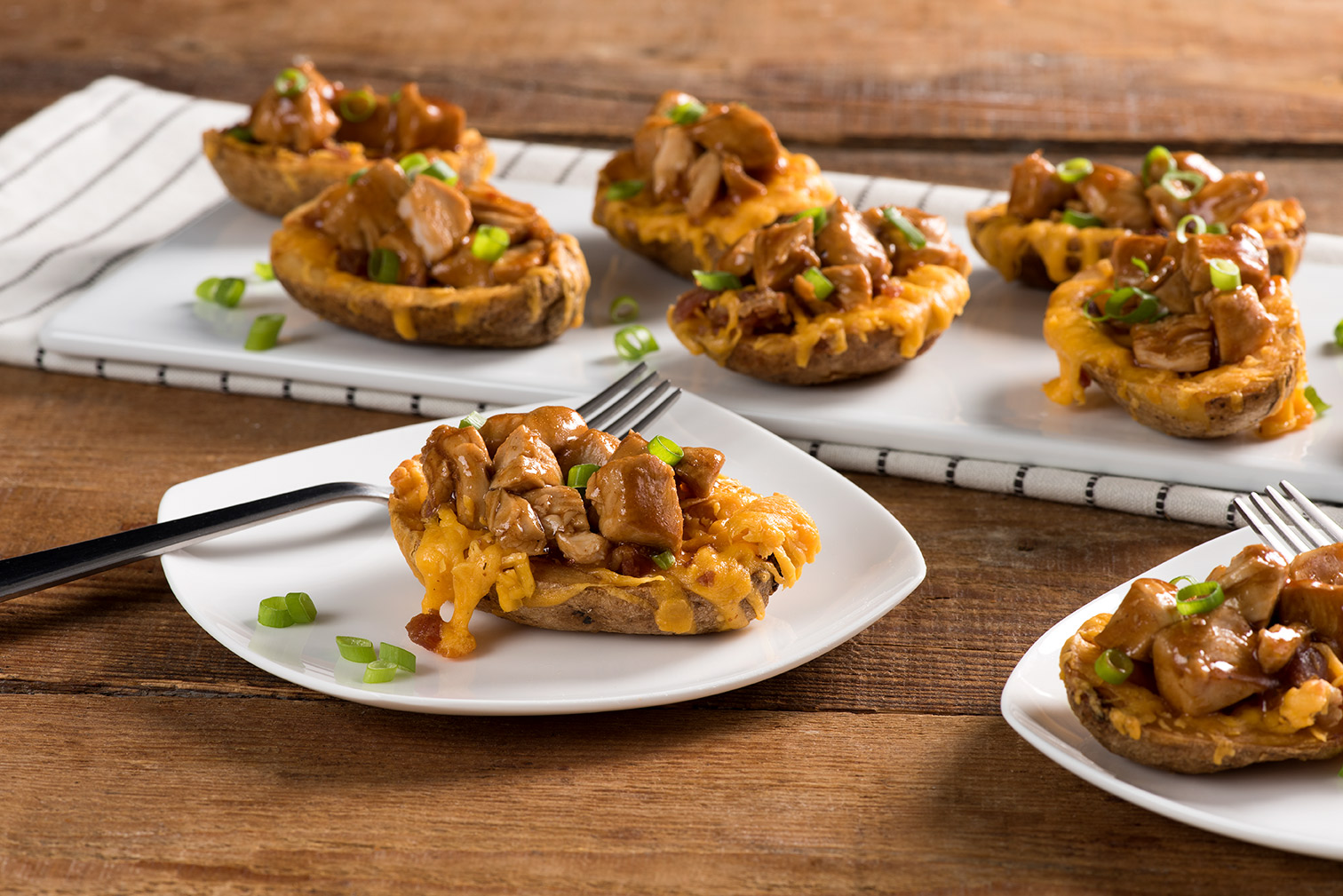 Recipe Name
Published On
Preparation Time
Cook Time
Total Time
Ingredients
16 Farm Rich Loaded Potato Skins

1 lb Chicken breasts (boneless, skinless, cubed)

1 TBSP vegetable oil

2 cloves garlic, minced

1/2 cup barbeque sauce

1 green onion, finely sliced

1/4 tsp salt and pepper, each
Steps
Cook Potato Skins according to package directions.
Meanwhile, heat oil in large skillet set over medium heat; cook chicken, garlic, salt and pepper for 5 to 7 minutes or until chicken is cooked through. Stir in barbecue sauce and heat through. (Alternatively, toss chicken in teriyaki sauce.)
Divide chicken among Potato Skins. Sprinkle with green onion.