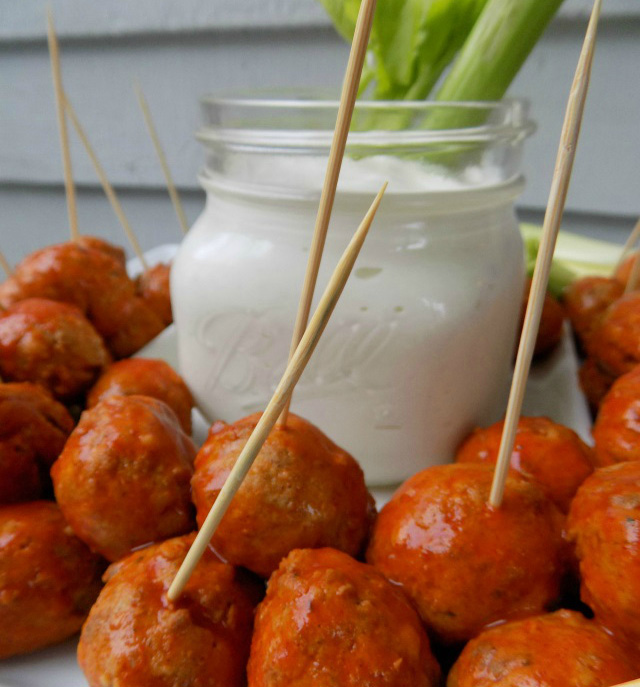 Blue Cheese Buffalo Balls
5 mins Prep Time

55 mins Cook Time

Medium Level
Recipe Description
Buffalo wings' beefy cousin that you'll be glad to introduce to your family.
Steps
Preheat oven to 375°F.
Place meatballs in an 8 x 8-inch pan and pour buffalo wing sauce over top. Cover pan with aluminum foil. Bake for 45-50 minutes, or until bubbly.
Serve with toothpicks and blue cheese dressing on the side for dipping.