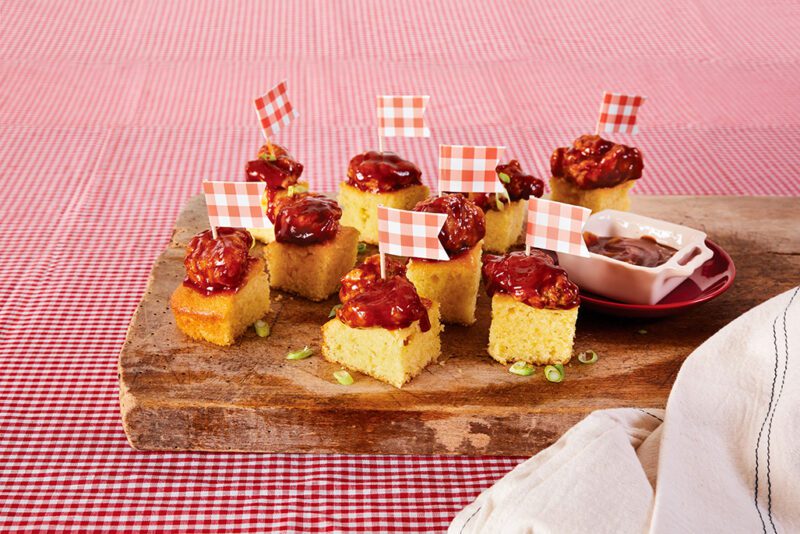 Boneless Chicken and Cornbread Bites
Prep Time

Cook Time

Easy Level
Recipe Description
A summer picnic in one delicious bite.
Summary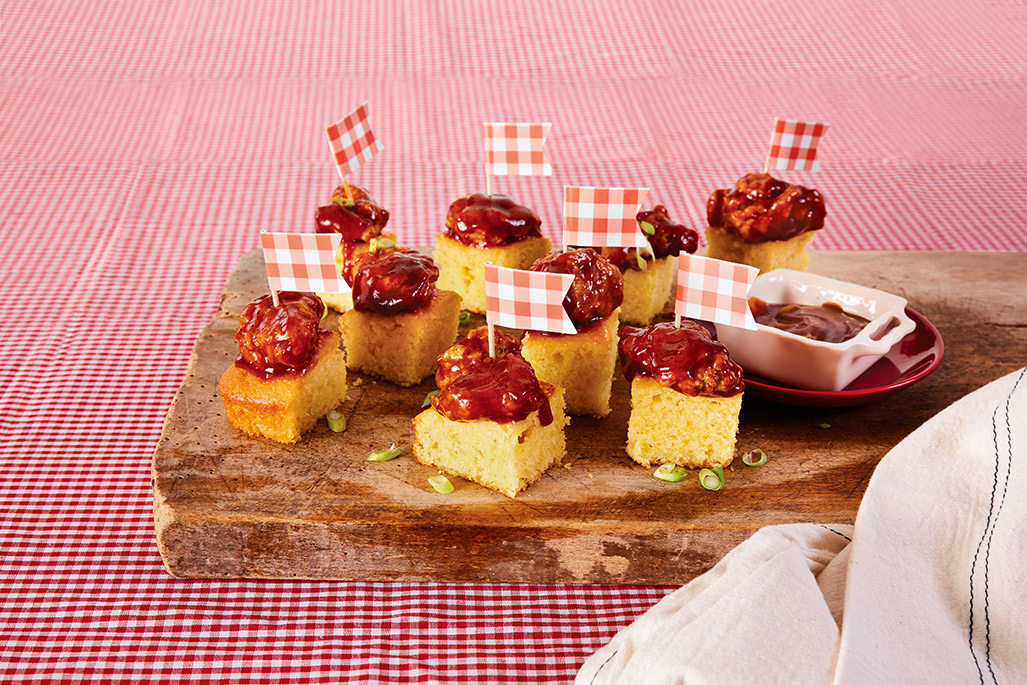 Recipe Name
Boneless Chicken and Cornbread Bites
Published On
Steps
Prepare Farm Rich BBQ Boneless Chicken Bites according to package instructions (tossing in BBQ Sauce)
Cut cornbread into small squares.
Place a chicken bite on top of each cornbread square and skewer with a toothpick. Garnish with green onion (optional).