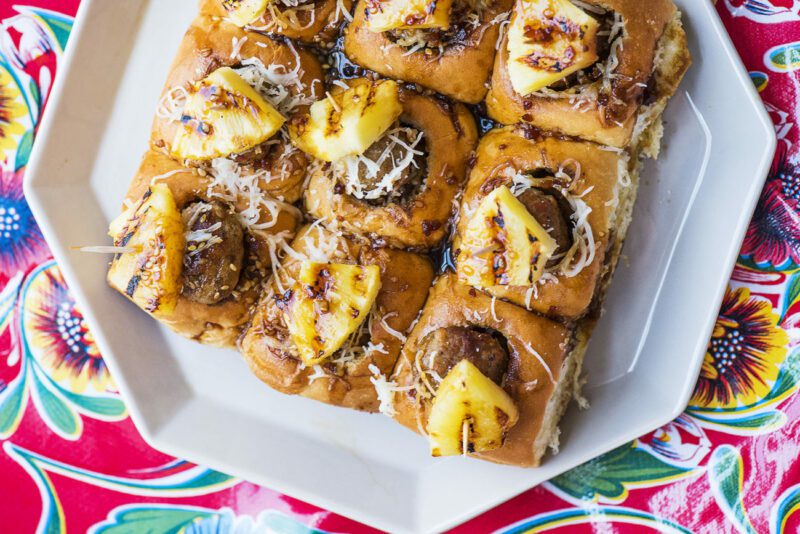 Cheesy Hawaiian Rolls with Meatballs
Prep Time

Cook Time

Medium Level
Recipe Description
For a fun, foodie twist on your favorite sweet Hawaiian rolls, pack with protein and top with fresh pineapple.
Summary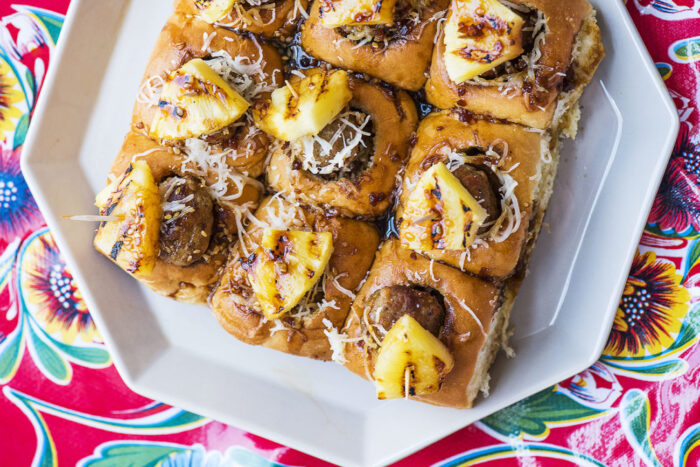 Recipe Name
Cheesy Hawaiian Rolls with Meatballs
Published On
Ingredients
2 packages Hawaiian butter rolls

3 TBSP butter

1 jar thick teriyaki sauce

1 cup shredded mozzarella cheese

1 pineapple, sliced into small pieces
Steps
Preheat oven to 350ºF. Arrange meatballs in a single layer on a baking sheet and place on middle rack of preheated oven. Bake half bag for 20–21 minutes or full bag for 28–29 minutes
While the meatballs cook, use a sharp knife to cut round holes in the tops of each roll while keeping the rolls stuck together. Remove enough bread so that you'll be able to fit a meatball in there
Heat butter in the microwave. Brush insides of the rolls with the melted butter and bake them for 10–12 minutes
At the same time, heat teriyaki sauce on the stovetop until hot
When meatballs are cooked and rolls are crisp, spoon a small amount of teriyaki sauce into each roll and add shredded cheese, reserving some cheese for later, then secure a meatball on top. Sprinkle the remaining cheese over the rolls and put them back in the oven for 2 minutes or until the cheese is melted. Top with a slice of pineapple. Enjoy!