Cheesy Jalapeño Shepherd's Pie
15 mins Prep Time

60 mins Cook Time

Difficult Level
Recipe Description
Kick up your traditional Shepherd's Pie with Jalapeño Peppers!
Summary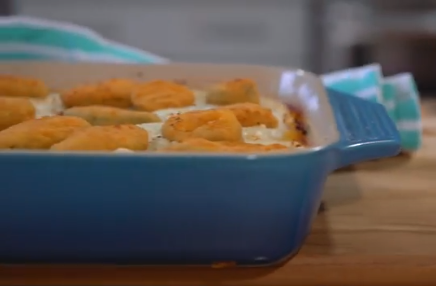 Recipe Name
Cheesy Jalapeño Shepherd's Pie
Author Name
Published On
Preparation Time
Cook Time
Total Time
Ingredients
6 Farm Rich Jalapeño Peppers

1 1/2 lbs russet potatoes, peeled and chopped

1/4 cup milk

1 TBSP butter

2 TBSP vegetable oil

1 lb lean ground beef

1 onion, finely chopped

1 carrot, finely chopped

2 cloves garlic, minced

1/2 tsp dried thyme

2 TBSP tomato paste

1 cup beef broth (low-sodium)

1 TBSP Worcestershire sauce

1/2 cup frozen corn, thawed

1/2 tsp each salt and pepper, divided
Steps
Cook Jalapeño Peppers according to package directions.
Meanwhile, in large pot of boiling salted water, cook potatoes for 10 to 12 minutes or until tender; drain well. Return to saucepan; add milk, butter, and half each of the salt and pepper. Mash until smooth.
Heat vegetable oil in large skillet set over medium-high heat; cook beef, onion, carrot, garlic, thyme, and remaining salt and pepper for about 5 minutes or until beef is browned and vegetables are softened. (Substitute ground pork, turkey or chicken for beef if desired.) Stir in tomato paste; cook for 1 minute. Stir in broth and Worcestershire sauce; bring to simmer. Cook for 6 to 8 minutes or until thickened slightly. Stir in corn.
Spread filling into 9-inch square baking dish. Spoon mashed potatoes over top, spreading to cover filling. Press Jalapeño Peppers into mashed potatoes.
Bake in 400°F oven for 20 to 25 minutes or until golden brown and bubbling.
Tip: To save time, substitute instant mashed potatoes for regular mashed potatoes.