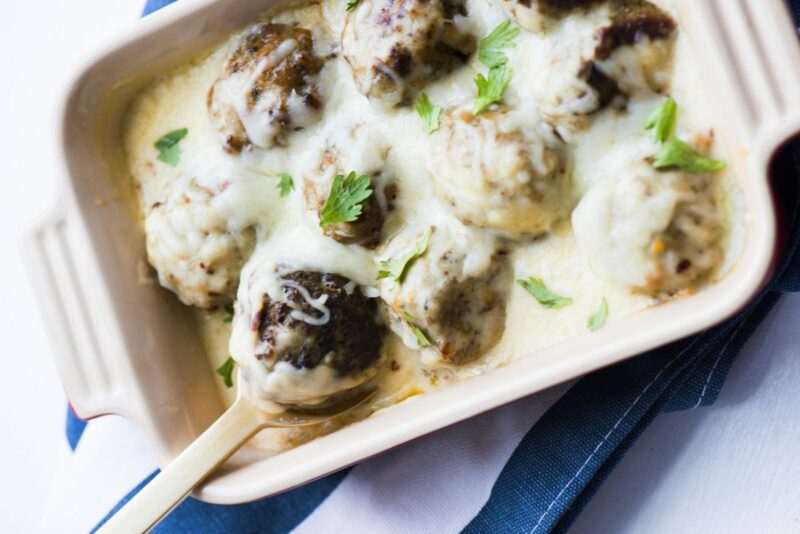 Creamy Meatball Casserole
Prep Time

Cook Time

Medium Level
Recipe Description
A dreamy, Creamy Meatball Casserole recipe with baked meatballs and feel-good flavor. With Farm Rich Meatballs, this is an instant casserole classic.
Summary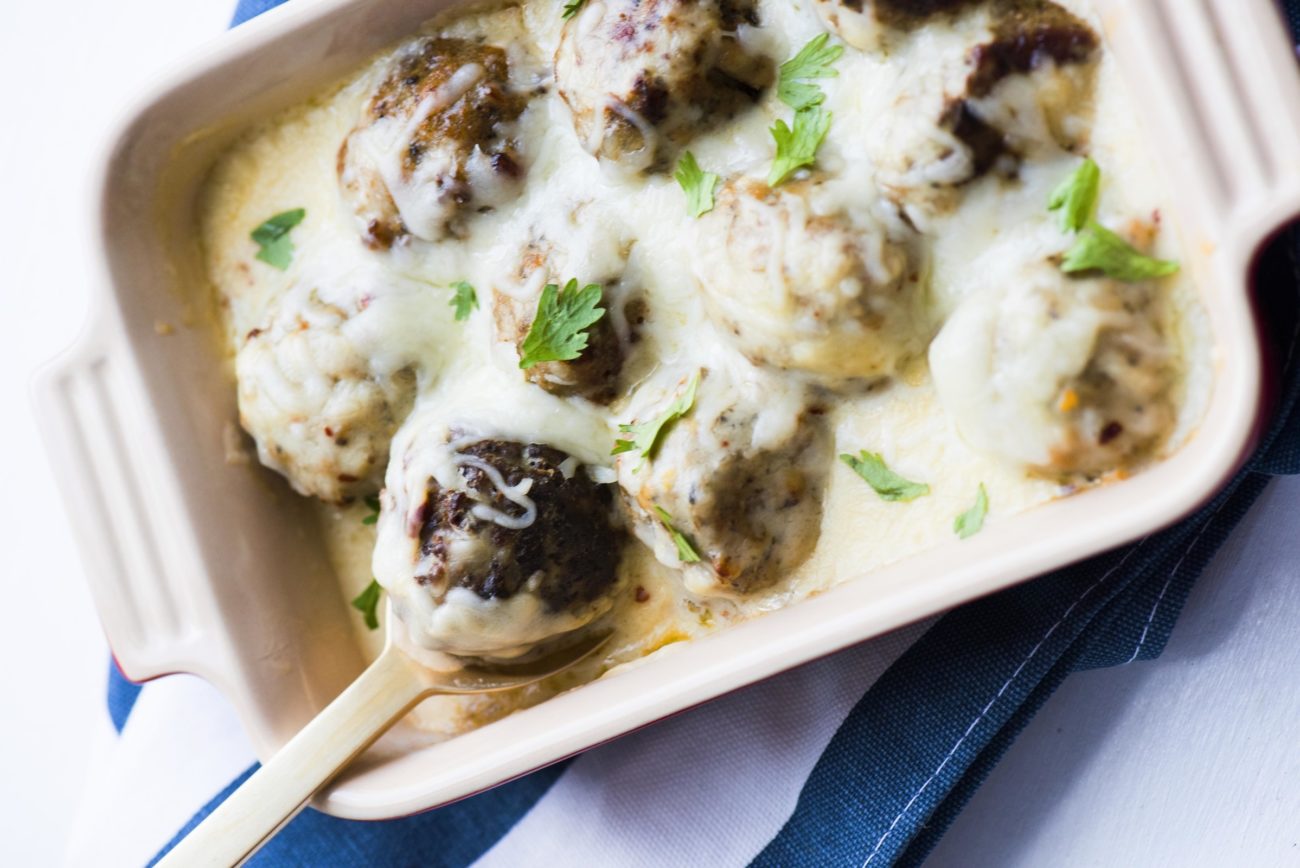 Recipe Name
Creamy Meatball Casserole
Author Name
Published On
Ingredients
2 TBSP butter

1 garlic, halved

2 TBSP flour

1 1/2 cups chicken broth

1/4 cup heavy whipping cream

1/4 tsp black pepper, crushed

1/2 tsp chili flakes

2 heaping TBSP Parmesan

1 cup mozzarella, grated

Salt to taste

Parsley to taste
Steps
Preheat oven to 350ºF. Arrange meatballs in a single layer on a baking sheet and place on middle rack of preheated oven. Bake half bag for 20–21 minutes or full bag for 28–29 minutes.
Meanwhile, melt butter in a saucepan over medium heat. While butter is melting, drop in garlic. Stir in the flour and cook for one minute.
Gradually add chicken broth and bring to a boil for 2–3 minutes. Then add in heavy cream, black pepper, chili flakes, and Parmesan.
Transfer meatballs to a casserole dish and pour sauce over them. Sprinkle with cheese and bake for another 10–15 minutes until golden.
Sprinkle with salt and parsley and dig in!