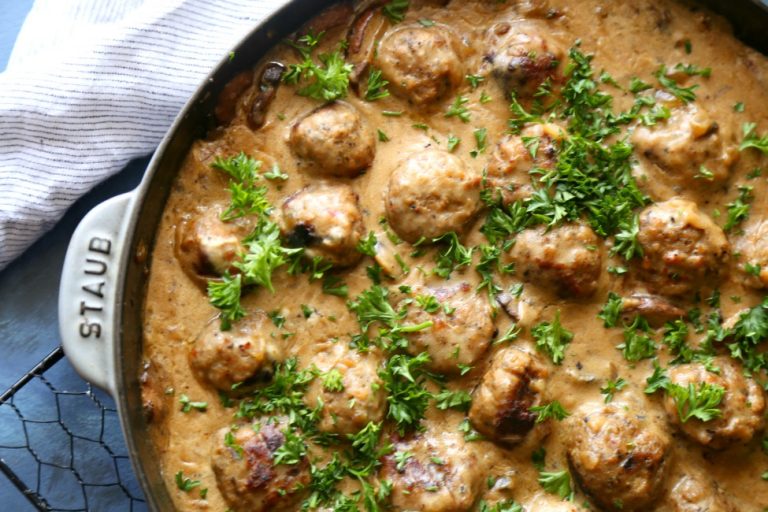 Easy Meatball Stroganoff
10 minutes Prep Time

15 minutes Cook Time

Medium Level
Recipe Description
A quick and simple weeknight meal full of flavor and ready for leftovers!
Summary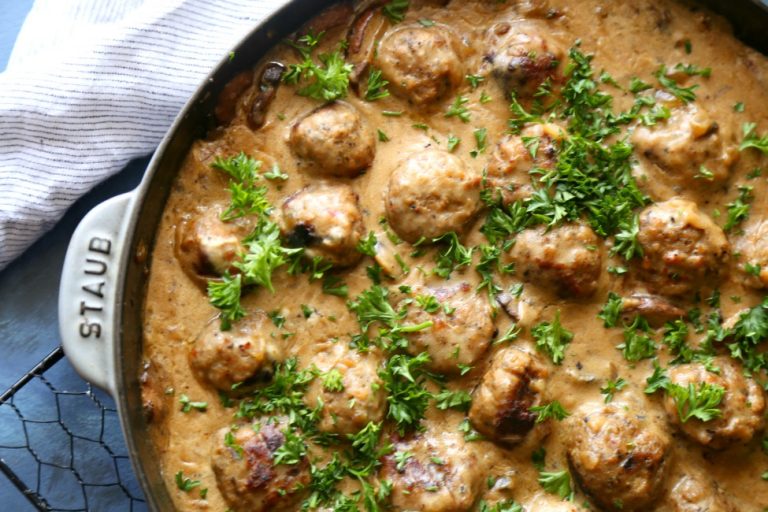 Recipe Name
Author Name
Published On
Preparation Time
Cook Time
Total Time
Ingredients
1 package Farm Rich Italian Style Meatballs

1 pound wide egg noodles

8 TBSP butter, divided

1/2 tsp salt

1/2 tsp pepper

1 medium sized onion, diced

4 cloves garlic, minced

2 cups mushrooms, sliced

3/4 cup dry white wine

1 1/2 cups beef broth

2 TBSP Worcestershire sauce

3 TBSP flour

1/2 cup sour cream

chopped fresh parsley for garnish
Steps
Prepare the egg noodles al dente, according to the package.
In a large skillet, melt 4 tablespoons of butter over medium high heat.
Once melted, fry the Farm Rich Italian Style Meatballs until they have slightly browned, about 3 minutes, while stirring. Remove meatballs from pan and set aside.
Add remaining butter to pan and sauté onions, garlic, and mushrooms and cook, while stirring, for about 6-7 minutes or until the onions are soft and the mushrooms are cooked. Return the meatballs to pan and pour in white wine; bring to a simmer.
In a separate bowl, combine Worcestershire sauce, beef broth, and flour and mix until smooth then pour into pan.
Allow meatballs and sauce to simmer on medium heat uncovered for about 12-15 minutes, stirring occasionally.
Once done, remove from heat and stir in sour cream.
Sprinkle with chopped parsley and serve over a bowl of noodles.