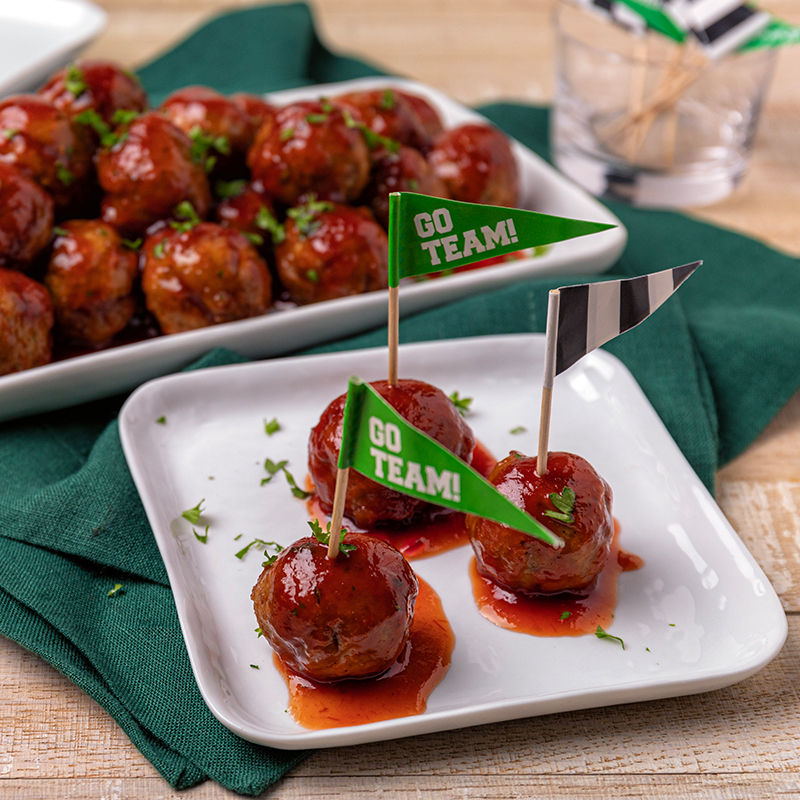 Game Day Meatballs
5 minutes Prep Time

4-6 hours Cook Time

Easy Level
Recipe Description
Any game day is a great time to serve these crowd favorites.
Summary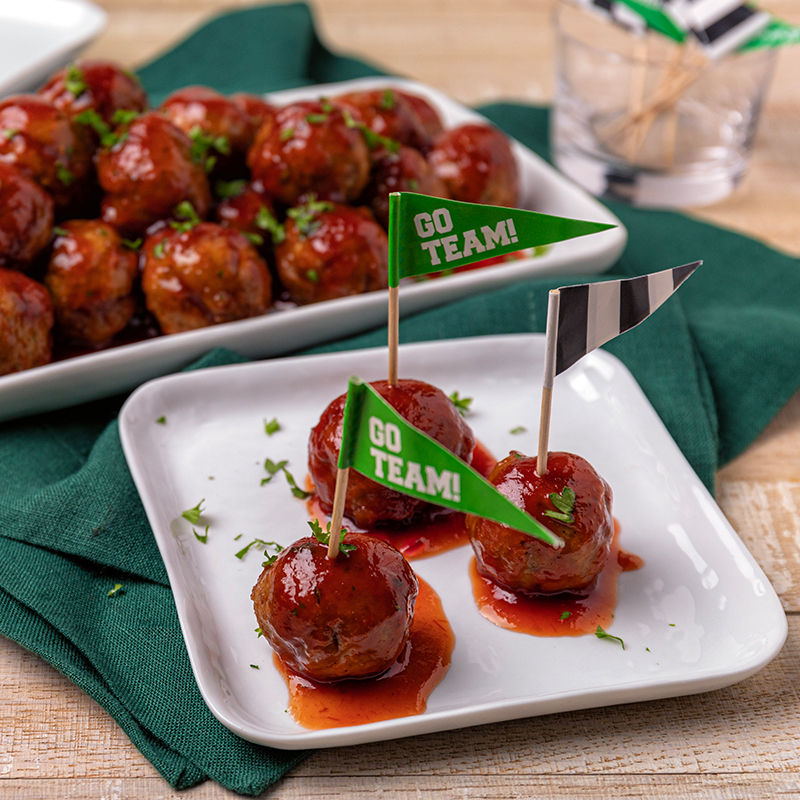 Steps
Pour chili sauce into a 3- to 5-quart slow cooker that has been prepared with nonstick cooking spray. Add 1 tablespoon water to each jar, then replace the lid and shake the jar to release the chili sauce from sides of jar; pour remaining sauce into slow cooker.
Stir grape jelly into chili sauce mixture.
Add meatballs to slow cooker and stir to coat.
Cover and cook on low heat for 4-6 hours until meatballs are heated through.
Serve as an appetizer with toothpicks. Makes 12-15 servings.