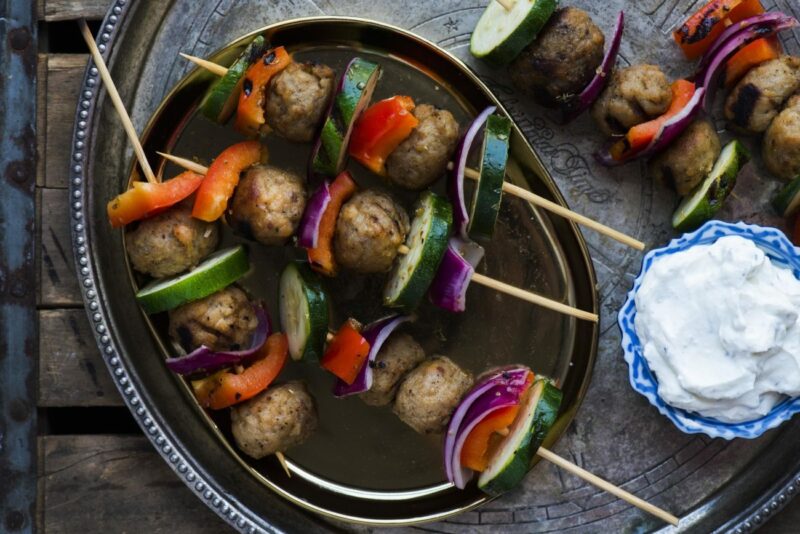 Greek Meatball Kebabs
Prep Time

Cook Time

Medium Level
Recipe Description
Grilled Greek Meatball Kebabs stacked with seasoned veggies dressed in olive oil, lemon juice, oregano, mint, and vinegar. Save a step with store-bought tzatziki sauce to dip!
Summary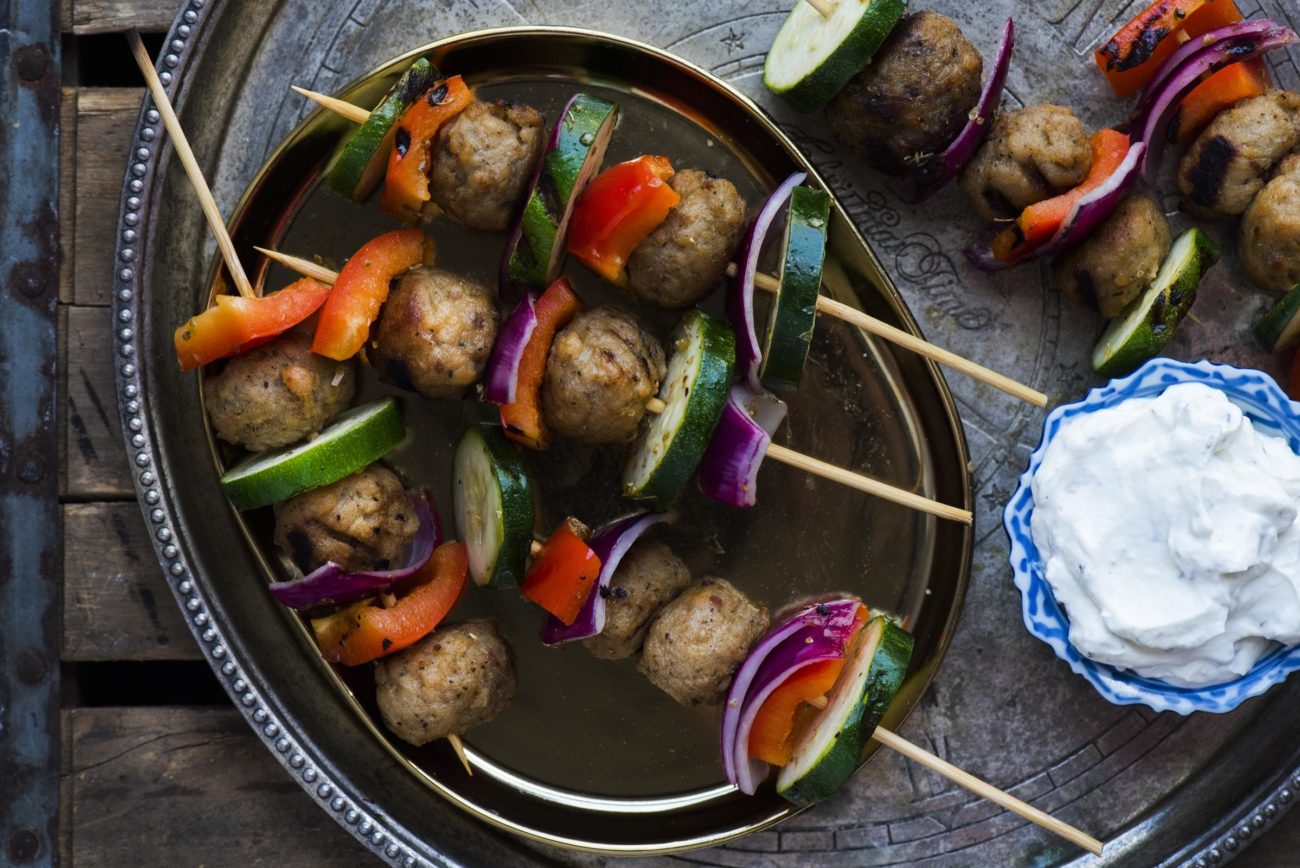 Ingredients
2 TBSP olive oil

2 TBSP lemon juice

1 tsp dried oregano

1 TBSP dried mint

2 TBSP red wine vinegar

3 garlic cloves, minced

2 large red bell peppers, diced into small pieces

1 large red onion, diced into wedges

3 small zucchini, sliced into rounds

Parsley for garnish

1 jar thick tzatziki sauce
Steps
Preheat oven to 350ºF. Arrange meatballs in a single layer in a casserole dish and place on middle rack of preheated oven. Bake half bag for 20–21 minutes or full bag for 28–29 minutes.
In a bowl, whisk together olive oil, lemon juice, oregano, mint, and vinegar. Place the veggies in a resealable bag, pour mixture over them, and seal. Refrigerate bag for 45 minutes.
Drizzle and toss the meatballs with olive oil.
Preheat a grill over medium-high heat. Layer a red bell pepper, red onion, zucchini, and two meatballs on each skewer. Place skewers on grill and grill about 7 minutes, rotating once.
Garnish with parsley and serve warm with tzatziki sauce.