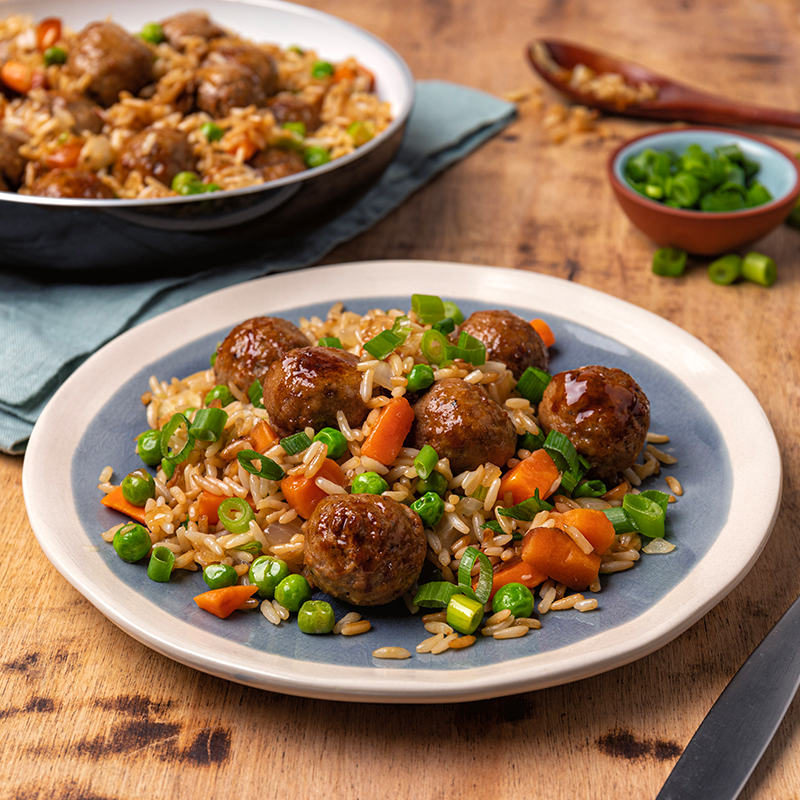 Meatball Fried Rice
10 mins Prep Time

40 mins Cook Time

Medium Level
Recipe Description
Get creative with your fried rice by adding Farm Rich Meatballs to the mix!
When you think of fried rice, meatballs probably aren't the first ingredient that comes to mind. But trust us when we say that Farm Rich Homestyle Meatballs are the perfect addition to your favorite fried rice. We love adding frozen meatballs to fried rice because they take a side dish and instantly transform it into the main dish without doing additional prep work. If your family loves fried rice, try tempting them with this Meatball Fried Rice recipe tonight.
Summary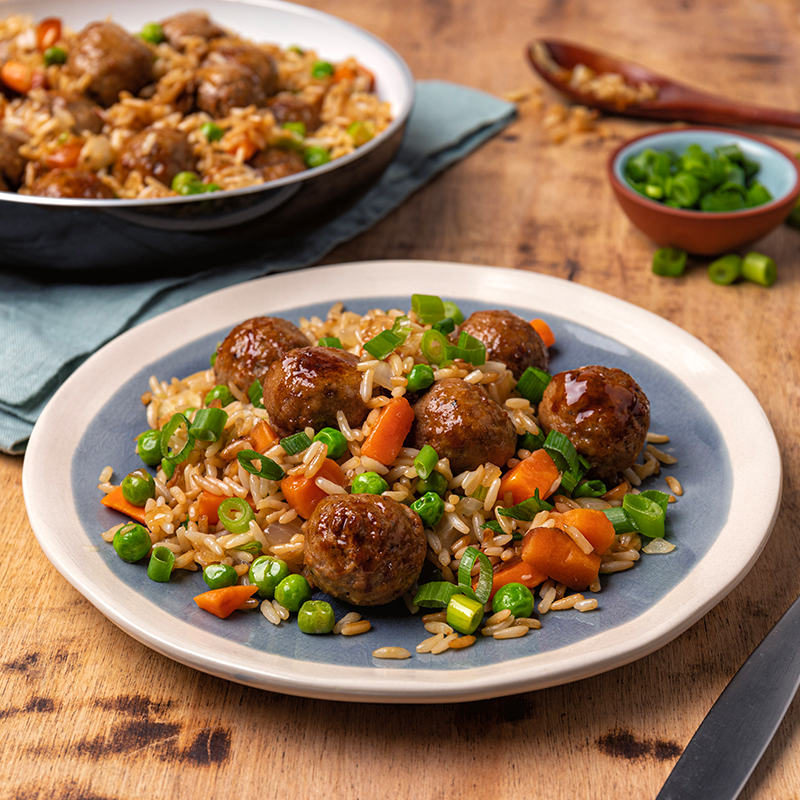 Recipe Name
Author Name
Published On
Preparation Time
Cook Time
Total Time
Ingredients
16 Farm Rich Homestyle Meatballs

2 TBSP vegetable oil

1 onion, chopped

2 cloves garlic, minced

2 cups cooked white or brown rice

2 cups frozen peas and carrots blend, thawed

2 TBSP soy sauce

2 green onions, chopped
Steps
Cook Farm Rich Meatballs according to package directions.
Heat oil in wok or large skillet set over medium-high heat; cook onion and garlic, stirring often, for 2 to 3 minutes or until golden.
Stir in rice, peas and carrots; cook for 2 to 3 minutes or until tender-crisp.
Stir in soy sauce and Meatballs. Cook for 2 to 3 minutes or until rice and Meatballs are heated through.
Sprinkle with green onions.
Tips:
Add 2 tsp minced fresh ginger to stir-fry if desired.
Serve with Asian-style hot sauce for spicy fried rice.