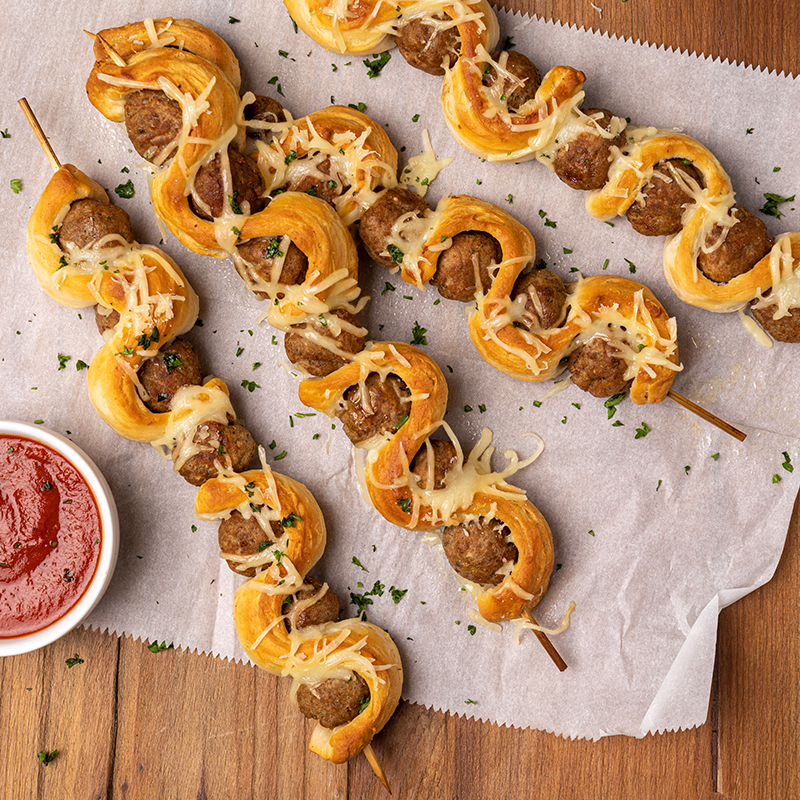 Meatball Sub On A Stick
10 minutes Prep Time

15 minutes Cook Time

Medium Level
Recipe Description
Introducing the newest, go-to game day snack hack: Meatball Sub on a Stick – the convenient way to eat a game day favorite without the hassle of kitchen time or plates to clean up!
Summary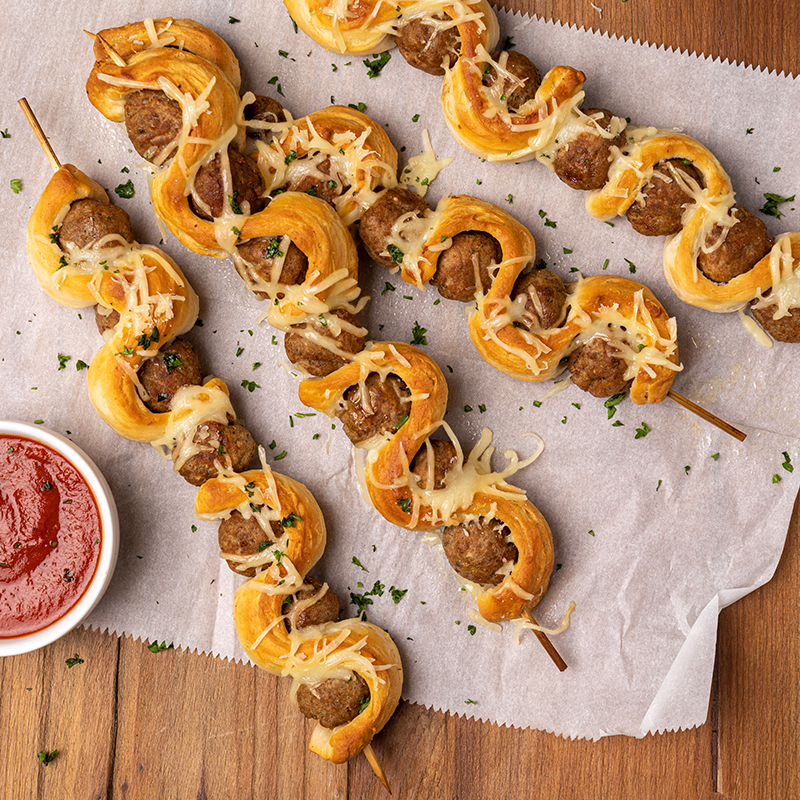 Steps
Trim pre-made biscuit dough into long pieces (about 2 inches wide).
Roll the dough into a long, snake-like piece. Poke the skewer through one side of the dough. Slide a pre-cooked meatball (ensure that you cook the meatballs as directed first) onto the skewer and next to the dough.
Wrap the dough around the meatball. The dough should look like it's giving the meatball a hug.
Slide another meatball onto the skewer and continue to wrap the dough around the second meatball.
Continue adding meatballs onto the skewer and wrapping dough around them until your skewer is full and the dough is creating an S-shape.
Depending on the directions for your pre-made dough, you will need to bake them in the oven accordingly.
With 2 minutes left until dough is fully cooked, remove subs from the oven and sprinkle with shredded mozzarella cheese and basil. Place back in the oven for the remaining 2 minutes of directed dough cook time.
Remove from oven, serve warm with marinara sauce and enjoy!