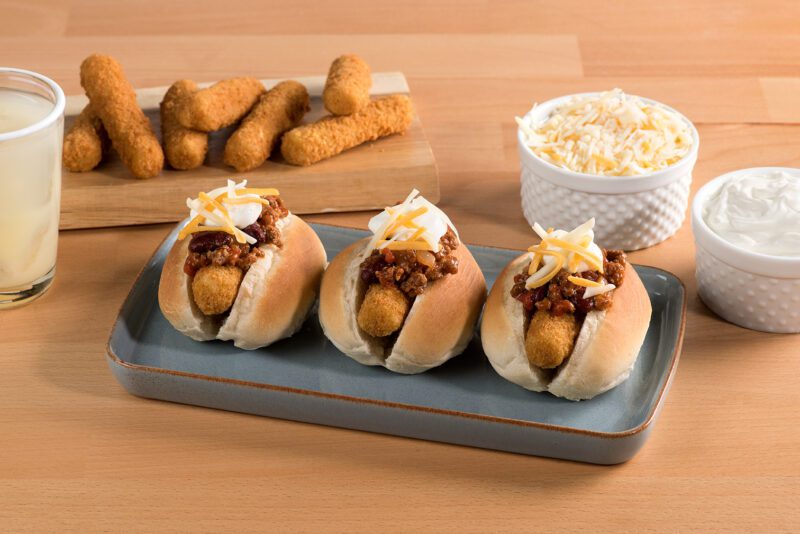 Mozzarella Stick Chili Dogs
15 mins Prep Time

45 mins Cook Time

Medium Level
Recipe Description
Swap hotdogs with Mozzarella Sticks for an easy Mozzarella Stick Chili Dog recipe. Game day party planning just got easier!
This simple chili recipe cooks up fast and is perfect for topping Mozzarella Sticks in warm, toasty buns. If you're not in the mood to make your own chili, your favorite canned chili will work just fine as well (we always appreciate a short cut). If you can't find mini hot dog buns, just cut regular buns in half. Hawaiian sweet rolls can also serve as a replacement.
Creamy mozzarella cheese and crispy breading make Farm Rich Mozzarella Sticks the perfect place to start for this dish. (Heat up a few hot dogs, as well, if you want to let your guests pick and choose.) A mashup of mozzarella, chili, and a flaky bun makes this recipe delish. Our Mozzarella Stick Chili Dog recipe is easy, versatile, and scrumptious.
Summary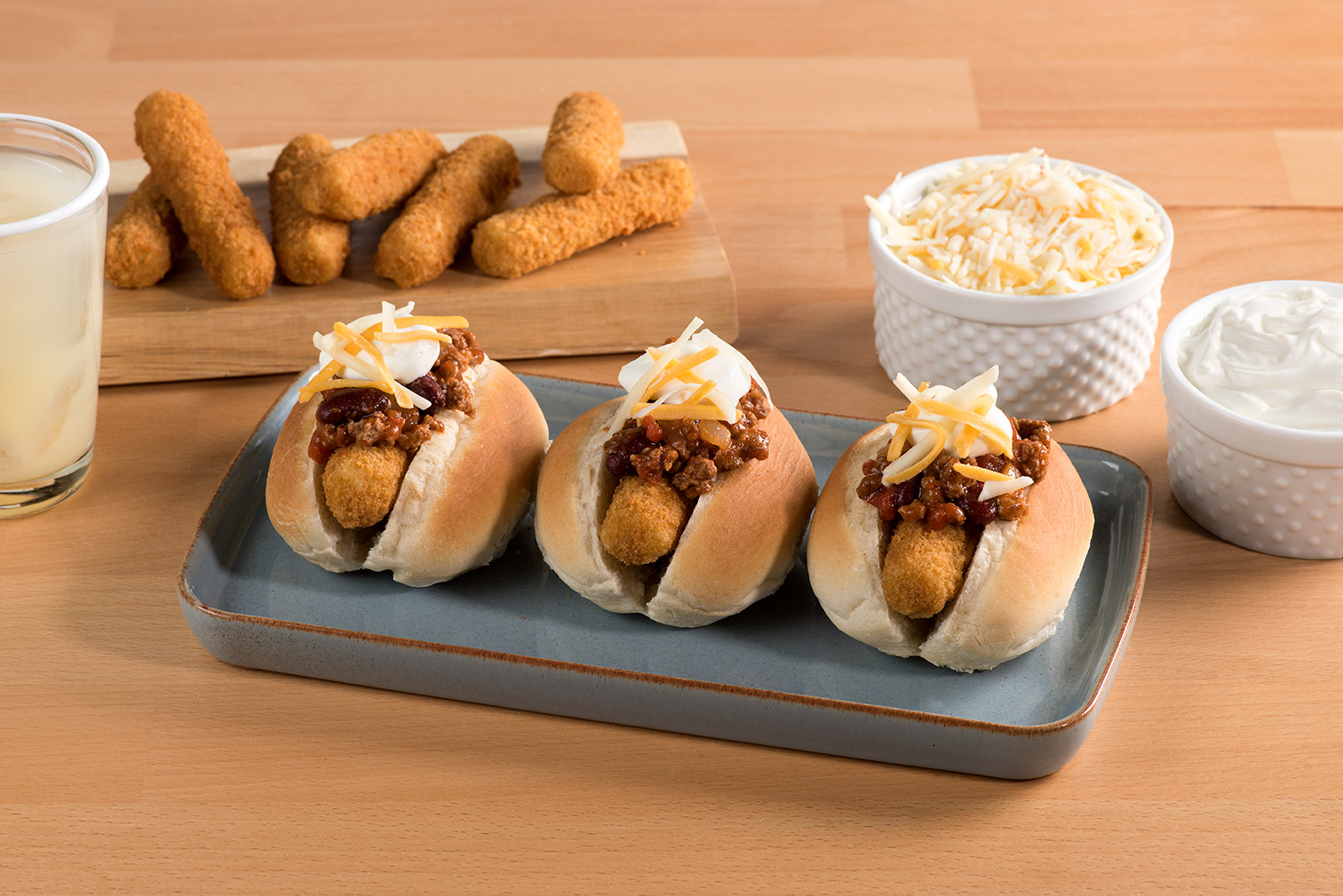 Recipe Name
Mozzarella Stick Chili Dogs
Published On
Preparation Time
Cook Time
Total Time
Ingredients
12 Farm Rich Mozzarella Sticks

12 mini hot dog buns, toasted

1 lb lean ground beef

1 TBSP Worcestershire sauce

1 can (28 oz) diced tomatoes

1 can (19 oz) kidney beans, drained and rinsed

1 large onion, finely chopped

1/4 cup tomato paste

2 TBSP chili powder

1/2 tsp each salt and pepper

1 TBSP canola oil
Steps
Cook Mozzarella Sticks according to package directions.
Meanwhile, heat oil in a large saucepan set over medium-high heat; cook beef, onion, chili powder, salt and pepper for 6 to 8 minutes or until beef starts to browns and onion is softened.
Stir in tomato paste; cook for 1 minute.
Stir in diced tomatoes, kidney beans, and Worcestershire sauce; bring to simmer. Cook for 20 to 25 minutes or until thickened.
Serve Mozzarella Sticks in mini hot dog buns; spoon chili over top.
Tips:
– Substitute canned chili for homemade if desired.
– Freeze remaining chili for another easy meal.