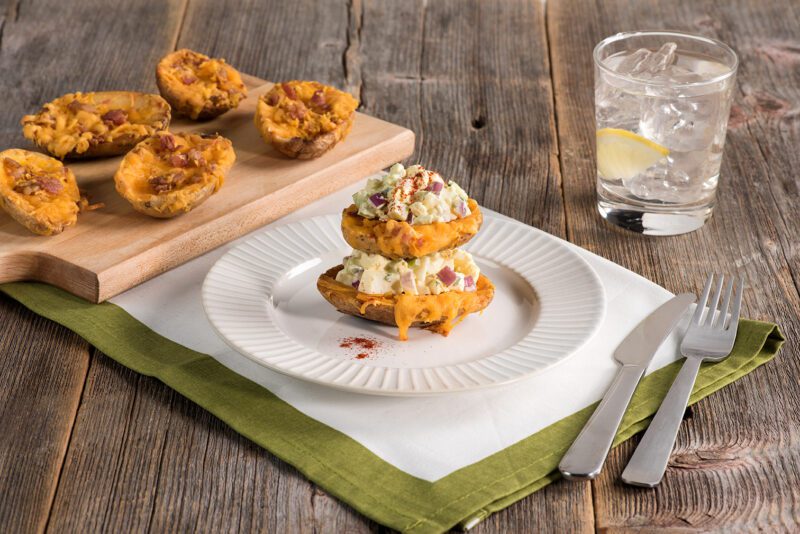 Potato Skin & Egg Salad Towers
20 mins Prep Time

20 mins Cook Time

Medium Level
Recipe Description
Homemade egg salad tops loaded potato skins for a full bite!
Summary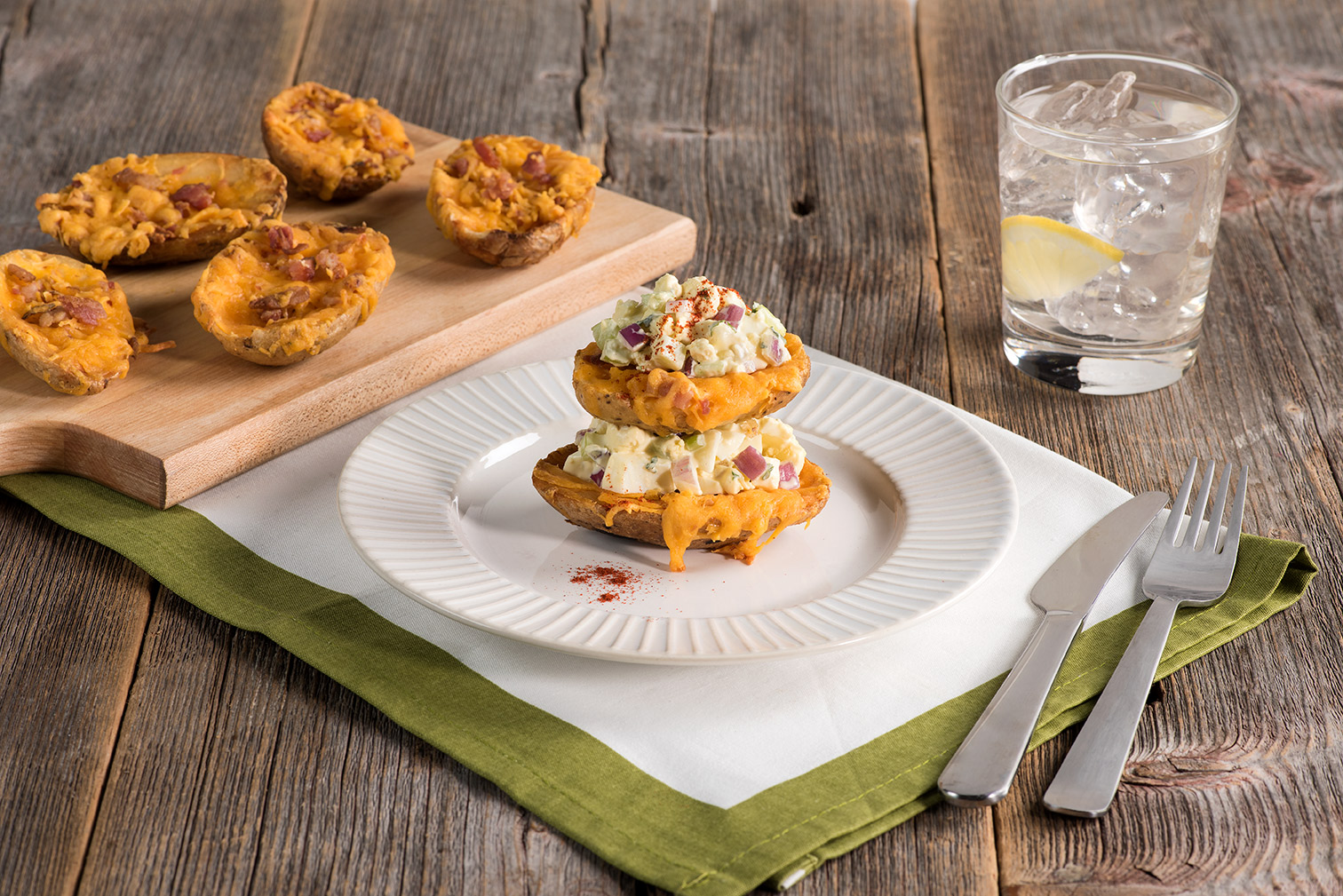 Recipe Name
Potato Skin & Egg Salad Towers
Published On
Preparation Time
Cook Time
Total Time
Ingredients
16 Farm Rich Loaded Potato Skins

8 eggs, hard-cooked, cooled and peeled

1/3 cup mayonnaise

1 TBSP mustard

1/4 tsp each salt and pepper

1 stalk celery, finely chopped

2 TBSP finely chopped red onion

1 tsp dried parsley

Pinch of paprika (optional)
Steps
Cook Potato Skins according to package directions.
Mash together eggs, mayonnaise, mustard, salt and pepper. Stir in celery, red onion, and parsley.
On work surface, place 8 Potato Skins, skin side down; top each with 2 tbsp egg salad. Repeat layers. Sprinkle with paprika (if using).
Tip: For a spicier version, add some prepared horseradish to egg salad.