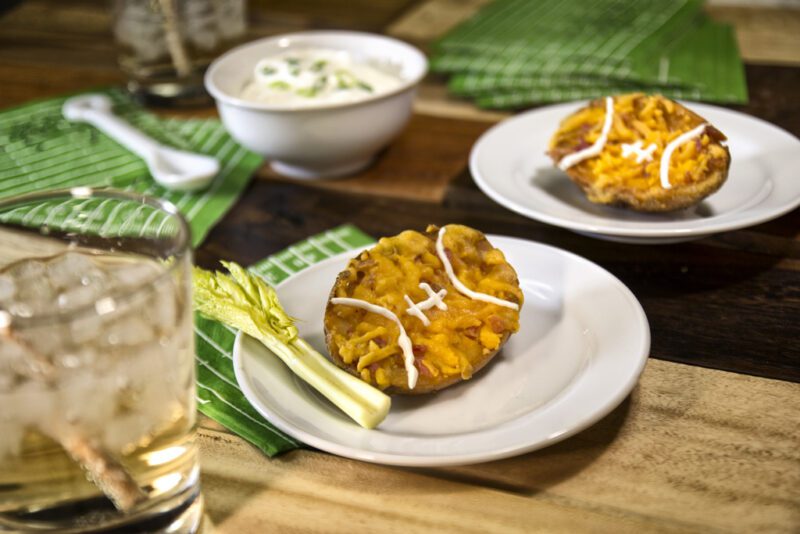 Potato Skin Footballs
10 mins Prep Time

20 mins Cook Time

Easy Level
Recipe Description
Up your game day snacks with Potato Skin Footballs and leave your team full, happy, and impressed with your creativity!
Start with Farm Rich Loaded Potato Skins. These tasty bite-sized potato skins are genuinely loaded with real bacon and cheddar cheese. Each bite is creamy, savory, and delicious. They cook up in 15 minutes or less, and everyone at your watch party will love them, so you're going to need more than one box.
Now for the extra touch: make it really feel like a football party by piping some sour cream laces onto these football-shaped skins. Spoon some sour cream into a plastic sandwich baggie, snip off one corner of the bag using kitchen shears, and pipe away. Potato Skin Footballs don't take any fancy equipment or special skills, and tangy sour cream is always delicious with Loaded Potato Skins.
Summary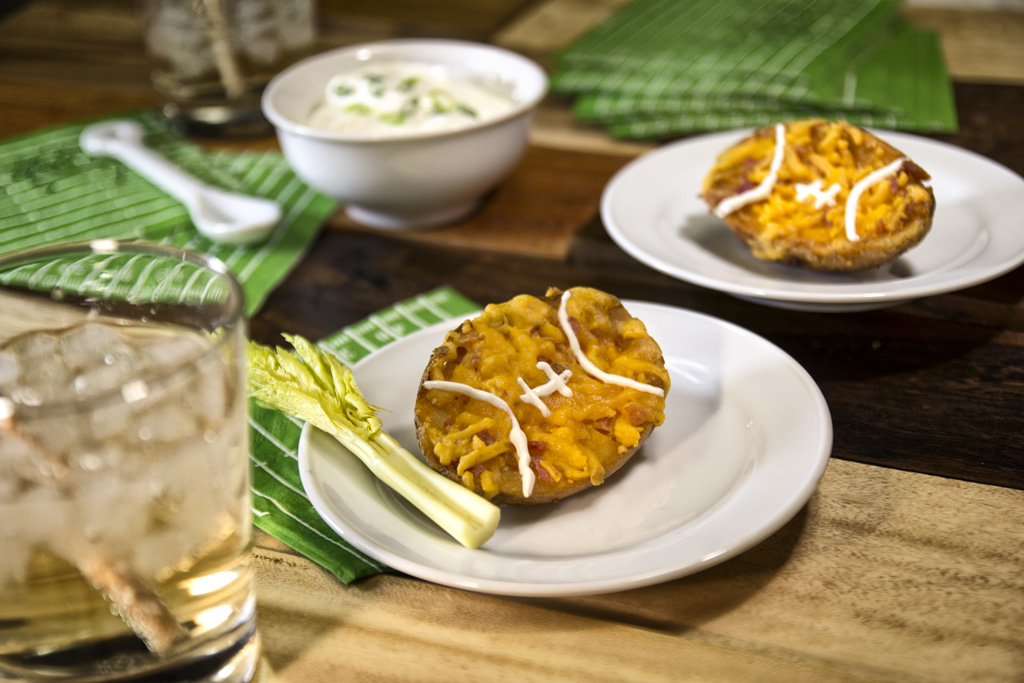 Recipe Name
Published On
Preparation Time
Cook Time
Total Time
Steps
Prepare Farm Rich Loaded Potato Skins according to cooking instructions.
Add sour cream to the small plastic baggie. Using scissors, cut off a tiny corner of the plastic baggie to make a pastry piping bag.
Pipe football "laces" or your favorite team name on the Potato Skins. Serve hot and enjoy!