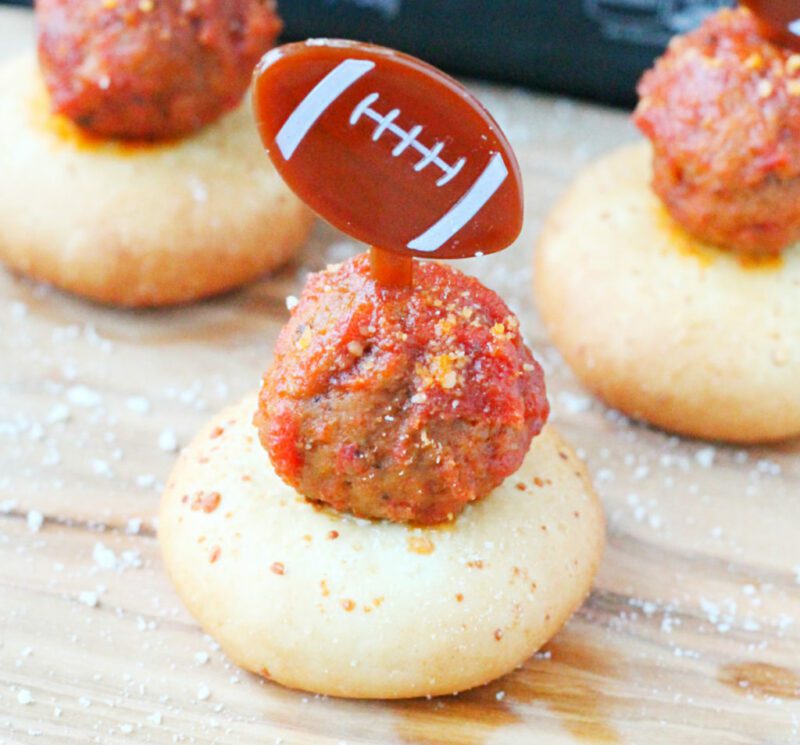 Simple Meatball Mozzarella Stacks
Prep Time

Cook Time

Easy Level
Recipe Description
Melty mozzarella-filled pizza dough topped with marinara-drenched meatballs.
Steps
Bake the Mozzarella Bites according to package directions.
Place the Meatballs into a large saucepan and cover with about half the jar of sauce.
Cook on medium heat until simmering and Meatballs are heated through.
Stack one Meatball on top of one Mozzarella Bite for each appetizer, attaching the meatball and bite together with a decorative toothpick.
Serve with more pasta sauce for dipping.