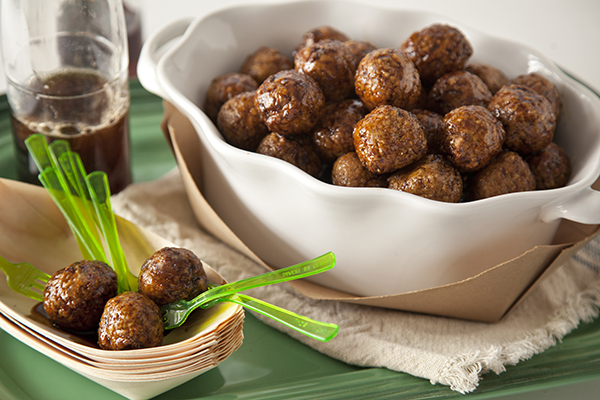 Smoky Cola Glazed Meatballs
Prep Time

Cook Time

Medium Level
Recipe Description
The richness of meatballs and the smokiness of chipotle pepper combine for a game-stopping dish.
Summary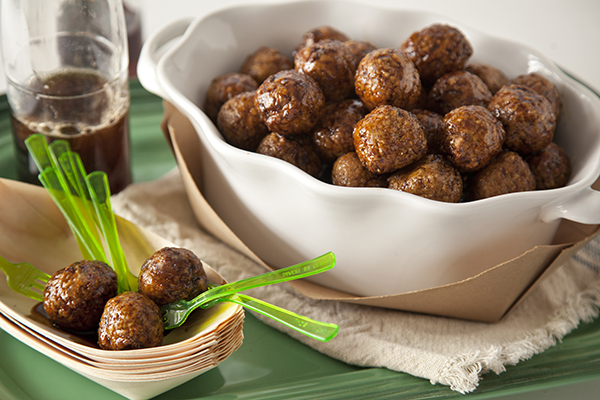 Recipe Name
Smoky Cola Glazed Meatballs
Published On
Ingredients
1 (28 ounce) bag of Farm Rich Homestyle Meatballs

2 tablespoons butter

2 cups cola soda

1/4 cup apple cider vinegar

1 cup packed dark brown sugar

1/4 teaspoon ground chipotle pepper

Kosher salt and freshly ground black pepper
Steps
In a medium saucepan, add butter and melt.
Whisk in the cola, apple cider vinegar, brown sugar and chipotle pepper. Salt and pepper to taste.
Bring to a boil and then reduce the heat to medium-low until a thicker syrup is formed (about 15 minutes).
Remove from heat and place in the refrigerator for one hour (the mixture will thicken in the refrigerator).
Prepare Meatballs according to package directions. Remove from the oven and toss with glaze.
Return to the oven for an additional 5 minutes. Serve warm.