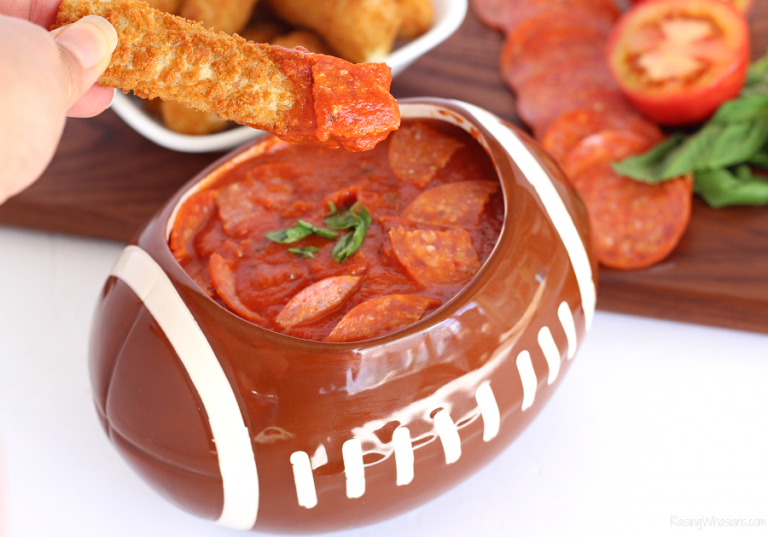 Spicy Pepperoni Sauce
Prep Time

Cook Time

Medium Level
Recipe Description
It's all about the dipping sauce when the crowd arrives. But who has time to make a homemade sauce? Jazz up your jar sauce with a few extra ingredients to kick up the spice in this Quick Spicy Pepperoni Sauce, perfect for dipping your Mozzarella Sticks in on Game Day!
Great dips are essential for parties and get-togethers. We love Farm Rich Mozzarella Sticks with traditional marinara, but we also love them with a wide variety of tasty dips, including this Spicy Pepperoni Sauce recipe. It's far from complicated. Start with your favorite jar of marinara sauce. Add some basic seasonings along with pepperoni slices, and just like that, you've got a knockout dip that everyone will love.
This dip is the perfect accompaniment for Farm Rich Mozzarella Sticks. Their crispy breading and melty filling are ideal for this rich, zesty sauce. But once you try this dip, you'll want to dip everything in it, including our, Mozzarella Bites, Homestyle, and Italian-style meatballs.
Summary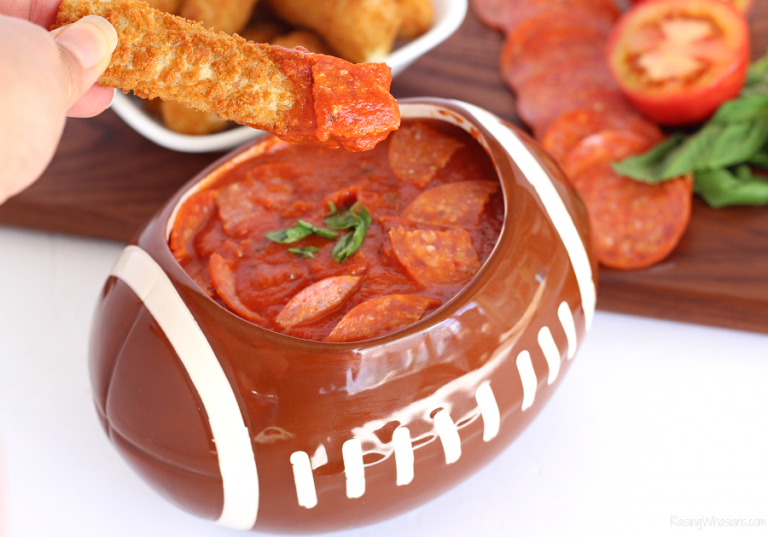 Recipe Name
Author Name
Published On
Ingredients
1 jar marinara pasta sauce

1 TBSP olive oil

30 slices of pepperoni, diced

2 TBSP garlic, minced

2 TBSP sweet onion, diced

1/2 – 3/4 tsp crushed red pepper flakes

1/2 TBSP oregano, crushed

2 TBSP fresh basil, chopped
Steps
Heat olive oil in large saute pan over medium heat. Add pepperoni, garlic, and onion. Saute for 5-10 minutes, or until onions are translucent.
Add crushed red pepper flakes, oregano, and jar of marinara. Turn heat up to medium high. Stir frequently until heated through.
Stir in basil. Remove from heat.
Serve warm with Farm Rich Mozzarella Sticks!