Make game day gatherings easier and spend more time cheering for your team.
Affordable Football Decor
Decor doesn't have to be complicated and ridiculously expensive. Look around, shop the house and I bet you'll surprise yourself with some perfect pieces that can be used to make your party come alive. I had all of the major pieces (baskets, buckets, lanterns, burlap, bakers twine, football and urn) on hand and was able to find faux grass, painted wooden footballs, dowels, felt, copper spray paint and letters all in the craft aisle of Walmart to make this spread look brand new.
Plan Your Layout
One of the biggest tablescape tips is to make a mock-up of your layout design. There are lots of ways to do this, You could draw it out or actually start laying out what you have (which is my favorite way) until it looks just right. I'll also go as far as leaving sticky notes on dishes so I can remember what foods I had in mind for which platter.
image container markup required.
"No-Bake" Football Cookies
I was joking around with guests that these were my "no-bake" cookies (because I didn't bake them). I found them at Walmart in the cookie aisle. Because they were soft, I was able to cut them with a football-shaped cookie cutter and just decorate them with royal icing. You could easily decorate them with whatever kind of chocolate frosting you wanted. Or if you were really ambitious (or ran out of time), you could have a cookie-baking station for your guests to decorate their own.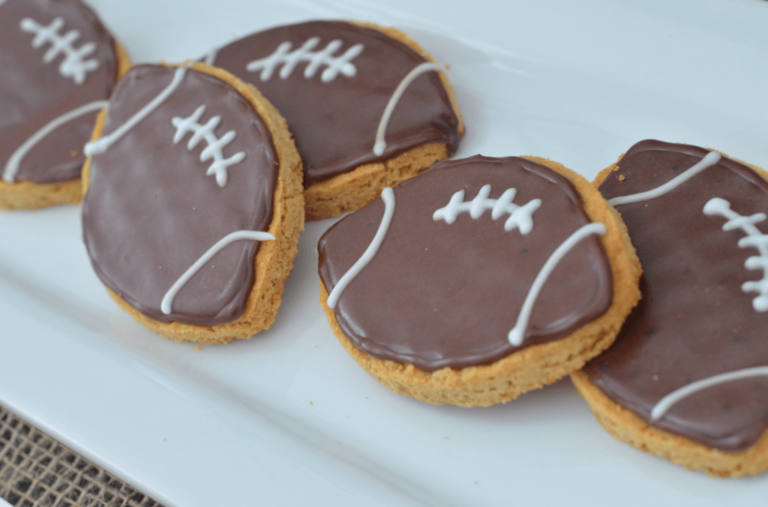 Use Your Oven Wisely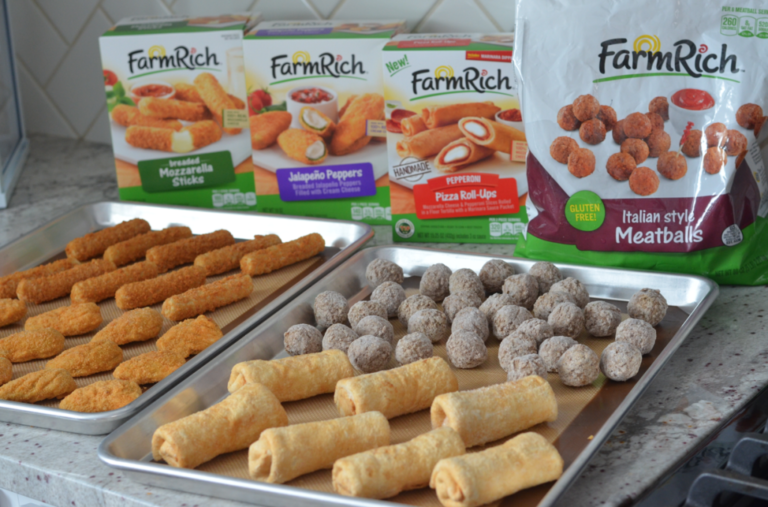 Place items that cook at the same temperature (Farm Rich Mozzarella Sticks and Jalapeño Peppers for example) together on the same tray, to avoid big breaks in between cooking and serving. By doing it this way, you're able to serve your snacks all at the same time, instead of having to get up and do the oven rotation thing throughout the game.
Inspiration courtesy of Housewife 2 Hostess