How To Throw A Witch-Themed Halloween Party
Grab your brooms and get ready to brew up a fun Halloween party! From witch finger Mozzarella Sticks to cauldron cupcakes and broomstick stacks, a witch Halloween party is the perfect way to celebrate Halloween.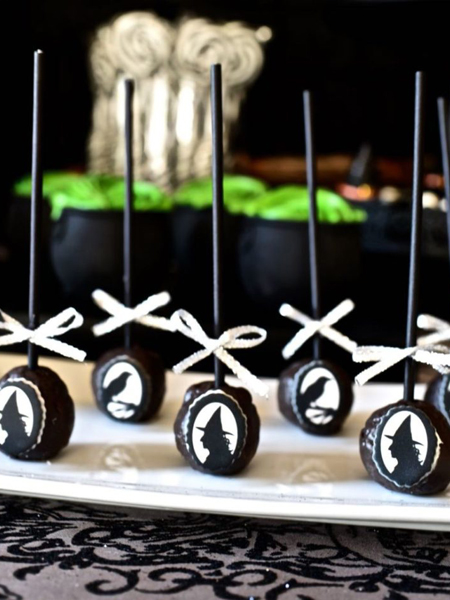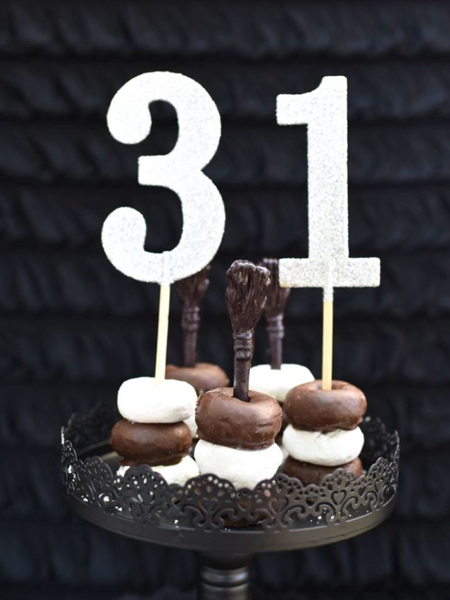 Planning
Gather up as many "witch" supplies as possible. Straw brooms, spooky candles, witch hats, and old books that can pass as old spell books are perfect accessories for the party.
Gothic Halloween fabric with glitter skulls and swirls – perfect for a glam witch party.
Snacks
Witch Silhouette Donut Pops – you will need: premade silhouette shapes, chocolate donut holes, and frosting. Use a little bit of frosting to glue the icing silhouettes onto the donut holes. Bonus – add a dark stick and glue gun a tiny bow, and you've got a treat worthy of the best witches!
Broomstick Donut Stacks – stack chocolate and white powder mini-donuts around a candy broomsticks
Witch Hat Cookies – add a bit of frosting on the bottom of a Hershey's Kiss and press down on top of a chocolate cookie.
Candy Cups – fill black baking cups with white yogurt covered peanuts and dark chocolate covered macadamia nuts. Top off each cup with a tiny glitter witch hat.
Cauldron Cupcakes – place a store-bought cupcake inside a rubber silicone witch cauldron.
Serve black and white swirl suckers in a glass apothecary jar. Top with a witch hat.
Serve kettle corn in larger witch cauldrons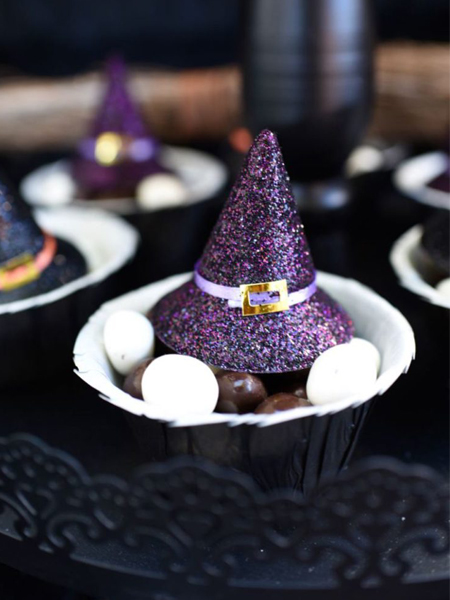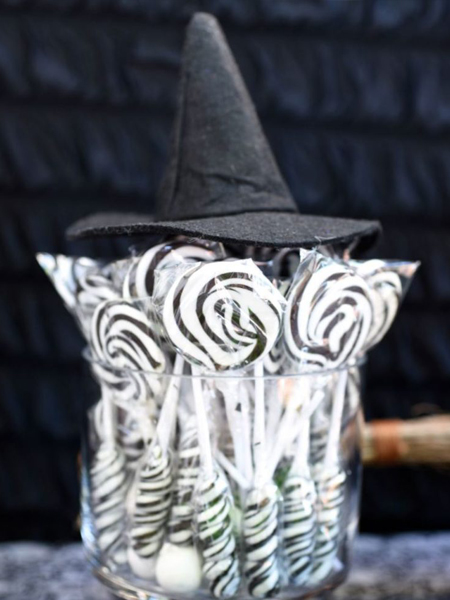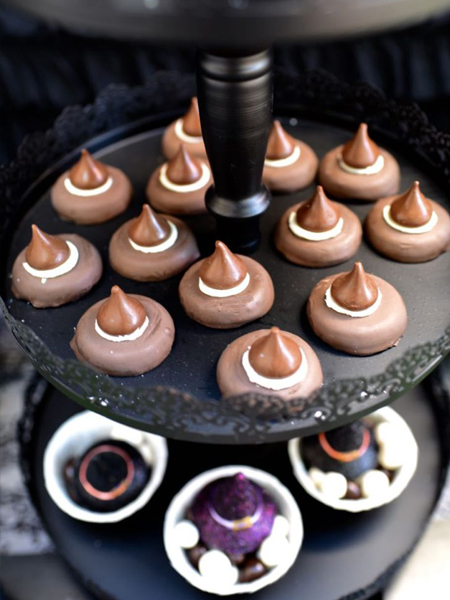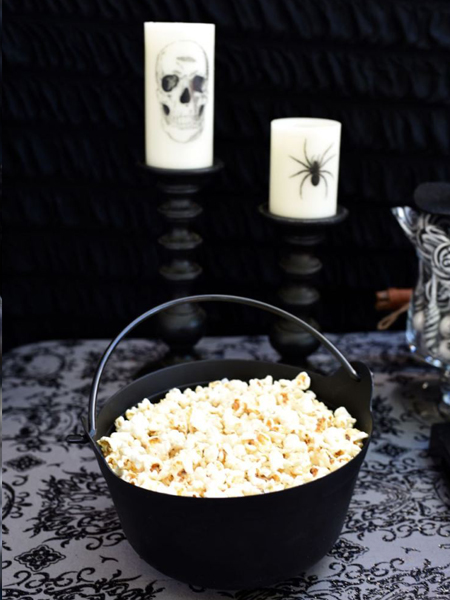 Inspiration courtesy of Make Life Lovely