SEC Tailgating Cheat Sheet
Tailgate Touchdowns
Tailgating is when the real game starts. The real culinary quarterbacks get in the kitchen and create plays that will lead to the W. Here is a list of recipes that will drive you and your friends to the snacking end zone.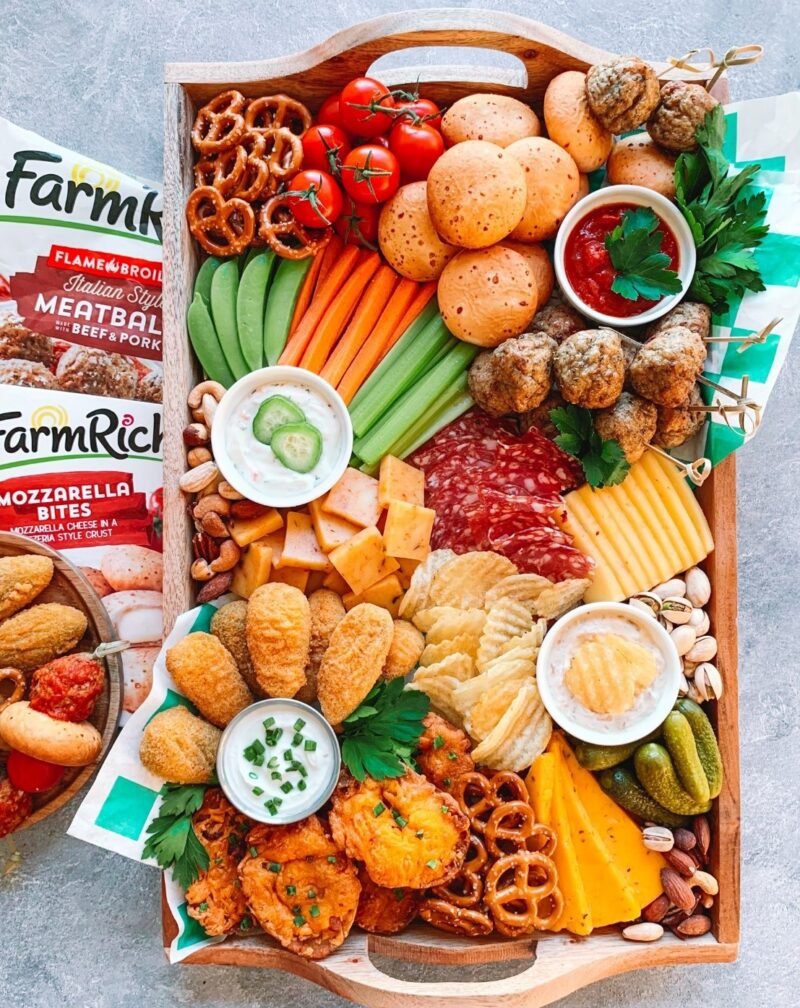 They said the perfect cheese board doesn't exist. We said LOL. There's dipping, dunking, stretched cheese spirals, and enough snack power to fuel your game day kick. This isn't your regular snack score board. It's everything you realized you needed. This play is gooooood on the Farm Rich score snack board.
Photo credit Cheeseboard Queen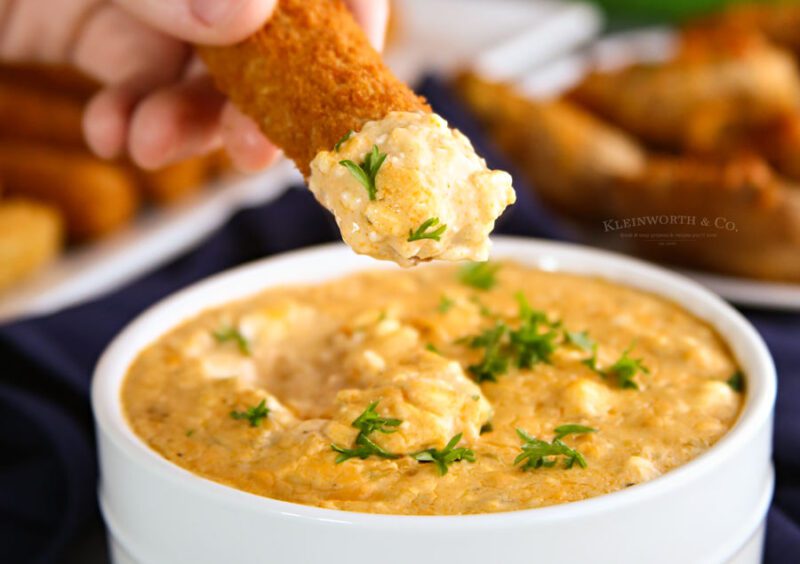 Which came first, the dip or the chip? At this point, we're just glad it's here. The Slow Cooker Buffalo Queso Dip moves quicker than the referee. A crowd pleaser and fan favorite, this dip is sure to make friends ask "you got any more?"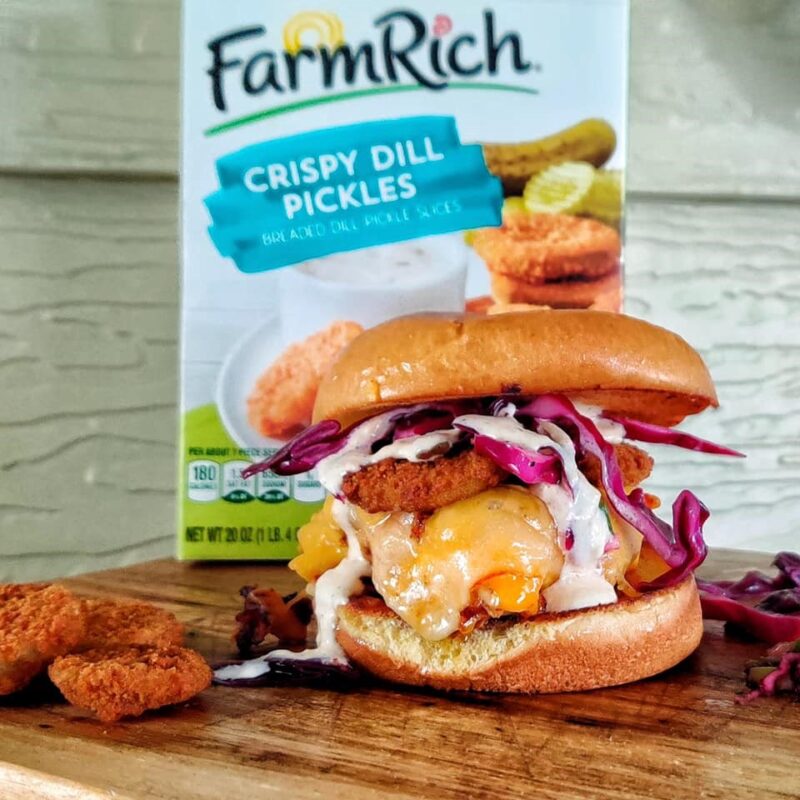 Ever had a burger that wasn't quite a burger but tasted out-of-this-world good? The Crispy Dill Pickle burger is just that. Just imagine that first snap, that bite that bites you back, between two buttered buns. A burger like no other sounds amazing, right? It's even better when you try it.
Photo credit BlackstoneBetty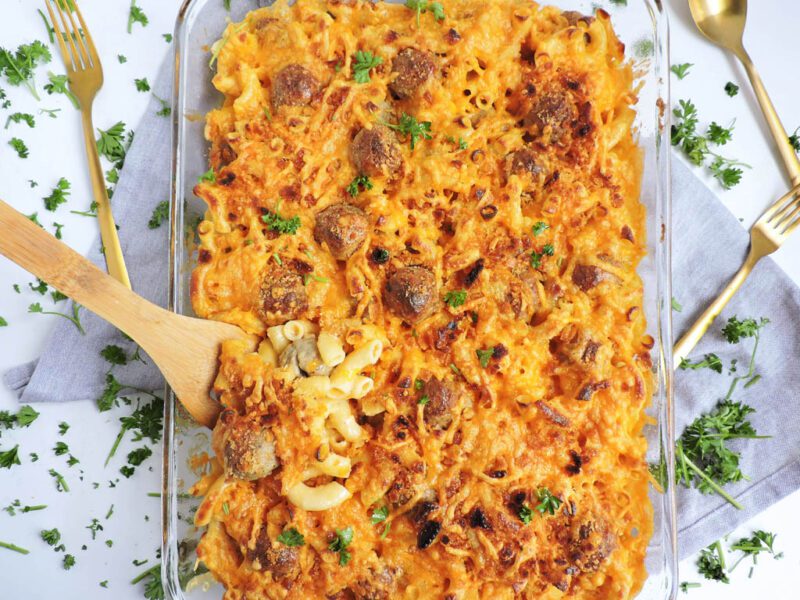 How can you elevate an already loved food favorite like mac & cheese? We turned it up a wedge and added savory meatballs to the mix. Now mac & cheese is easier to make than ever. 5 minutes prep, 30 minutes cook time, and level of taste: amazing.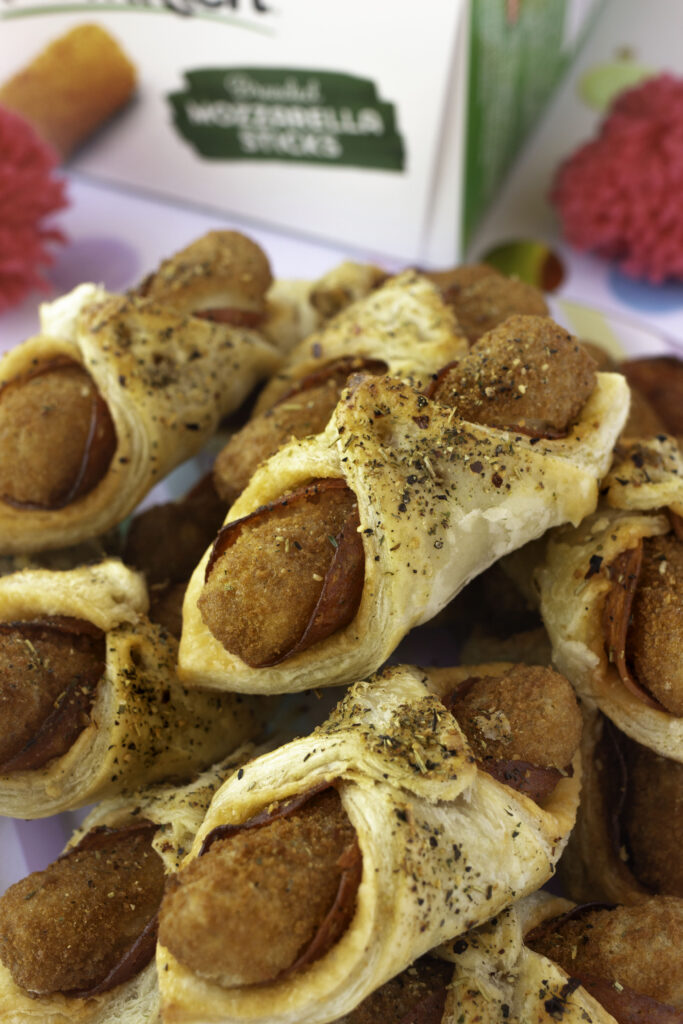 As if Mozzarella Sticks weren't already good enough, we've added pepperoni pizza to create a snack of dynamic taste. This heavenly snack is made of the best thing—cheese, cheese, and more cheese—and is sure to be a favorite amongst friends.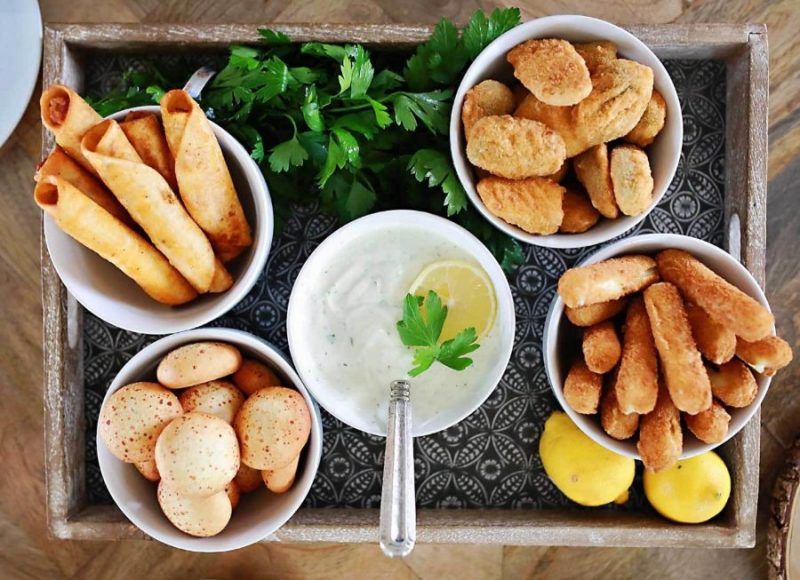 "I put my hand on the chip, then I dip, you dip, we dip." This ranch is the best dip since dipping was a thing. Homemade Buttermilk Ranch Dip scores every time. Serve it up with anything, because ranch is just one of those things that goes with everything.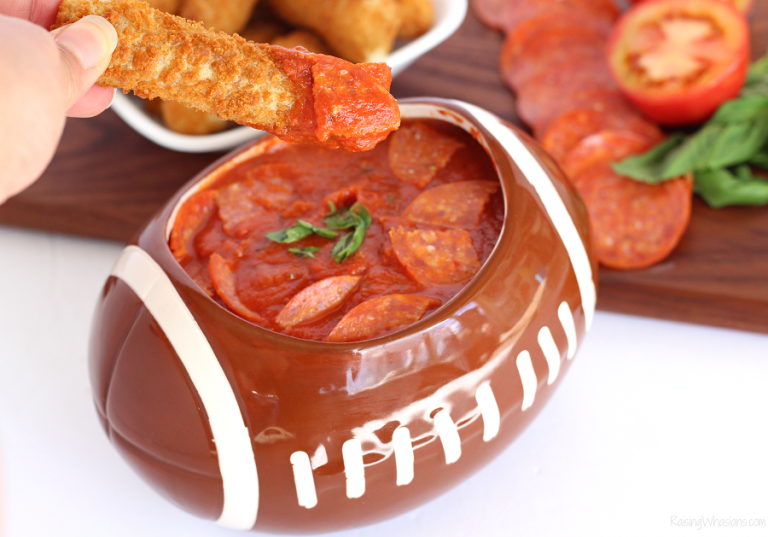 Imagine your snack game play going like this: The Mozzarella Stick is driving the play, the fans take their pick, they dip the cheesy goodness into the Spicy Pepperoni Sauce, the fans taste it, and… it's GOOOD! It's all about the goal on game day, and what better way to secure the W than with a play like Spicy Pepperoni Sauce?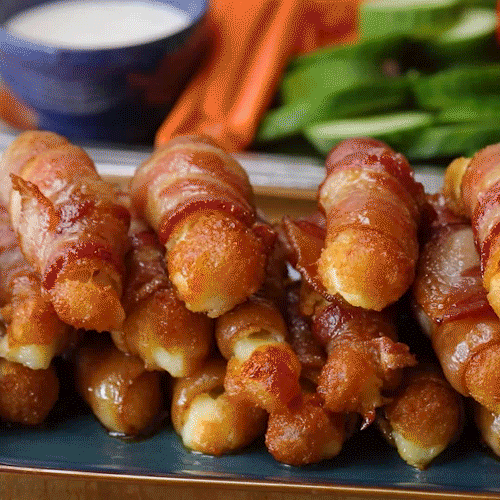 Mozzarella Sticks are already number one, but what could be better than the cheesy goodness friends love? Bacon! These Tasty Sweet and Spicy Bacon Wrapped Mozzarella Sticks are just what you need to keep the crowd at your house cheering for more.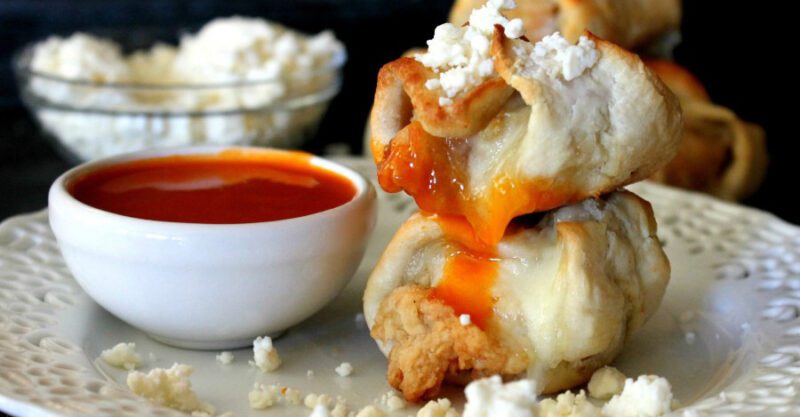 What do you get when juicy chicken meets melty parm and then gets dipped in spicy buffalo goodness? Well, you get a Farm Rich Buffalo Chicken Parm Popper, that's what!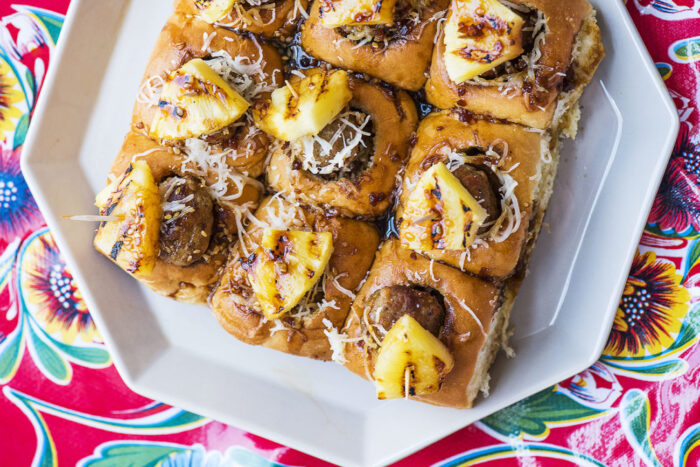 A fun twist on Hawaiian rolls, these rolls are intercepted with cheesy goodness and savory Meatballs that make snacking something new. Top with a slice of pineapple for an extra effect, and that's the game!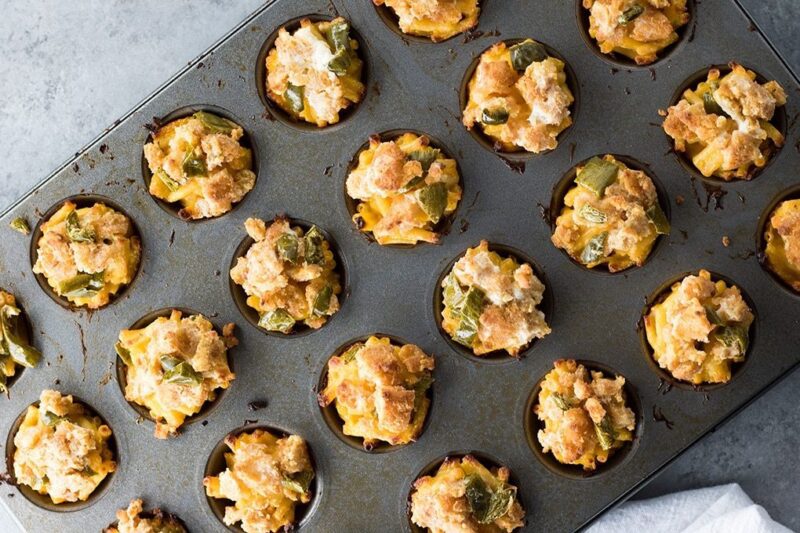 Bite-sized mac and cheese is packed with a jalapeño kick that's sure to keep friends running back for more. This appetizer will start your game day celebration off right and will be long gone before the half-time break.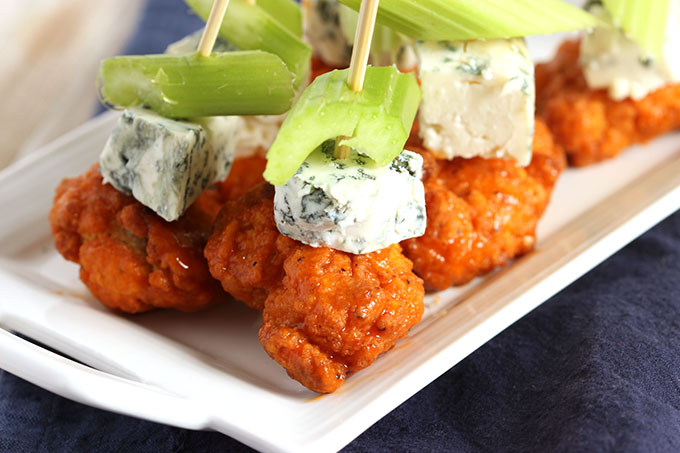 Skewers are quick and easy, especially these Buffalo Chicken Skewers. We give you portable snacking with layers of delicious. You can't beat that with a stick. Well, at least a skewer.
This casserole isn't your mom's side dish during the holiday: this is the main event. It's the championship of game day snacking. This cheesy pizza casserole only takes 30 minutes to make but won't last longer than 5. It's loaded with your favorite pizza toppings, cheese, cheese, and more cheese.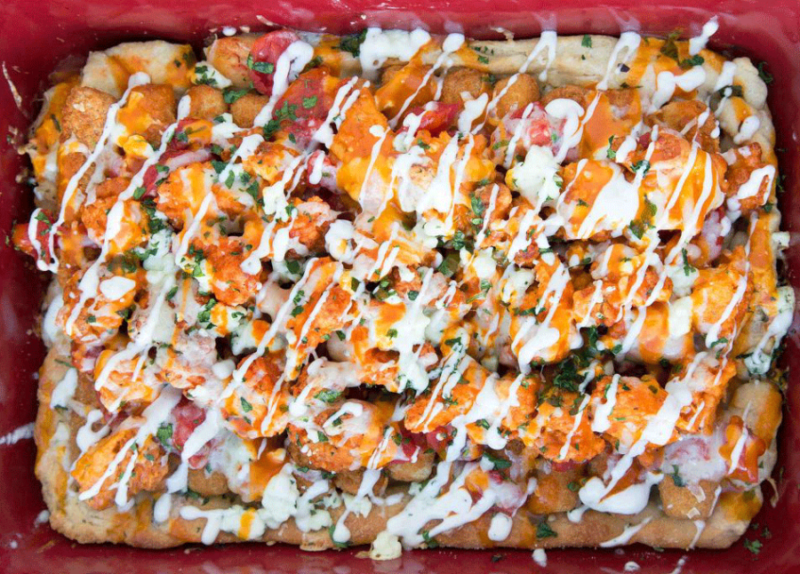 This pizza isn't delivery. It's better. This DIY Farm Rich Buffalo Chicken Pizza will be ready before any delivery pizza hits the road. This is the type of pizza that's exclusive for the most elite snack champions. A crowd favorite that takes the game.