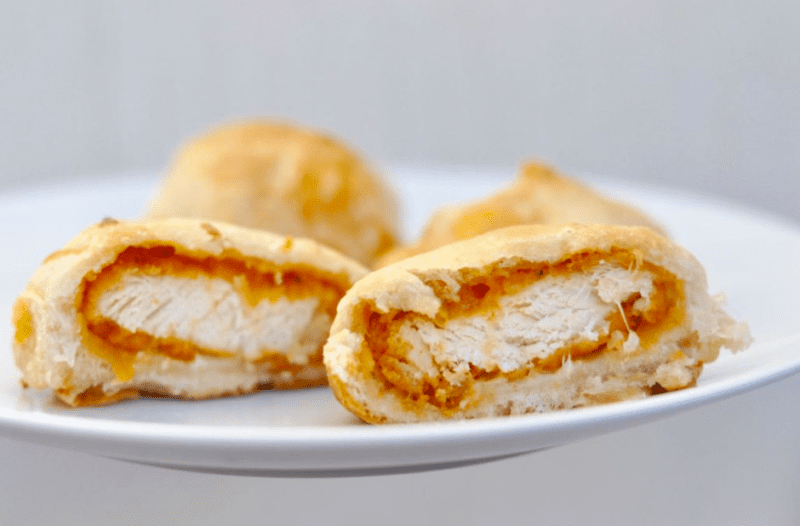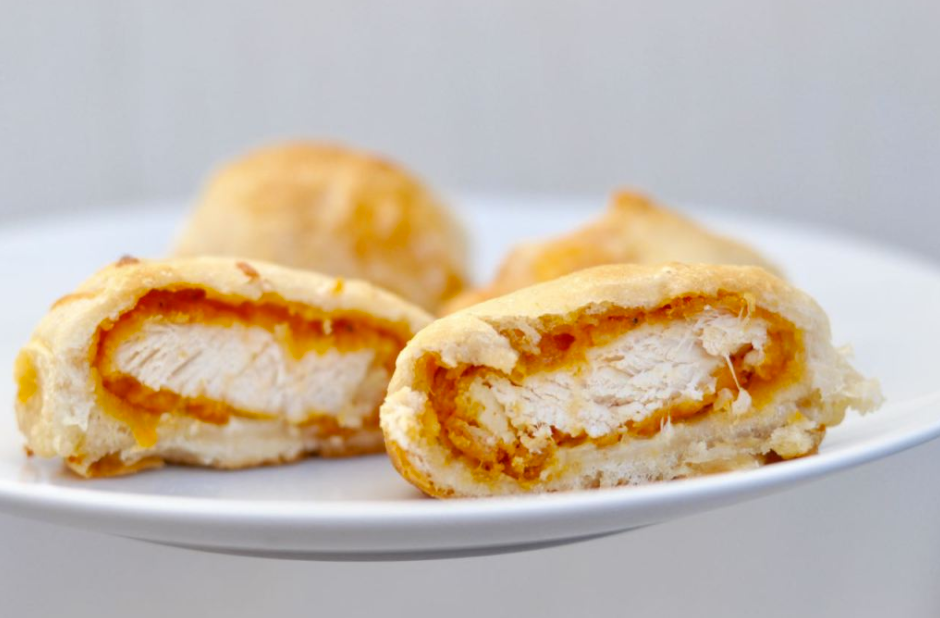 Buffalo Chicken Pizza Bites
Prep Time

Cook Time

Medium Level
Recipe Description
The crowd will go wild with layers of their favorite flavors.
Summary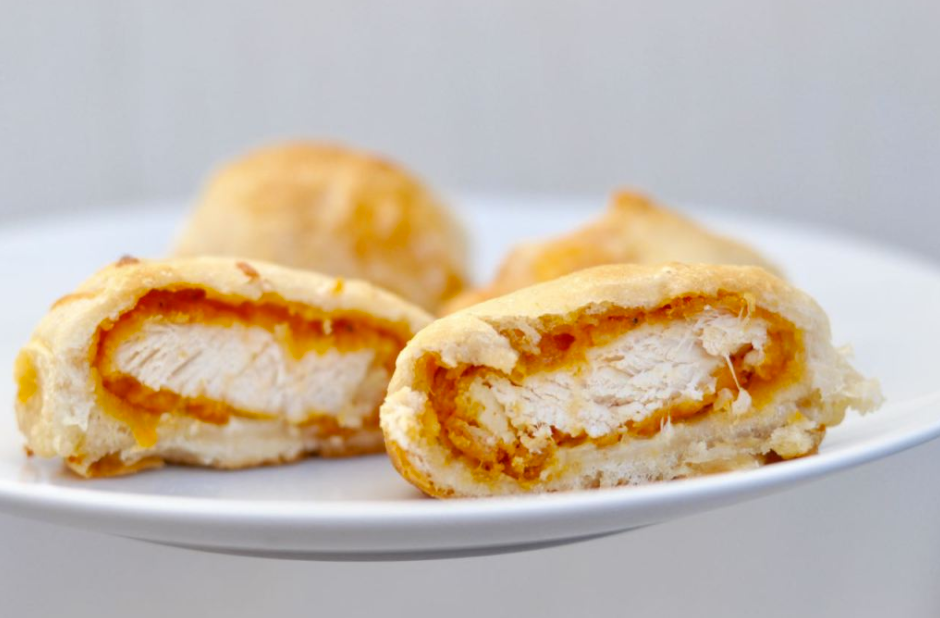 Recipe Name
Buffalo Chicken Pizza Bites
Published On
Steps
Bake Chicken Bites according to the directions on the package. Remove from the oven, then add the buffalo sauce to the chicken.
Roll out the refrigerated pizza dough so that it is even and thin. Use a pizza slicer to slice the dough into 24 rectangles. Spread some ranch dressing onto each rectangle, then add a chicken bite to the middle of each rectangle. I cut some of the larger pieces of chicken in half so that I had enough pieces and so they fit well onto the dough.
Sprinkle some mozzarella cheese onto each rectangle. Bring up the edges of the dough, then pinch them together. Turn each piece over so that the pinched part is on the bottom, then place in a greased baking dish.
Brush the melted butter over the tops of the pizza bites, then place in a 450°F oven (or whatever temperature your dough packaging says to use). Place in oven and bake until the tops are a light golden brown (or about 17 minutes). Remove from the oven and let cool a bit before you try one.