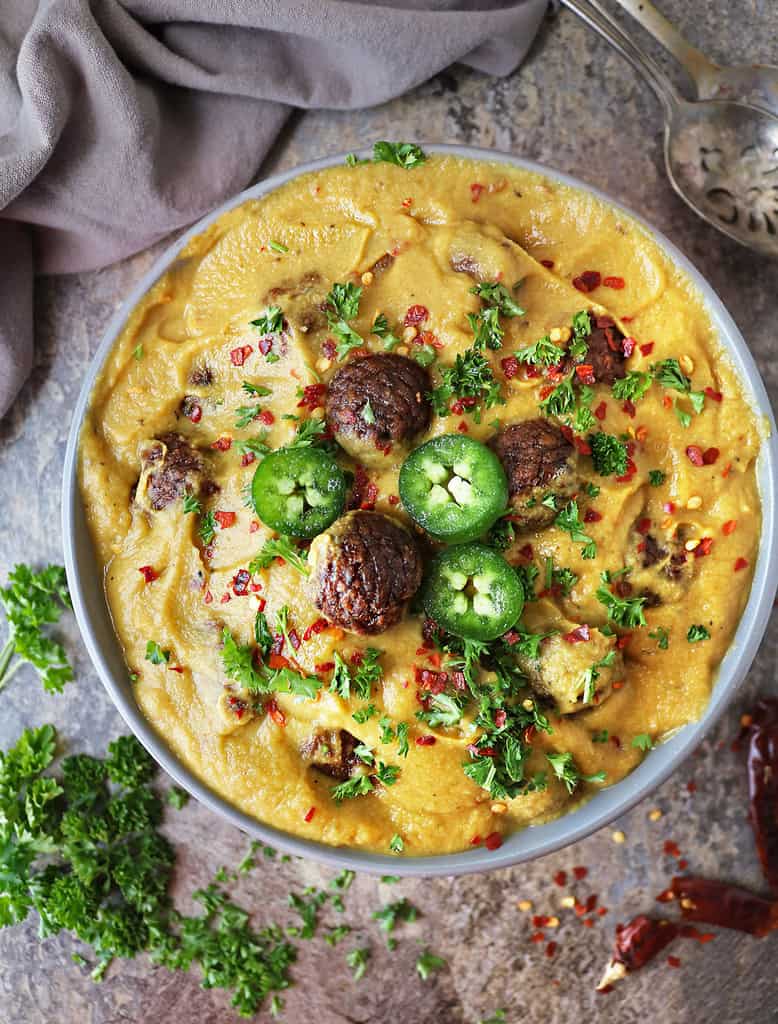 Meatless Meatballs in a Spicy Cauliflower Sauce
10 minute Prep Time

25 minute Cook Time

Medium Level
Recipe Description
Meatless Meatballs are tossed in a lusciously creamy, vegan, Spicy Cauliflower Sauce in this recipe, making this a delicious side dish with some salad or pasta or a scrumptious snack!
Summary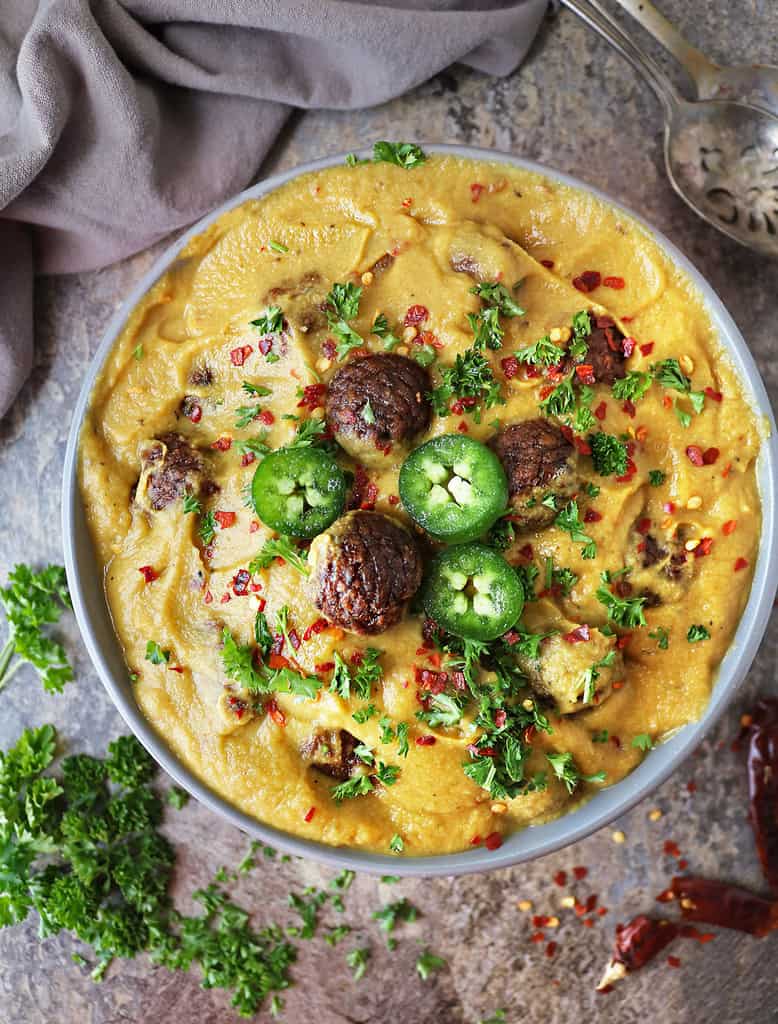 Recipe Name
Meatless Meatballs in a Spicy Cauliflower Sauce
Published On
Preparation Time
Cook Time
Total Time
Ingredients
1 package Garden Inspirations by Farm Rich Meatless Meatballs
Cooking oil spray
1 head cauliflower
1 yellow onion
5 cloves garlic
2 tsp grated fresh ginger
1 tsp coriander
1 tsp smoked paprika
1/2 tsp cumin
1/2 tsp turmeric
1 3/4 cups vegetable stock
1-2 tsp chili flakes
salt and pepper to taste
parsley to garnish
Steps
Preheat oven to 400 degrees
Clean and cut up a head of broccoli and place it on a lined baking tray. Also peel the garlic and onion, chop them roughly and add them to the baking tray with the chopped cauliflower.
Spray cauliflower, onion and ginger on tray, generously with cooking spray and place into 400 degree oven to bake for 20 minutes.
While cauliflower is baking, remove the Garden Inspirations by Farm Rich Meatless Meatballs from packaging and prepare them according to package directions.
Remove cauliflower/onion/garlic from oven and add to a blender along with the grated ginger, coriander, smoked paprika, cumin, turmeric, and vegetable stock. Blend on high until sauce is smooth and creamy.
Pour/scrape sauce into a saucepan over very low heat.
Season with salt and pepper to taste.
Stir in the chili flakes.
Add in the Garden Inspirations by Farm Rich Meatless Meatballs and stir well.
Serve garnished with chopped parsley.