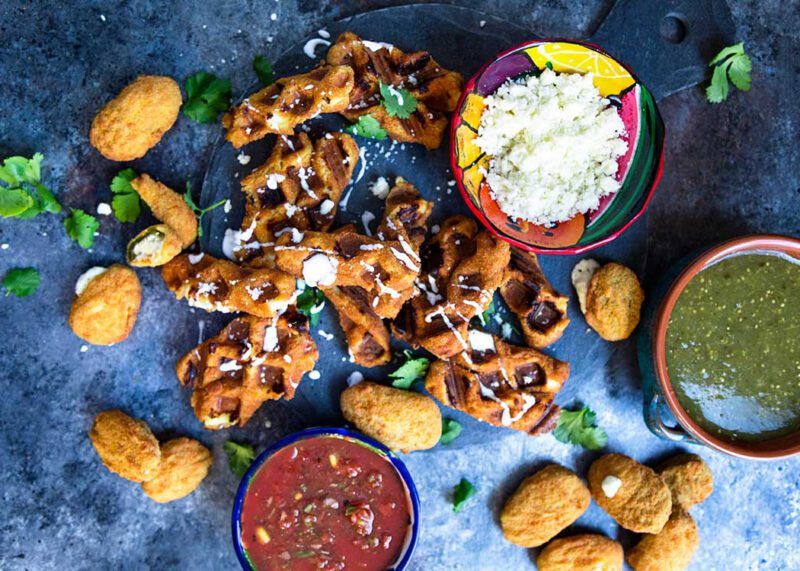 Wafflized Mozzarella Sticks
5 mins Prep Time

4 mins Cook Time

Medium Level
Recipe Description
After a press in the waffle iron these crunchy, cheesy Mozzarella Sticks have more edges, more crunchy, cooked cheese and are perfect for dunking!
Summary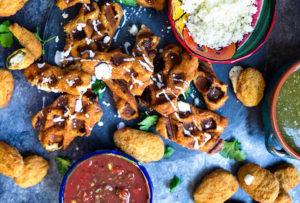 Recipe Name
Wafflized Mozzarella Sticks
Author Name
Published On
Preparation Time
Cook Time
Total Time
Steps
Allow Mozzarella Sticks to sit at room temperature for 15 minutes.
Spray waffle iron with cooking spray and arrange 6-8 Mozzarella Sticks on iron. Close lid and press down firmly. Cook per waffle maker instructions (See Note 1). Repeat with remaining Mozzarella Sticks.
Serve on a platter with a drizzle of Mexican Crema or sour cream, crumbled cotija cheese (See note 2, below) and a variety of your favorite salsas to dip.
Recipe Notes:
Mine cooked them to a crispy golden at about 4 minutes; yours may vary. Just be mindful and be sure not to burn them.
Cotija cheese is a white crumbling cheese, similar to a feta, (which can serve as a substitute).