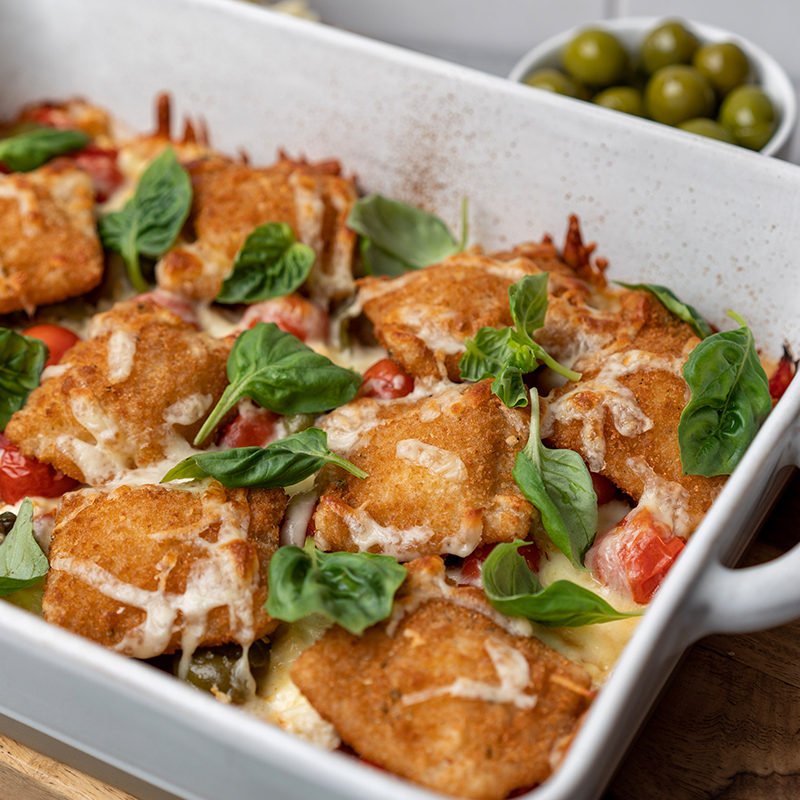 Toasted Ravioli with Baked Feta
8 Minutes Prep Time

24 Minutes Cook Time

Easy Level
Recipe Description
Combine briny olives, bright tomatoes, rich feta, and fresh basil with our savory Toasted Ravioli to create this one-dish masterpiece that's easy to make and even easier to love.
Summary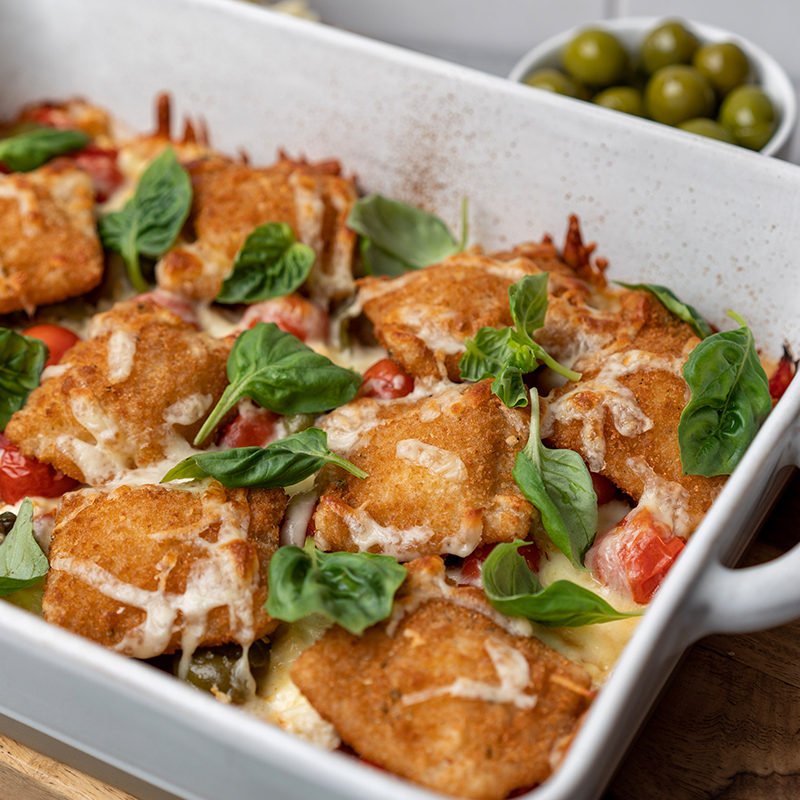 Recipe Name
Toasted Ravioli with Baked Feta
Author Name
Published On
Preparation Time
Cook Time
Ingredients
2 TBSP olive oil, divided




1 (14.5-ounce) can diced tomatoes, drained




1 (8-ounce) block feta cheese




1 pound cherry tomatoes




3 peeled garlic cloves




1/4 cup pitted olives*




1/4 tsp red pepper flakes




1/4 tsp kosher salt




1 cup shredded mozzarella



1 (20-ounce) package Farm Rich Toasted Ravioli, frozen

Fresh basil to garnish
Steps
Preheat oven to 425°F.

Drizzle 1 tablespoon olive oil into bottom of a 2 quart-baking dish. Spread canned diced tomatoes over bottom of baking dish. Sprinkle feta, cherry tomatoes, garlic, and olives over the diced tomatoes. Drizzle with remaining 1 tablespoon olive oil. Season with red pepper flakes and salt. Bake for 12 minutes.

Remove from oven, cover with frozen Toasted Ravioli, and evenly sprinkle the top with shredded mozzarella. Bake for an additional 12 minutes.
Remove from oven and garnish with fresh basil.
*We used Castelvetrano olives. Substitute with your favorite olive, as desired.