5 Quick and Easy 30-Minute Dinner Recipes
Five weeknights could mean five grueling nights of meal prep or five guilty trips through the drive thru or delivery, but it doesn't have to be that way. Here are five quick and easy dinner recipes you can have on the table in under 30 minutes. Farm Rich has the best frozen snacks that double as quick meals or part of your appetizers-for-dinner menu!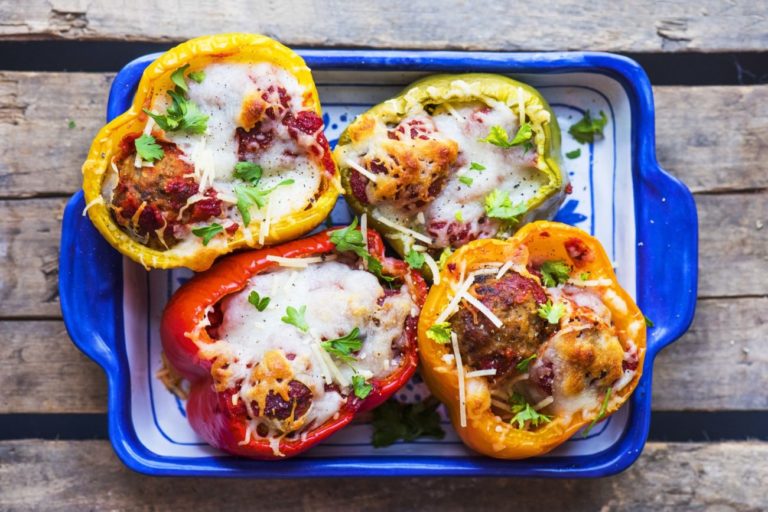 Here's a curveball for stuffed peppers: add meatballs. Our friends at BuzzFeed came up with this twist on a classic recipe as part of their "11 Mouthwatering Meatball Recipes That Don't Involve Spaghetti" post to break out of your dinner rut. Fill halved peppers with Farm Rich Meatballs, shredded cheese, and bake. Consider the dinner rut broken.
---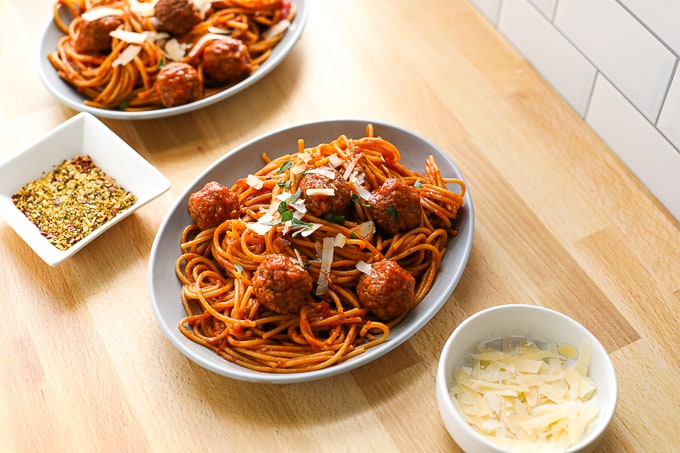 This one-pot recipe is made with whole wheat pasta and meatless "meatballs" for a vegetarian main dish that is loaded with flavor and packed with protein.
---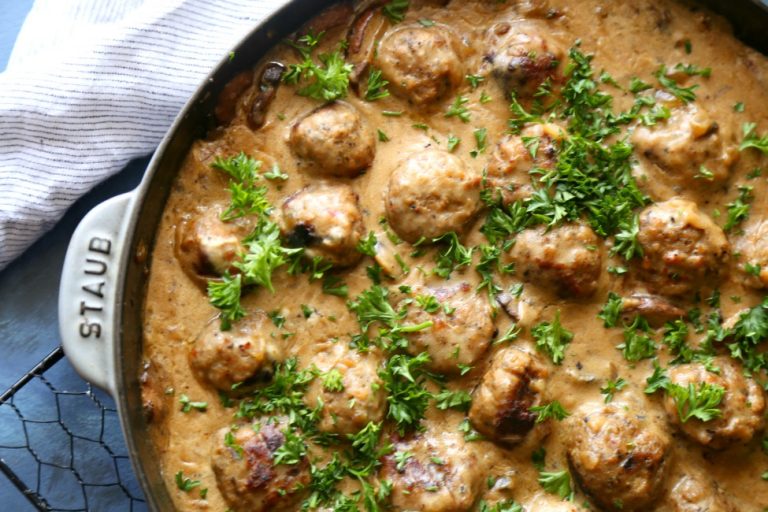 This Easy Meatball Stroganoff is a quick and simple weeknight meal full of flavor and ready for leftovers. Fresh mushrooms and egg noodles make this a rich, tasty dinner that takes just a few minutes of prep time. Find the full recipe here.
---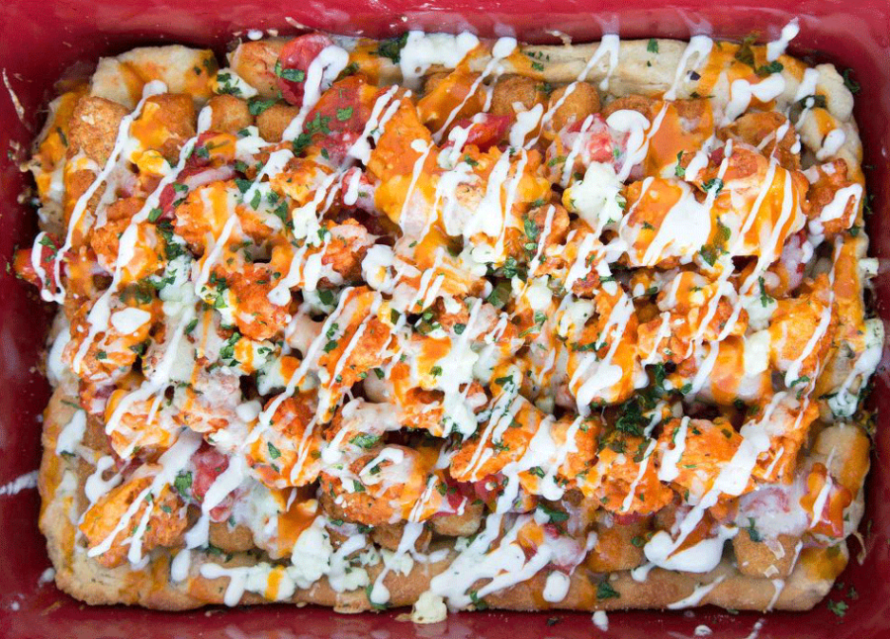 Another night, another pizza? Not tonight! With some premade dough and Farm Rich favorites, this DIY buffalo chicken pizza is ready before pizza delivery even hits the road! This doorbell buzzer beater uses Farm Rich Buffalo Chicken Bites, which even come with buffalo sauce. Drizzle on ranch and/or blue cheese – your choice – and you're done!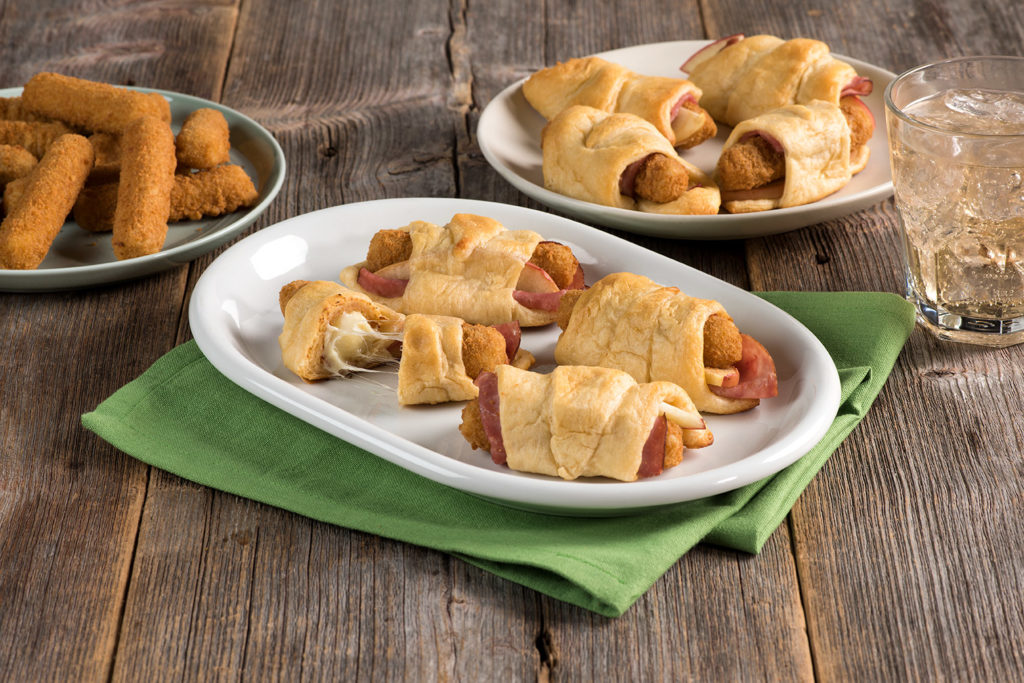 Love an easy apple turnover? How about ham and cheese turnovers? Ever combined the two? Mmmm… now is your chance with this simple hack: add Farm Rich Mozzarella Sticks. Sweet and so delicious, serve as an appetizer or as part of your appetizers-for-dinner menu.