EPIC EATS FOR THE BIG GAME
ST. SIMONS ISLAND, Ga. (Feb. 2, 2023) – Make your Big Game food spread EPIC by creating quick twists on classic snacks that pack in the flavor. The nibbles and bites your family or crowd enjoys during the big day are all part of the fun – and everyone knows great food is just as important as a suspenseful ballgame when it comes to that special Sunday.
New flavors and hand-held or snackable options of meals are fun ways to liven up any gathering. And with a few simple pantry, fridge and freezer staples, plus inventive ways of serving, you'll be able to create a truly epic spread!
1. The Kickoff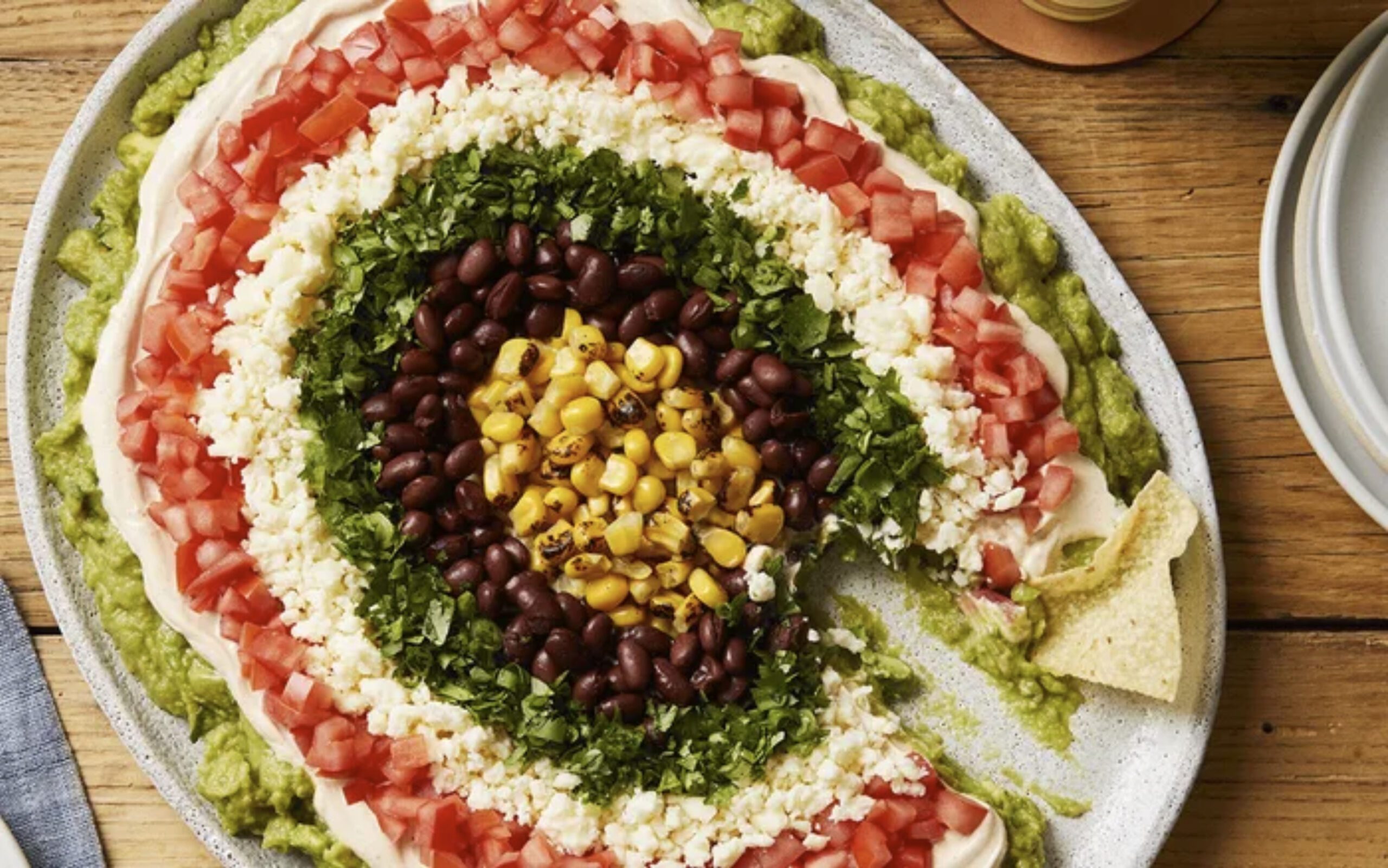 Guacamole is always a hit in anyone's playbook. And this Loaded Guacamole Dip recipe, featured in the new cookbook Delicious Gatherings by Tara Teaspoon, is fast becoming a gameday classic. "'Load' the dip however you wish on your platter or layer it in a glass dish," Tara suggests. And for a smaller gathering, just halve the recipe and use a smaller platter.
2. Snack Boards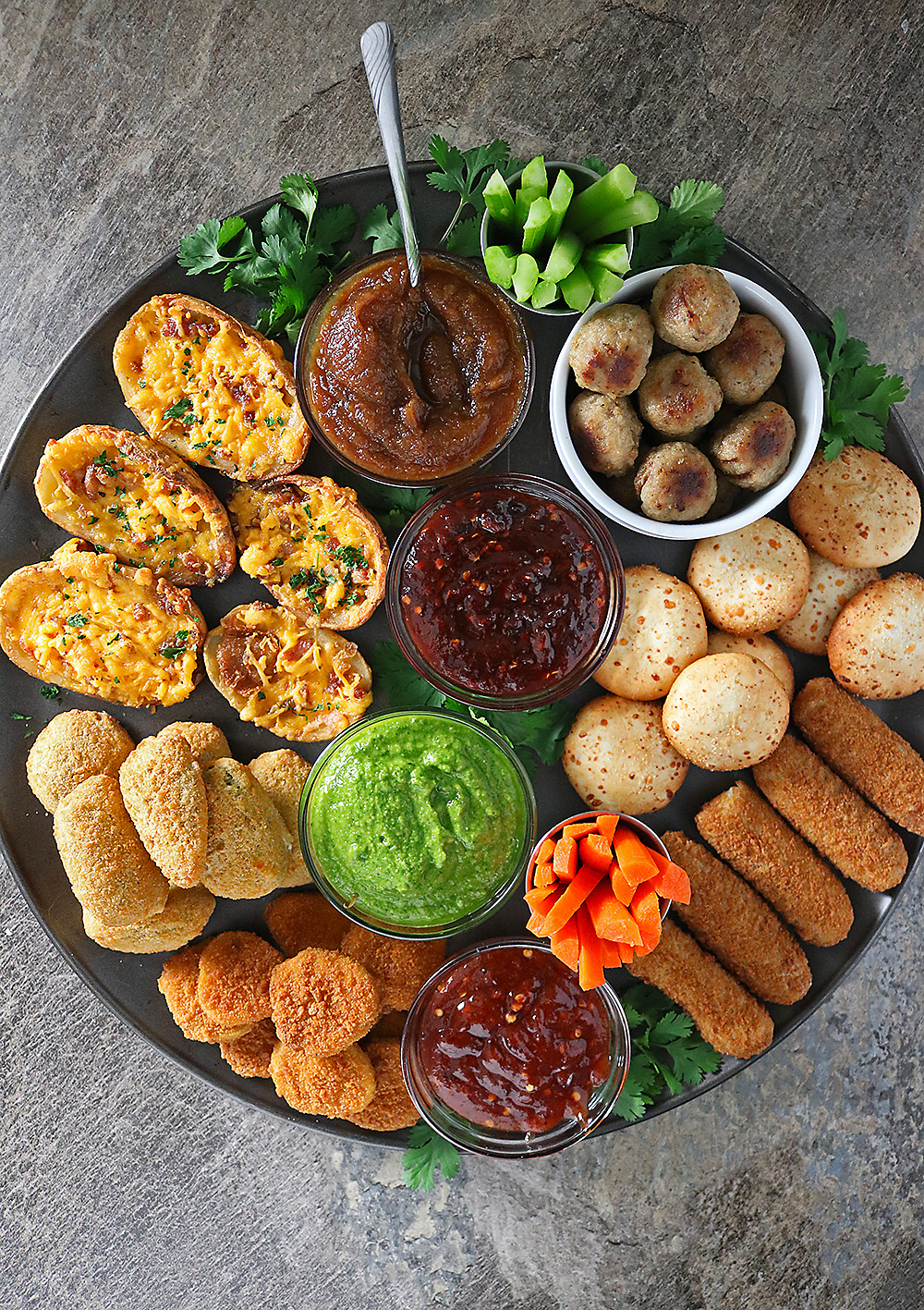 Epic snack boards are all the rage and there's literally no end to your creativity here. Try mixing an array of hot snacks with a variety of fresh veggies and prepared dips, like this one from Reluctant Entertainer. For a more spiced-up version, check out another board idea from Savory Spin.
3. Hand-Helds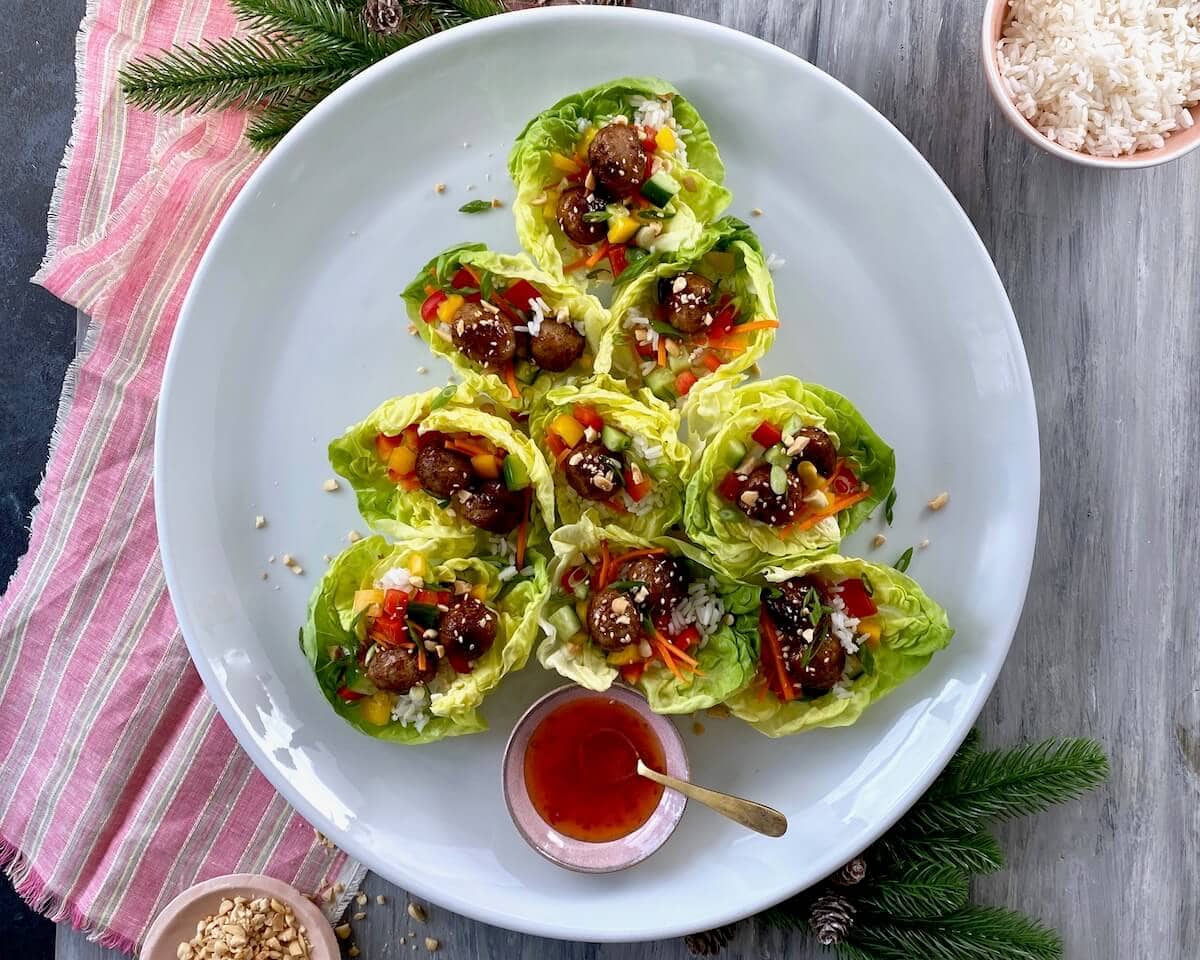 Tara loves Asian lettuce wraps for parties too. "These handheld snacks are always a hit. My pantry staple suggestion is to keep Sweet Chili Sauce on hand for dipping — it's a crowd pleaser. And to make dainty wraps more hearty for game day I use Farm Rich Meatballs in place of minced chicken. The flavor is fantastic, and it's an easy twist on a classic." Find the recipe at TaraTeaspoon.com.
4. Taco Touchdown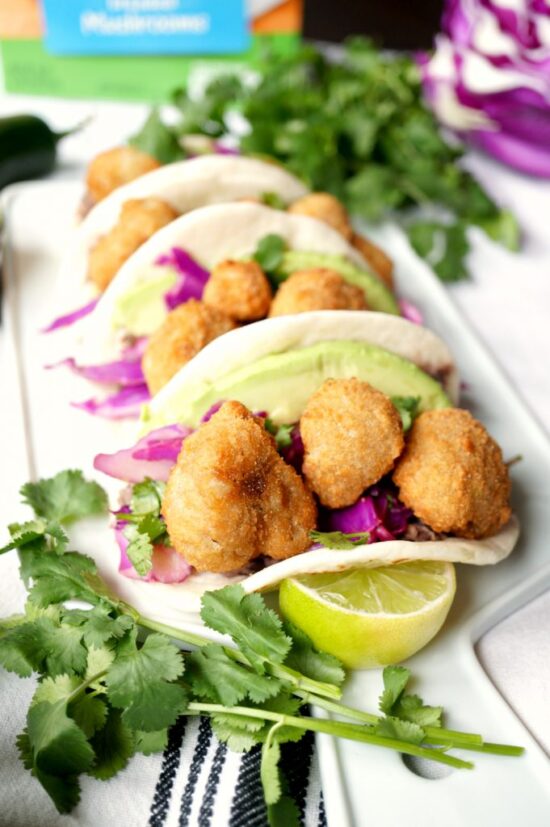 Another great hand-held option is a mini taco bar, complete with meat and veggie options. These Mushroom Street Tacos from The Baking Fairy are delicious as is, but can also be dressed up with smashed black beans and avocado to add a bit of creamy richness, plus adding some cabbage-cilantro slaw will round out the taste.
5. Small Bites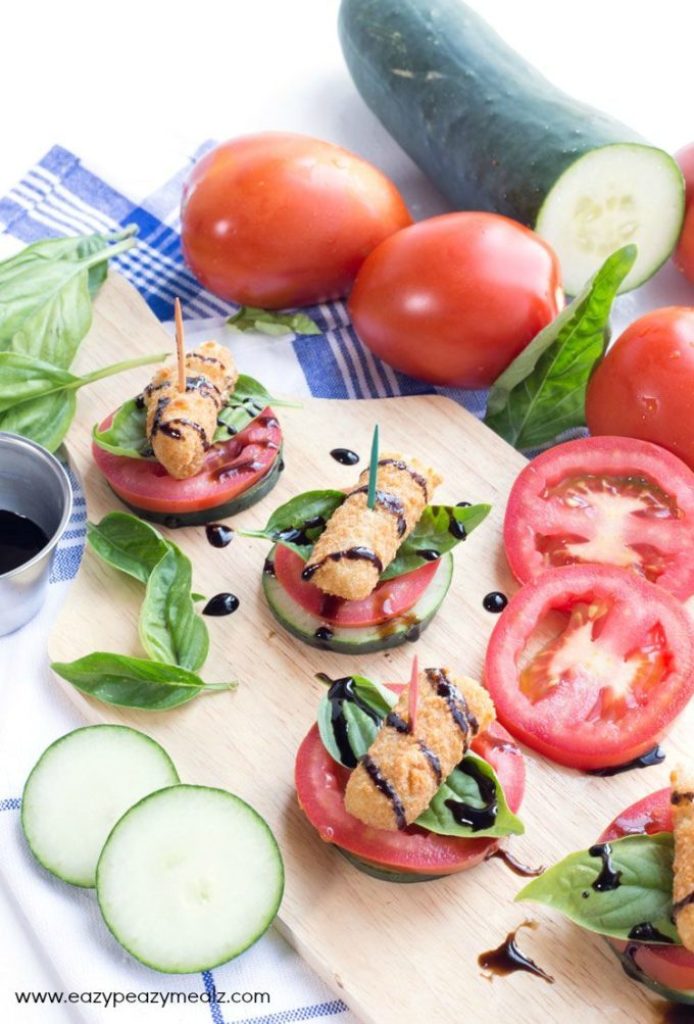 Mozzarella Caprese Bites, featuring Farm Rich's popular Mozzarella Sticks, get dressed up with cucumbers, Roma tomatoes, fresh basil and a drizzle of tangy balsamic glaze. These bites would also be perfect for a snack board.
6. Zesty Dips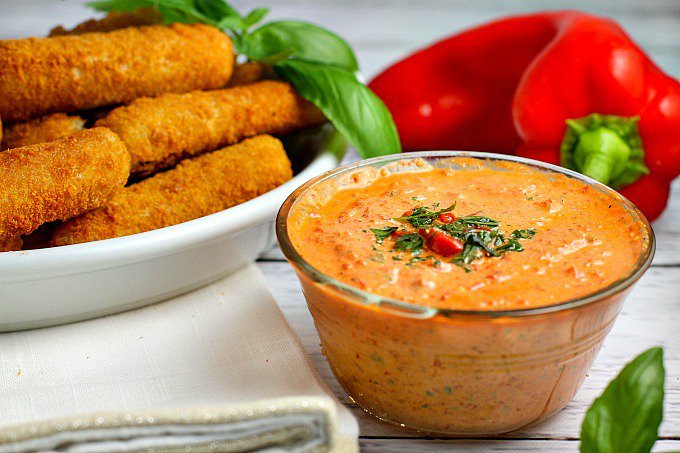 Whether it's for a charcuterie board, fresh-cut veggies or crackers, be sure to feature at least a couple of your favorite dips. This zesty Roasted Red Pepper Dip from A Dish of Daily Life is versatile, healthy and packed with fresh flavor — and goes great with a wide array of foods.
7. Get a Little Crazy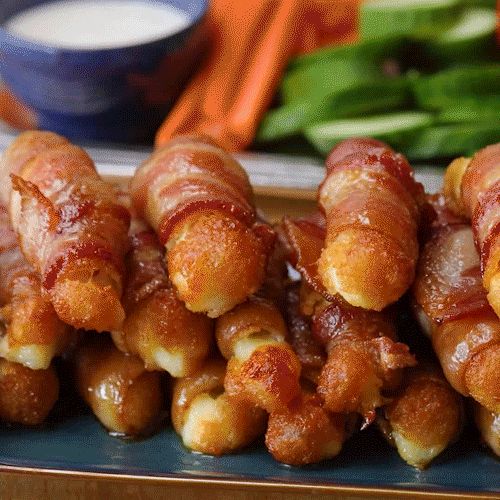 Bacon makes everything better, right? Try a crazy delicious pairing: Sweet and Spicy Bacon Wrapped Mozzarella Sticks. Just wrap each Mozz Stick with a piece of bacon and bake at 400°F for 15-20 min. Whisk together pineapple juice and cayenne pepper and cook mixture on the stovetop until it comes to a boil. Using a basting brush, spread the pineapple/cayenne mixture on each stick to taste. Truly epic!
8. Big Plays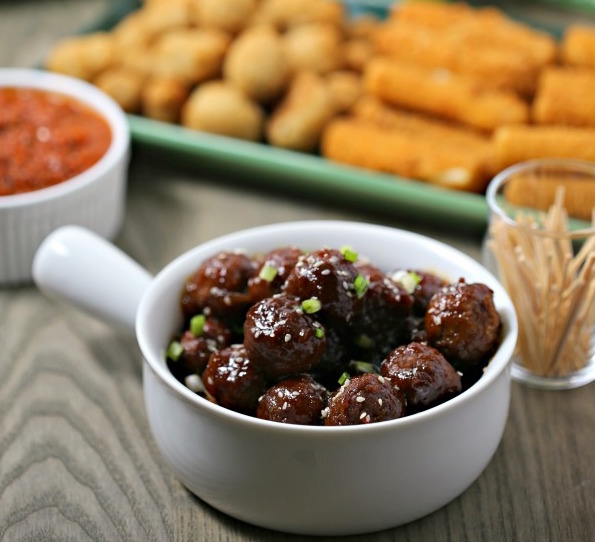 Every gameday spread needs a key play and these Slow Cooker Hawaiian Meatballs from Cooking in Stilettos will do the trick. Featuring a tangy pineapple Hawaiian sauce, you can grab precooked meatballs from the freezer and give yourself time to get ready for your gathering by letting them simmer in the slow cooker.
9. More Meatballs, Please!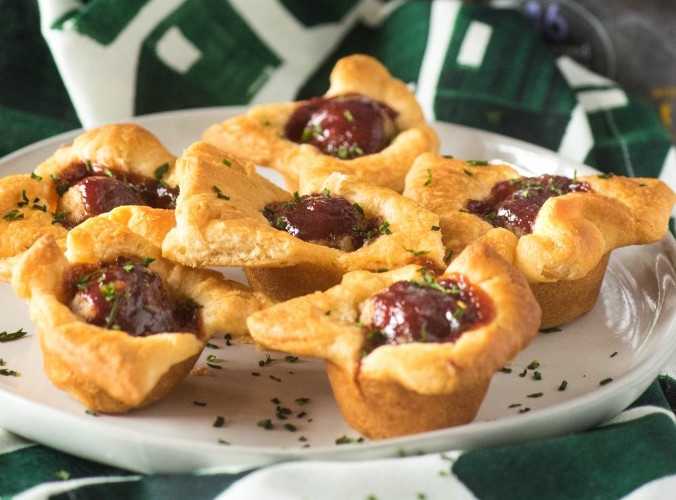 Most folks might expect pigs in a blanket (nothing wrong with those!) but put a spin on the idea with these tiny, tasty Meatball Cups from GoGoGo Gourmet. Bake frozen meatballs in crescent roll dough in mini muffin cups. The result is a hearty hand-held bite you can drizzle with sauce so there's no dip bowl needed!
10. The Extra Point – Buffalo Bite Sliders
Sliders are so versatile and fun and you can whip up these Buffalo Chicken Bite Sliders "super" fast. Just grab Buffalo Style Boneless Chicken Bites at your local grocer. Cook according to instructions, nestle them in soft potato rolls and douse more sauce on top for that extra kick. They'll be gone before halftime!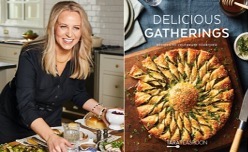 For all these ideas and more, visit FarmRich.com and check out all of Tara's delicious recipes at TaraTeaspoon.com.