Our Top 10 Cheese Recipes
There is nothing more delicious than cheese.
Cheese is one of the most incredibly delicious, versatile, and storied foods in the world. And we're sorry, but that's not up for debate.
Cheese is a staple ingredient that works with breakfast, lunch, dinner, and dessert. By some estimates, there are over 1,800 types of cheese in the world. We pulled our top 10 favorite cheese-fueled Farm Rich recipes to get you inspired in the kitchen.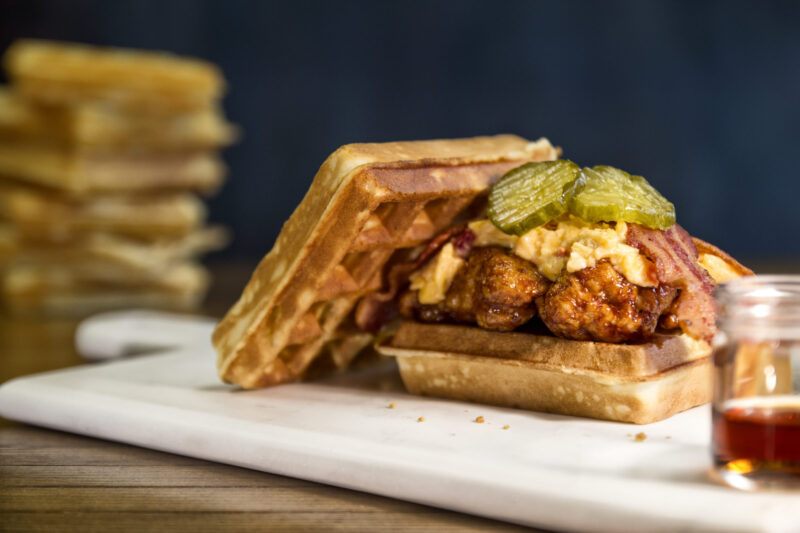 More of an assembly than a recipe, this is the perfect shortcut to a delicious Southern sandwich. Chicken & Waffles with Pimento Cheese gives you a sweet, spicy, crunchy bite using BBQ Boneless Chicken Bites. Dip it in real maple syrup and butter for breakfast or pair it with a fruit salad for lunch.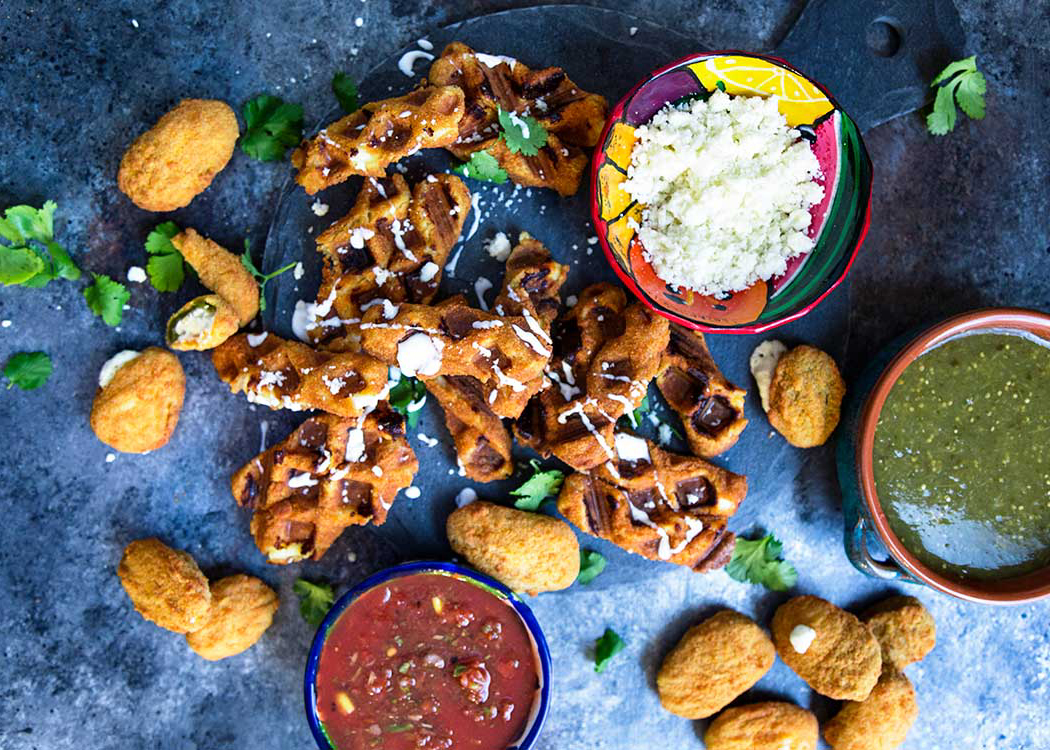 After a press in the waffle iron, these crunchy, cheesy Mozzarella Sticks have more edge, more crunch, and are perfect for dunking or sliding into a sandwich. If you want to mix it up, try pesto, jalapeño ranch, or Thai sweet chili sauce. Served here with salsa and cotija cheese.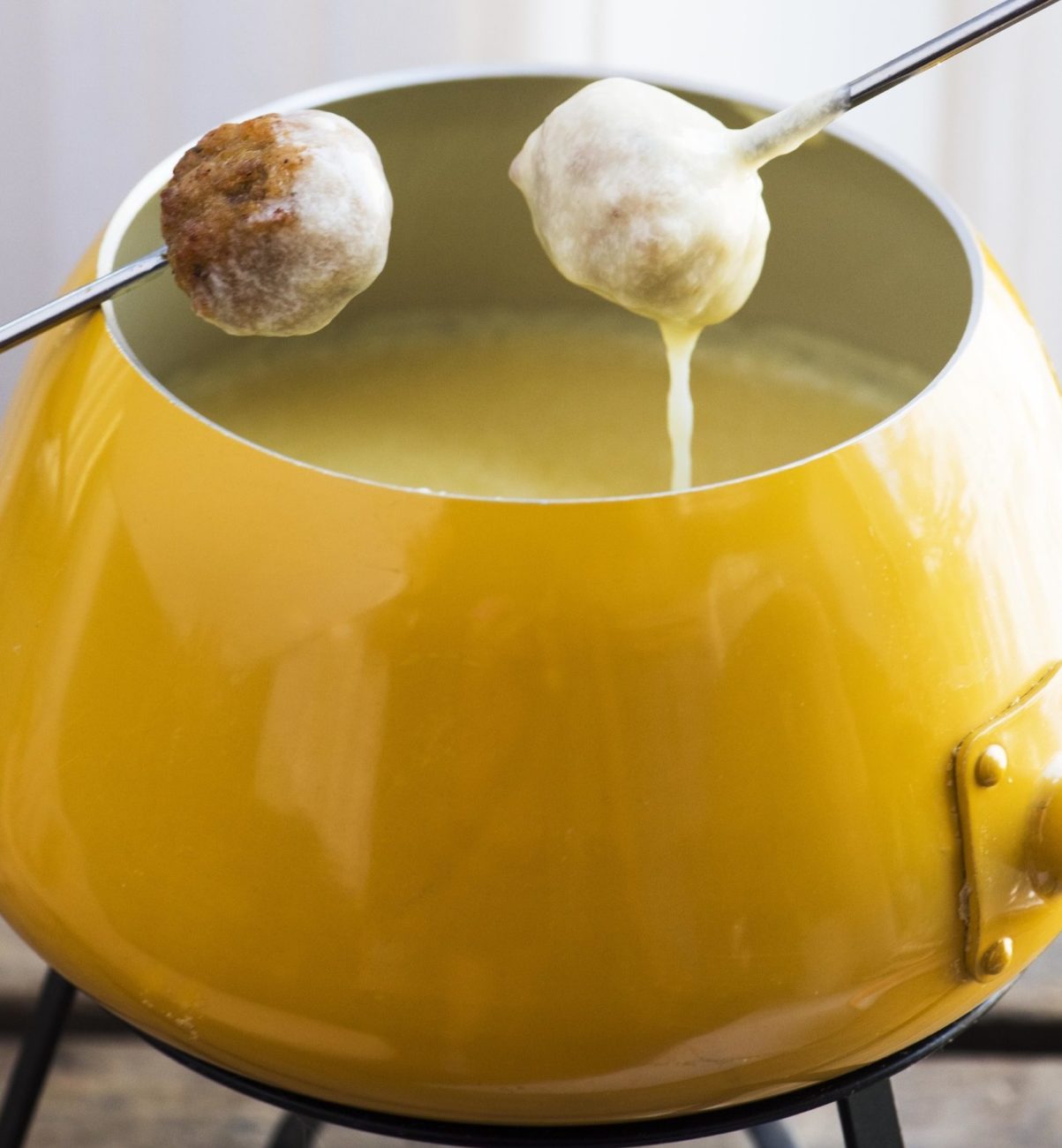 If you love fondue, this recipe is for you. If you don't know what fondue is, this recipe is also for you. A blend of aged provolone and gruyere cheese melted in a traditional fondue pot rubbed with garlic. Feeling adventurous? Add a pinch of nutmeg and splash of white wine. For a full spread, dip Farm Rich Meatballs, cooked bacon, toasted bread, apples, and your favorite vegetables. It's a delicious way to clean out just about anything you might find in the fridge.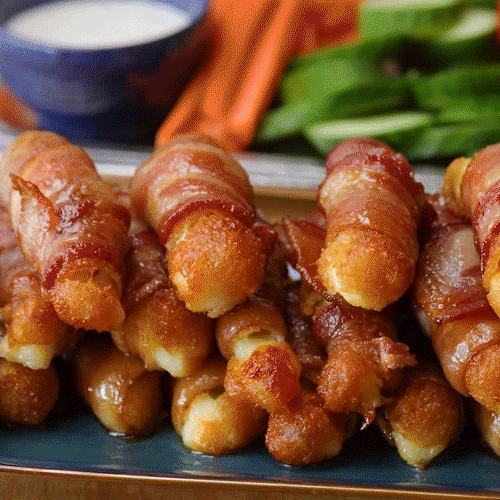 Just when we think something can't be improved, someone goes and wraps it in bacon. Genius. Pineapple juice and cayenne pepper add a sweet and spicy kick to a four-ingredient appetizer that's easy to make and easier to get addicted to.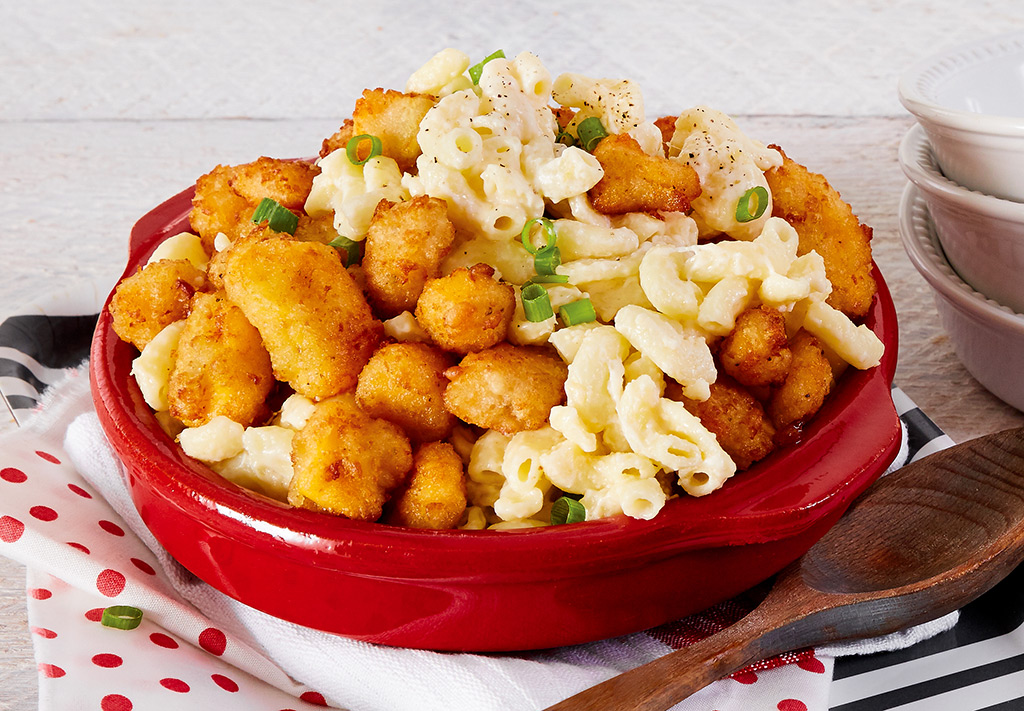 As a rule, there are no rules to what you can and cannot add to mac and cheese. So, why not start by adding lightly breaded, Wisconsin Cheddar Cheese Curds to your macaroni and cheese? Now the dish is on a whole new cheese-loving level.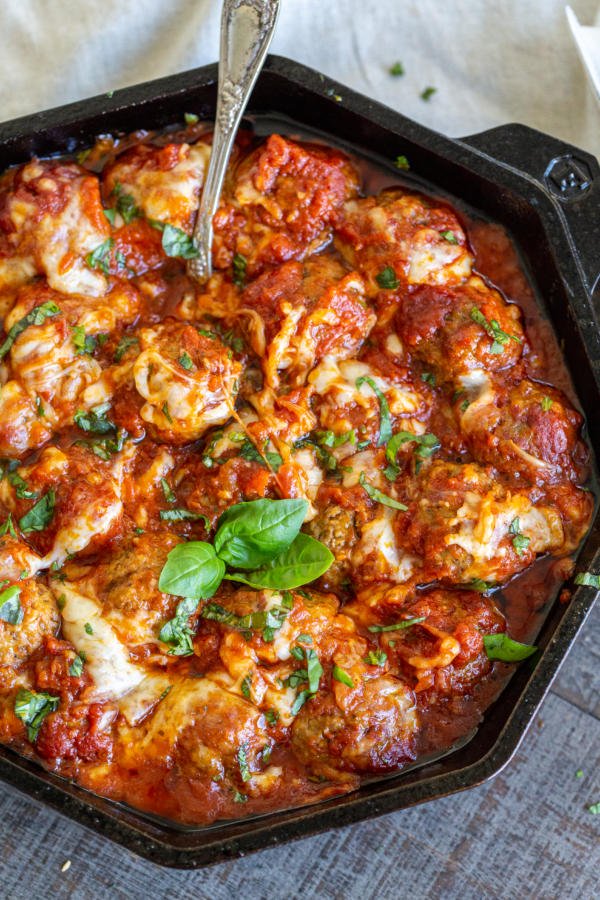 Four ingredients. 30 minutes. Simple, easy, and undeniably delicious. Oh, and don't forget mozzarella.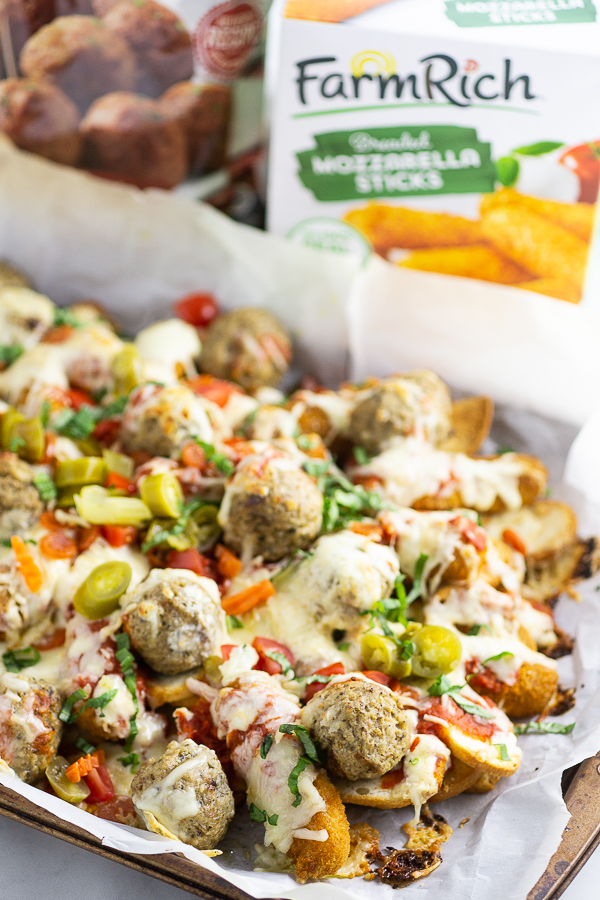 These Baked Italian Nachos are a glorious spin on classic nachos. They are layered baguette crisps loaded down with Mozzarella Sticks, marinara, meatballs, pepperoni, and lots of mozzarella cheese. Pop a few tomatoes and basil on top to finish them off. Buon appetito!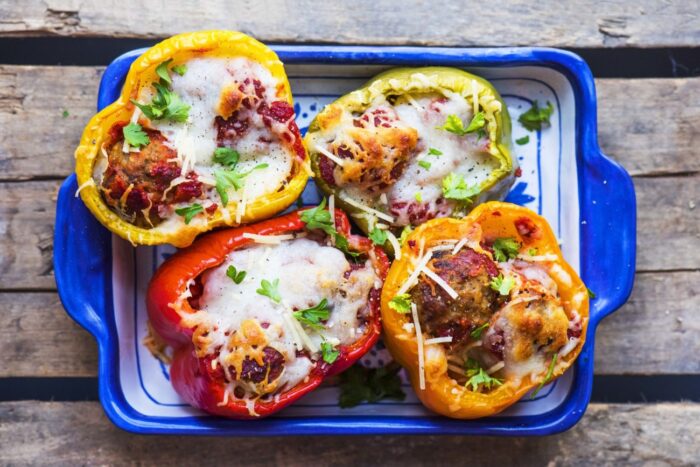 Peppers are just deliciously shaped vessels waiting to be stuffed. These Cheesy Meatball-Stuffed Peppers are filled with marinara sauce and shredded cheese for a quick, weeknight meal.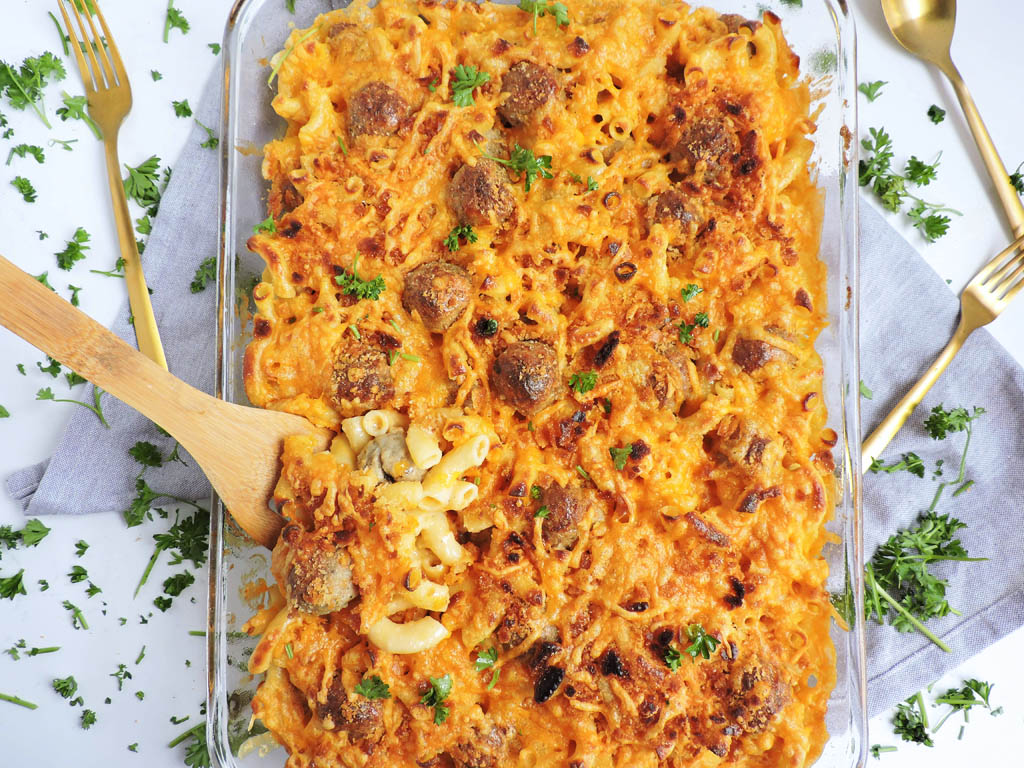 Mac & Cheese is comfort food staple. So, if you want to switch it up, we recommend adding Farm Rich Meatballs. This savory, cheesy Meatball Mac & Cheese recipe is ready to serve the entire family in just 35 minutes.
More Cheese Recipes
Want to browse even more cheese recipes? We have plenty to inspire you in our recipes section.