Easy Air Fryer Recipes
These quick and easy air fryer recipes for snacks, dinners, and desserts are sure to delight even the pickiest of eaters.
Easy Air Fryer Recipes
Air fryers bolted to the top of the must-have kitchen appliance list during 2020 because they solved some of our biggest kitchen conundrums, like how to reheat your favorite french fries. Now that almost every kitchen has one of these hot air wonders, many are left asking, "What else can I do with this thing?" Thankfully, Farm Rich is here to save the day with snacks, dinner ideas, and desserts that are quick and easy to throw together and are sure to provide that crispy air fryer deliciousness. These easy air fryer recipes will amaze and delight even the pickiest of eaters.
Air Fryer Snacks
Toasted Ravioli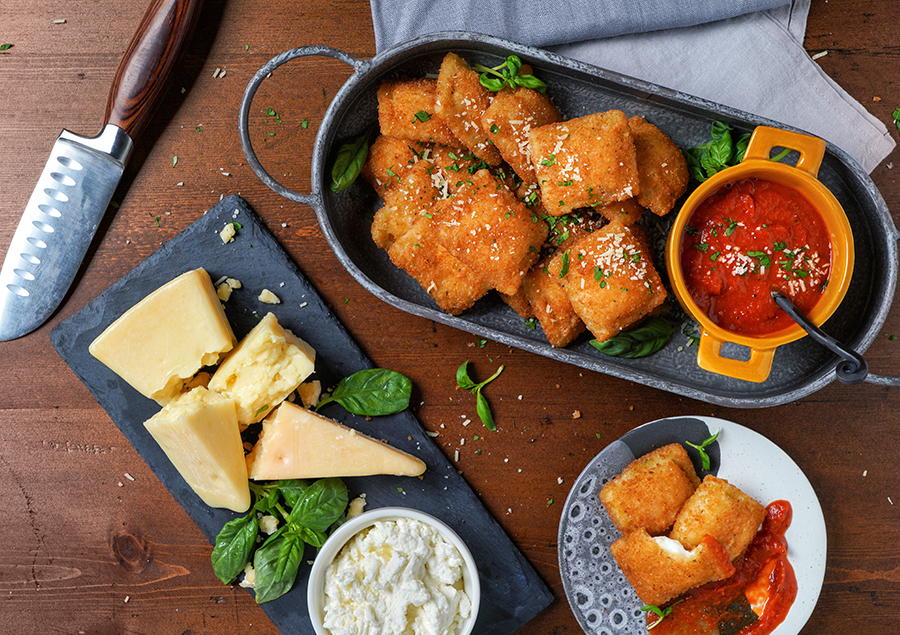 One of the best new recipes is actually a tried-and-true classic, just made up in the air fryer. If you haven't tried toasted ravioli, you are missing out! Instead of using your oven, try throwing them into your air fryer. The directions are even more straightforward than the conventional way of making these tasty treats. Preheat the air fryer to 390°F, then arrange the ravioli in the basket. Ensure they are in a single layer so that each piece is air fried to perfection. Then cook for 6 minutes. Talk about an easy after-school snack!
Mozzarella Sticks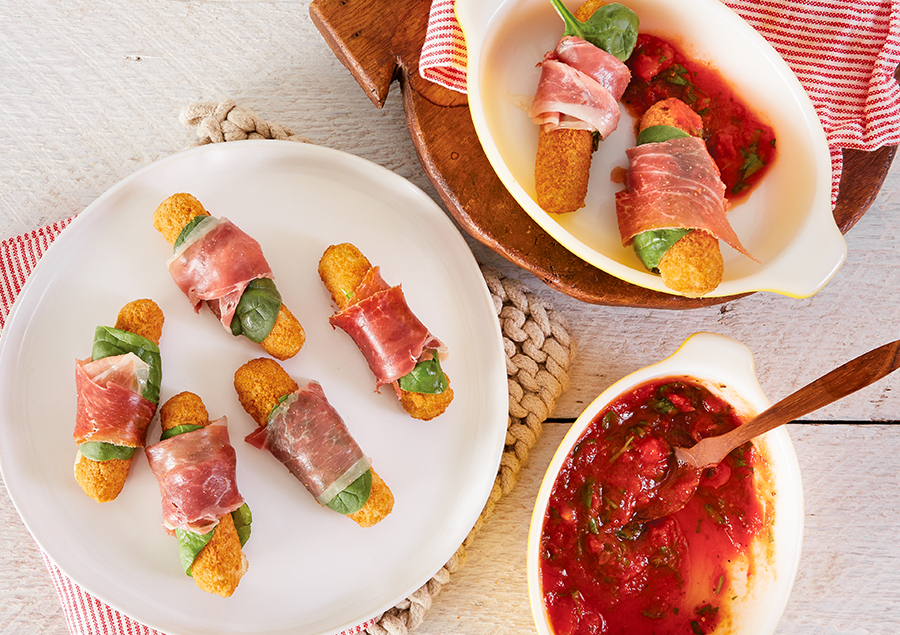 Looking to bring an appetizer that your aunt's chipotle dip won't overshadow? We've got you! Try these Prosciutto-Wrapped Mozzarella Sticks for a fusion of cheesy basil goodness. The balsamic glaze adds a tangy sweetness to Farm Rich Mozzarella Sticks that are ready in just 6 minutes thanks to your favorite air fryer. For those needing a plant-based alternative, swap the breaded mozzarella sticks for Farm Rich Plant-Based Mozzarella Sticks.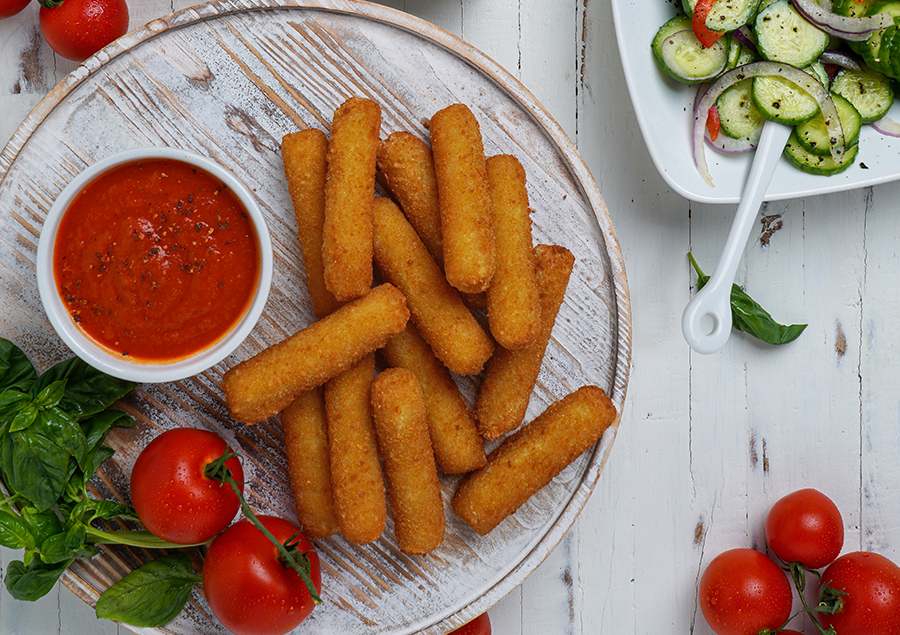 Jalapeño Peppers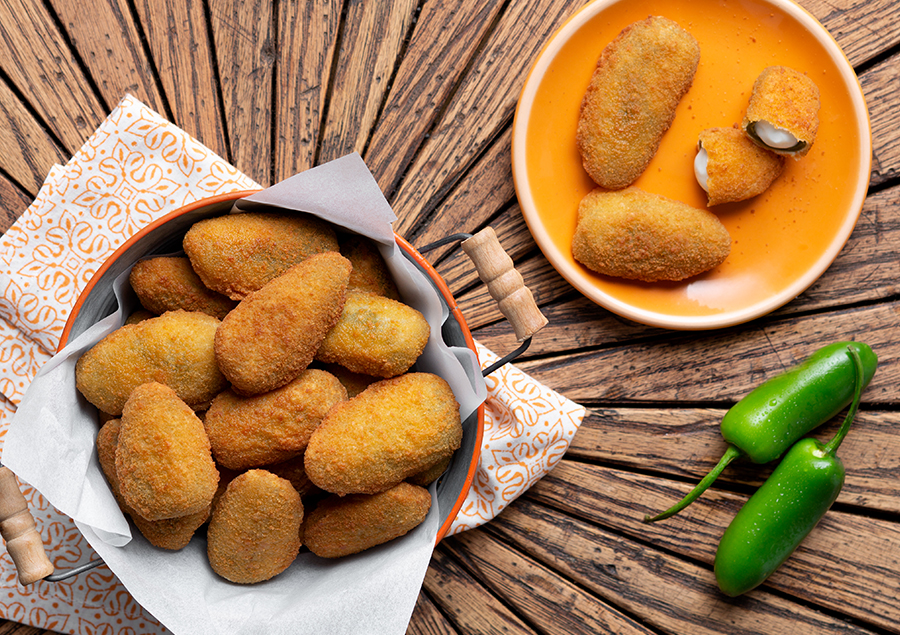 Who can say no to a perfectly balanced jalapeño pepper? Pretty much no one. But sometimes, the conventional way of cooking these little gems leaves much to be desired. Push the large metal baking trays aside because we have a better way of doing things! Throw these jalapeño peppers in an air fryer preheated to 390°F for just 8 minutes, and you'll see why these suckers are a cult favorite.
Air Fryer Dinners
Air Fryer Caprese Stuffed Chicken Breast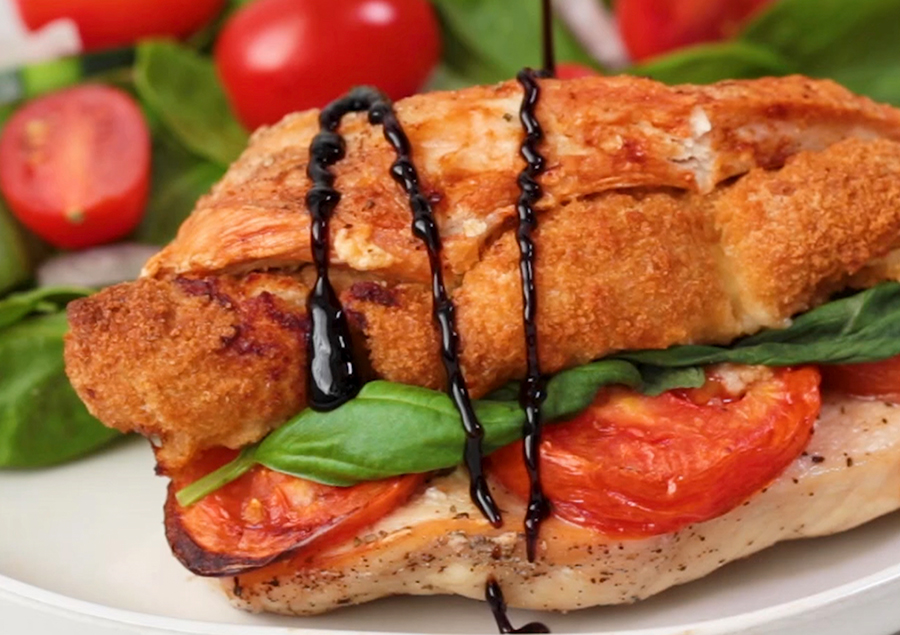 With all the flair of an Italian vacation, this Caprese Stuffed Chicken will delight your guests and make them wonder if you've been taking cooking classes on the Amalfi Coast. The center point of this dish has to be the succulent air fryer chicken breasts cooked to perfection in only 20 minutes. Farm Rich Mozzarella Sticks come together with tomatoes, basil, and a balsamic glaze to take your tastebuds on a tour of the Italian countryside. And to think you didn't even need to dust off your passport!
Swedish Style Meatballs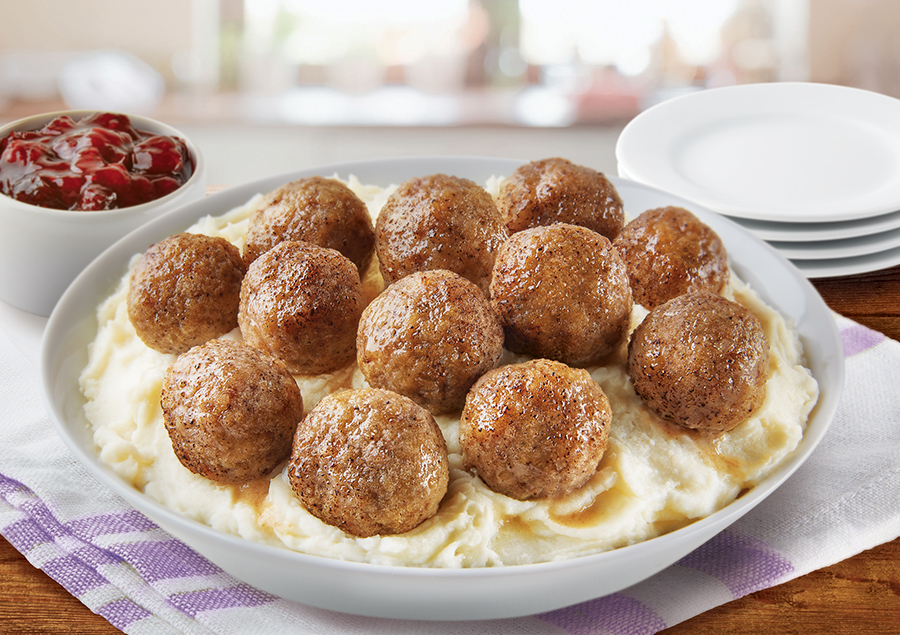 Nothing says comfort food quite like Swedish meatballs and creamy mashed potatoes, but it can be a real hassle making this dish from scratch. Skip the hours of prep and go straight to the delicious flavor of ground beef, pork, and allspice with this clever weeknight meal! To give this dish an authentic Swedish touch, consider adding a spoonful of lingonberry jam, a traditional accompaniment. The sweet and tangy flavor of the jam pairs perfectly with the rich and savory flavors of the meatballs and gravy.
Pomegranate Glazed Meatballs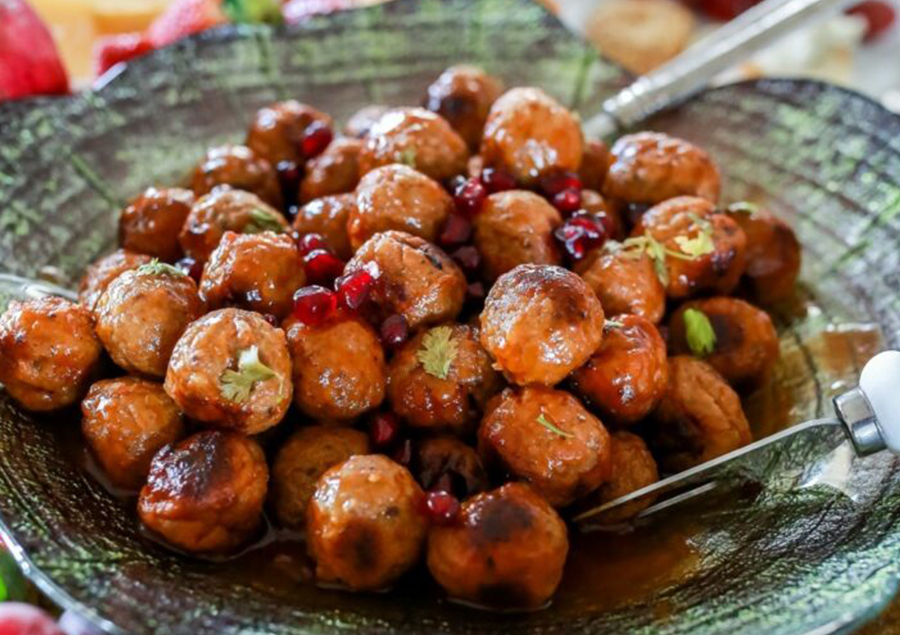 Looking for a main course that will add some sweetness to your summertime festivities but still be something the kids will love? Give these pomegranate glazed meatballs a try. Quickly whipped up in your air fryer, these little bites pop with pomegranate flavor and add a refreshing take on an all-time classic. For those looking to add a little spice to their life, throw in as much (or as little) red pepper flakes as you like.
Air Fryer Desserts
French Toast Stick Pops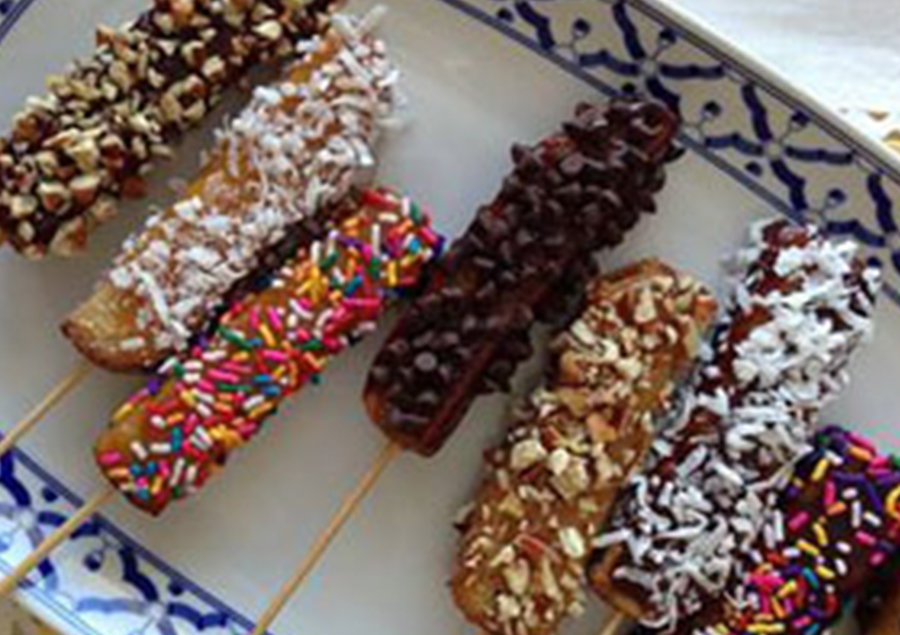 Wishing your French toast had a little extra crunch? Give these French Toast Stick Pops a shot! Totally customizable, these fun desserts are the life of the party and perfect for kids' sleepovers. Make sure you have your favorite chocolate sauce on hand for these treats. A little drizzle of caramel sauce also helps toppings like toasted coconut and mini chocolate chips stick. Just as fun to make as they are to eat, these French toast sticks will bring out everyone's inner kid.
Bananas Foster Sticks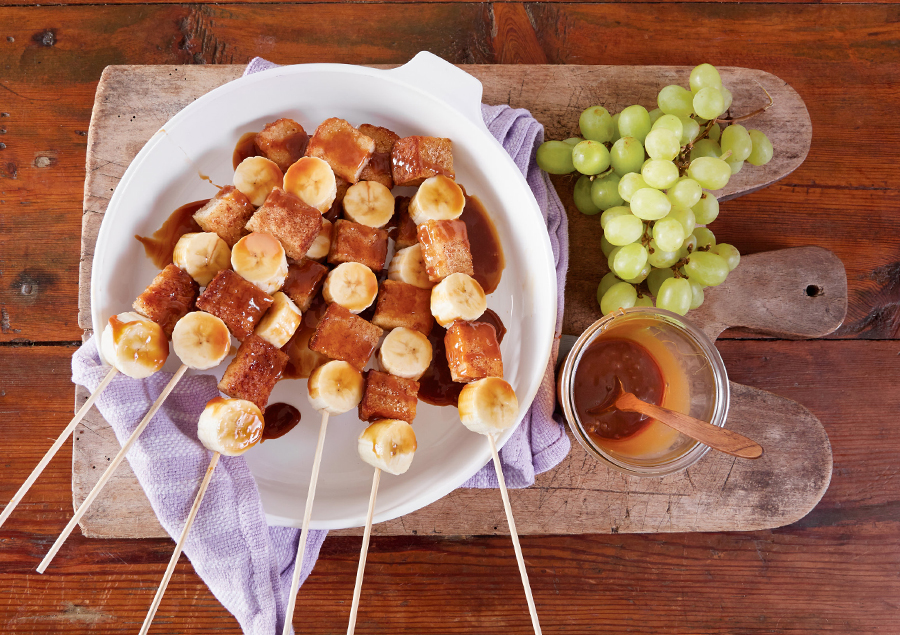 Bananas Foster is a classic dessert that has its origins in New Orleans. Traditionally made by sauteing ripe bananas in butter, brown sugar, and cinnamon, this recipe is easily recreated with the help of an air fryer. Fry up some Farm Rich French Toast Sticks and chop up ripe bananas. Don't forget to warm up your favorite caramel sauce so that drizzling is a breeze. An extra pinch of cinnamon rounds out this all-time favorite dessert and will leave your guests asking for seconds.
More Air Fryer Recipes 
We have several delicious air fryer recipes on our site, and we're adding more each day. Sign up for our emails below to get them delivered directly to your inbox!