The Best Sleepover Foods of 2023
Sleepover food that's both easy to make and delicious? Look no further. Snacks, dinners, desserts, and breakfasts for any sleepover.
The requirements for an epic sleepover are simple: good friends, binge-worthy movies, and platefuls of snacks! With summer around the corner and sleepover season in full swing, it's time to discover new recipes that will have your crew cheering for seconds. Food has the power to set the tone for any event, so choosing dishes that pair well with your favorite sleepover activities is crucial.
Some key factors for sleepover success are dishes that are just as easy to prepare as they are tasty. Who wants to waste time in the kitchen when your favorite movie is on?
Remember that breakfast is also a vital part of any sleepover, but don't worry; we've got you covered there, too.
Sleepover Snacks
When your sleepover crew rolls in, you want snacks on hand to satisfy the crowd. Start the evening with delicious finger foods such as Farm Rich Mozzarella Sticks, Cheesy Buffalo Chicken Bites, and veggie trays. Pair these with Homemade Buttermilk Ranch Dip, a staple in any host's kitchen and the perfect addition to your snacks.
Easy Sleepover Dinners
Meatball Pizza Sliders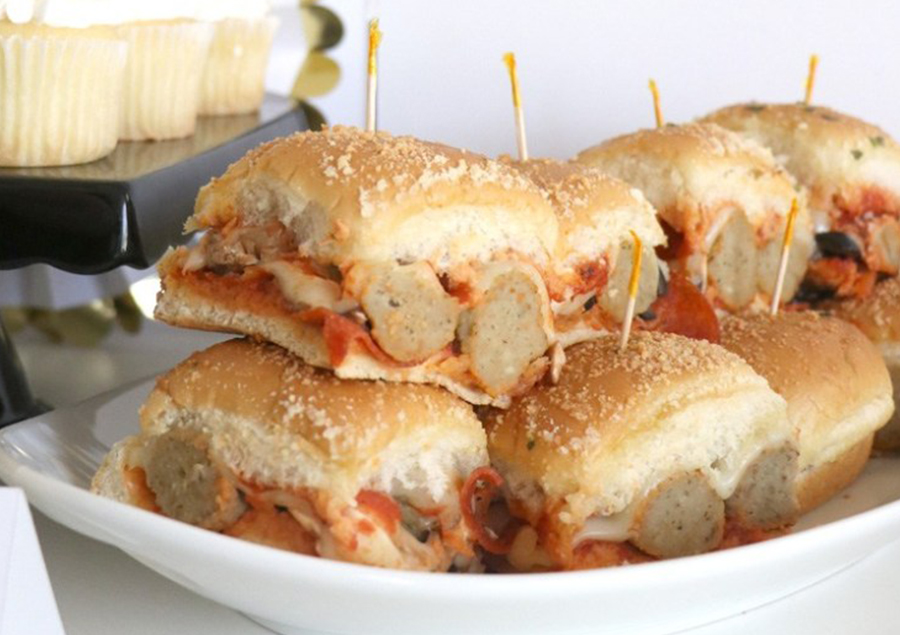 When it's time for the main event, don't skip over this mealtime hack! Meatball Pizza Sliders combine two iconic sleepover foods into a one-dish wonder. With just a few minutes of prep, these sliders are hearty enough to feed the hungriest of guests while pleasing the pickiest of eaters. Another critical element of this dish is that you can customize them by mixing toppings such as tomatoes or your favorite Italian meats.
BBQ Chicken Roll-Ups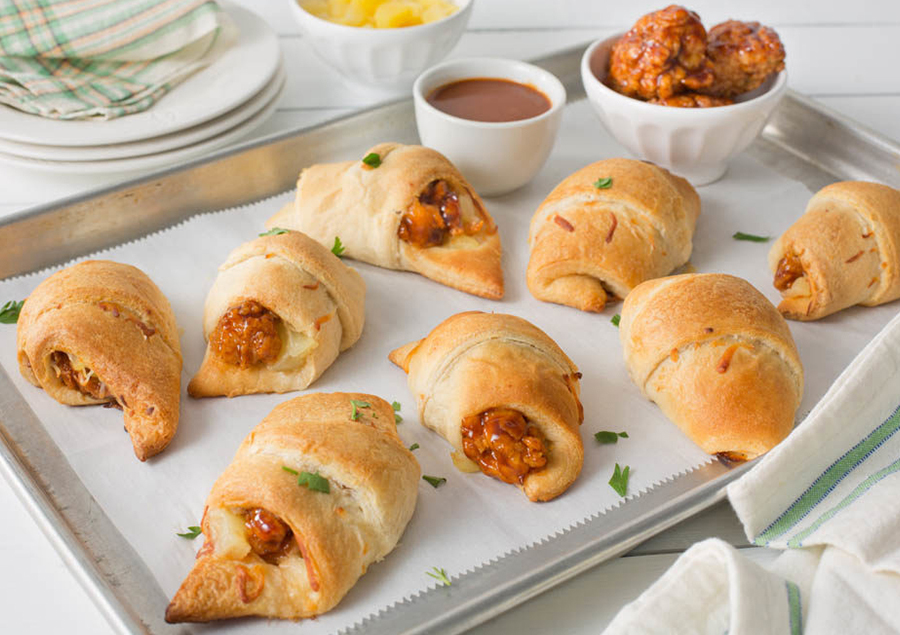 Another fantastic finger food is the BBQ Chicken Roll-Ups. Taking only ten minutes of prep time, these tasty bites are filled with tangy, delicious chicken that packs a BBQ punch. Use your Homemade Buttermilk Ranch Dip again for an extra kick of flavor.
Mini Mozzarella Stick Lasagna Roll Ups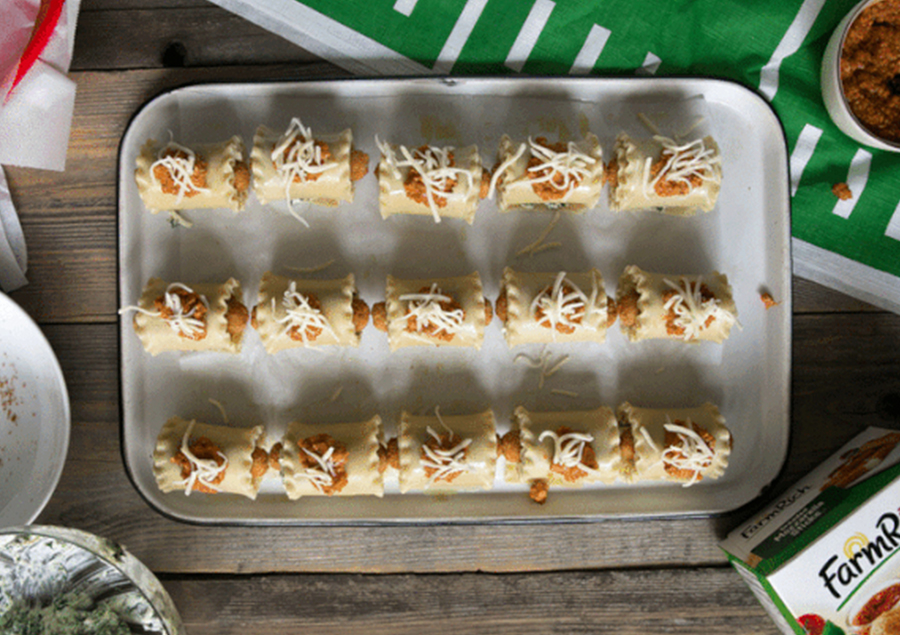 Talk about a dish that is just as fun to make as it is to eat; these Mini Mozzarella Stick Lasagna Roll Ups are the perfect combination of melty mozzarella, robust tomato sauce, and bready goodness. When sleepovers take a turn toward chaos, the last thing you want to deal with is the complicated layers of lasagna. So, make dinner easy with the simple roll-up action of this recipe that provides all the favors of the classic Italian dish in a quarter of the time.
One Pot Spaghetti and Meatballs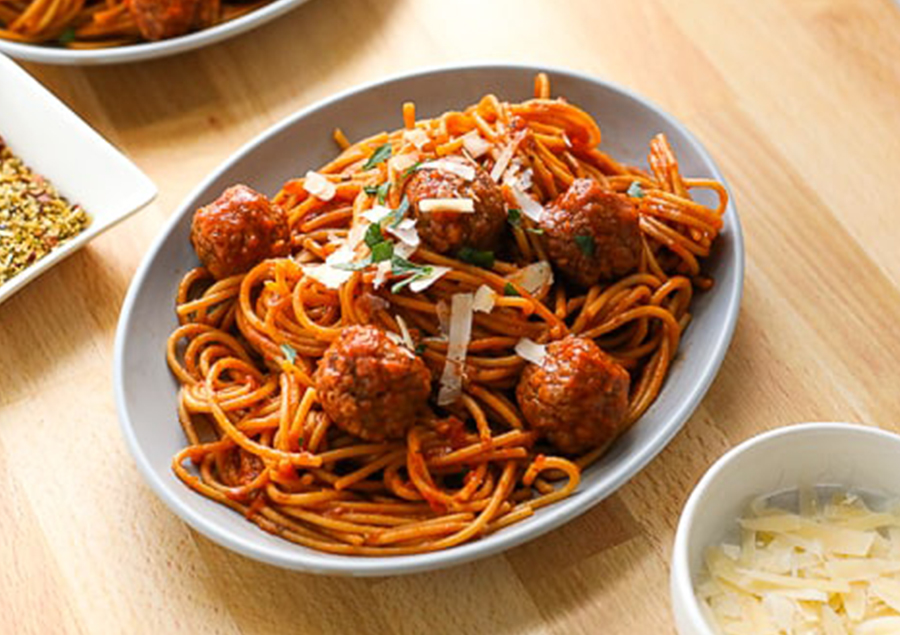 Sometimes the idea of a sleepover can be overwhelming due to the number of people you will have to feed. Don't let that stop you. One-pot meals are the way to go when you're pressed for time but have an army to feed. Try this One Pot Spaghetti and Meatball recipe with whole wheat pasta to add extra protein and satiate those hungry tummies!
Savory Cheesy Meatball Mac and Cheese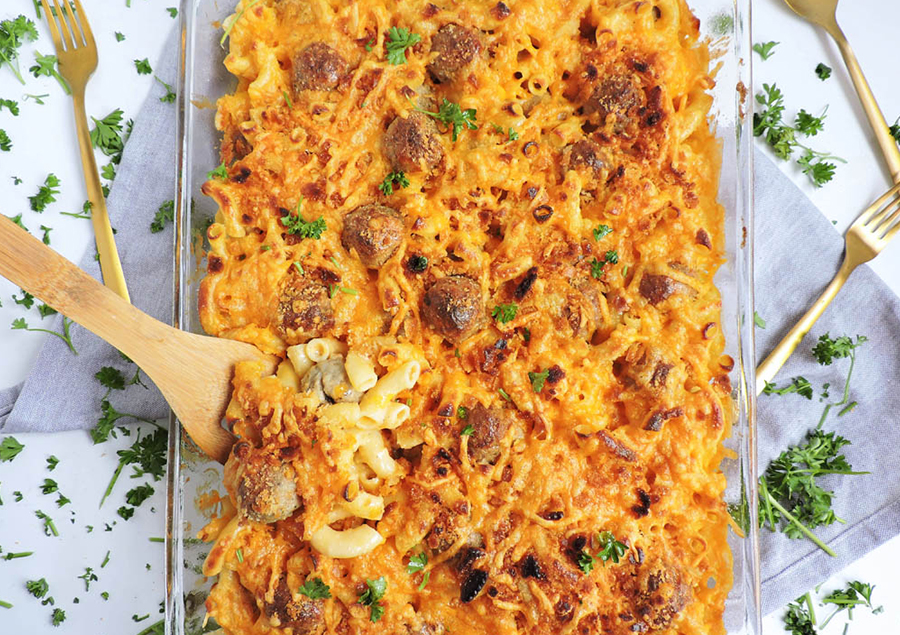 When the kids come knocking, mac and cheese is the easiest go-to recipe to please picky eaters. Mac and Cheese is a staple in any American kitchen, but sometimes you need a dish that has a little extra pizzazz. Meatballs to the rescue! Try this recipe when your picky eaters crave some cheesy goodness but need a little extra protein to hold them over till morning.
Chicken Bite Tacos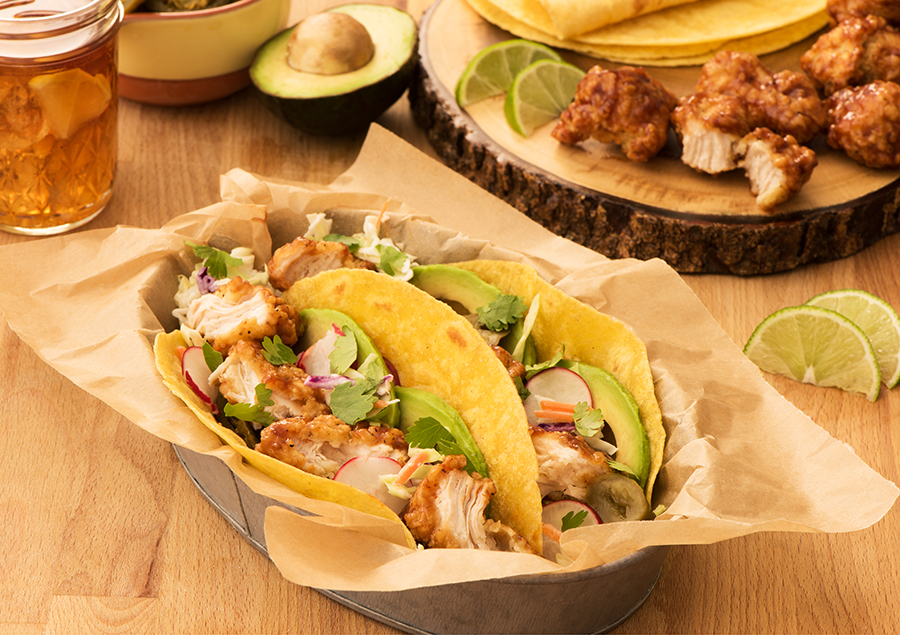 For the more adventurous group, give Chicken  Bite Tacos a try! Another flavorful option when it comes to finger food, these crispy tacos come together in no time, with Farm Rich BBQ Boneless Chicken Bites as the star. They offer a bit of a kick for those flavor seekers who don't mind a touch of heat. Don't forget to whip up some fresh slaw; the extra crunch is well worth it.
Sweet Sleepover Desserts
Easy French Toast S'mores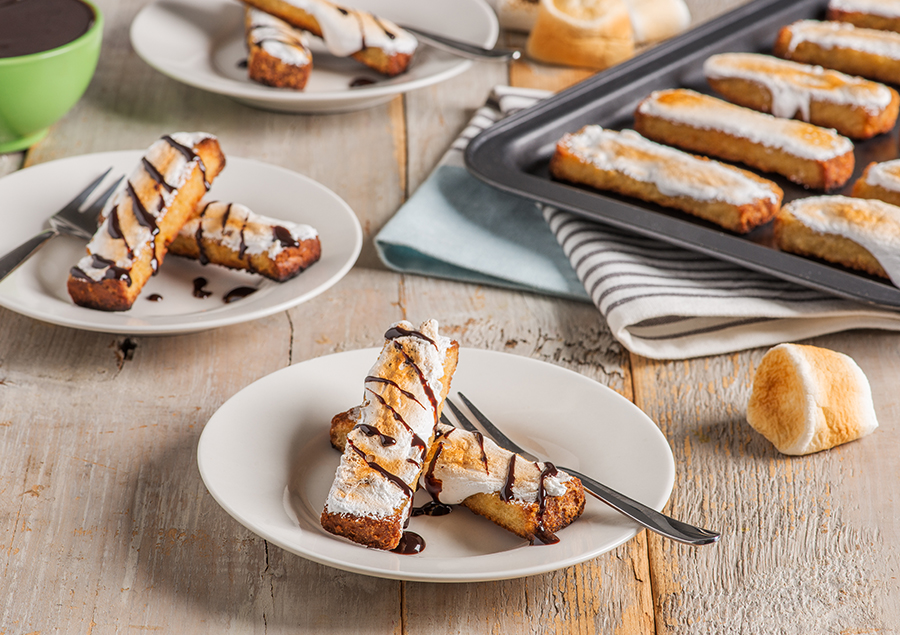 Now it's time for desserts to take center stage, because no sleepover is complete without its fair share of delectable sweets. S'mores is a classic for any friend gathering, but building a fire can be a hassle, not to mention near impossible if you don't have a fire pit. So, skip the fire hazard and opt for these easy French Toast S'mores instead. Bursting with the traditional s'mores flavor, these are easy to whip up, crunchy, and sweet as can be.
Bananas Foster Sticks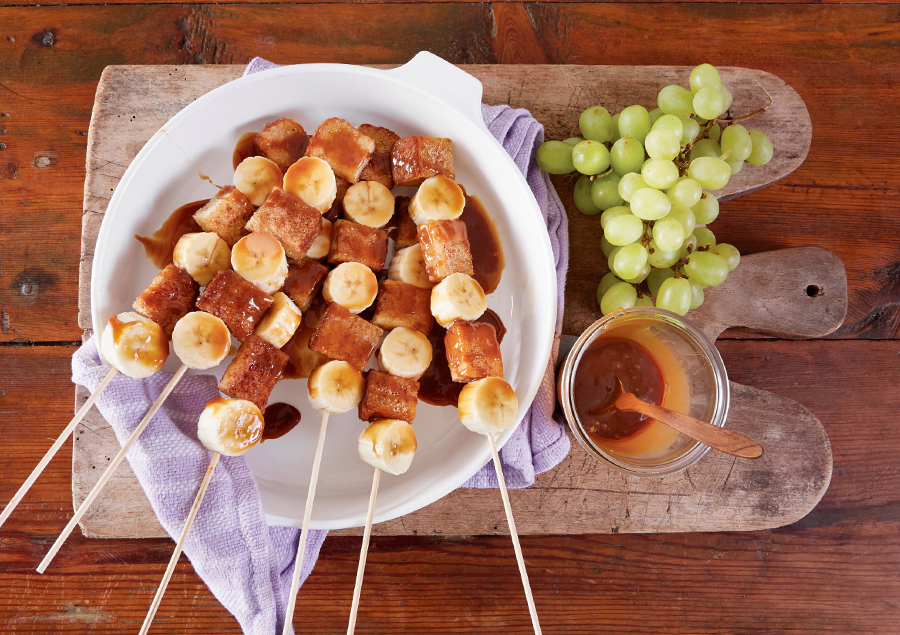 Sleepover desserts need to be just as delicious as they are amusing to make. Roll out the red carpet for these Bananas Foster Sticks. They are quick and easy to make, plus a ton of fun to eat. Even though we don't think you'll be able to keep these leftovers around, they also make wonderful additions to Sunday morning brunch. Fresh ripe bananas and your favorite caramel sauce come together in this festive skewer recipe to bring your sleepover crew a delectable treat everyone is sure to love.
Easy Breakfasts for Sleepovers
Chicken and Waffles Sandwich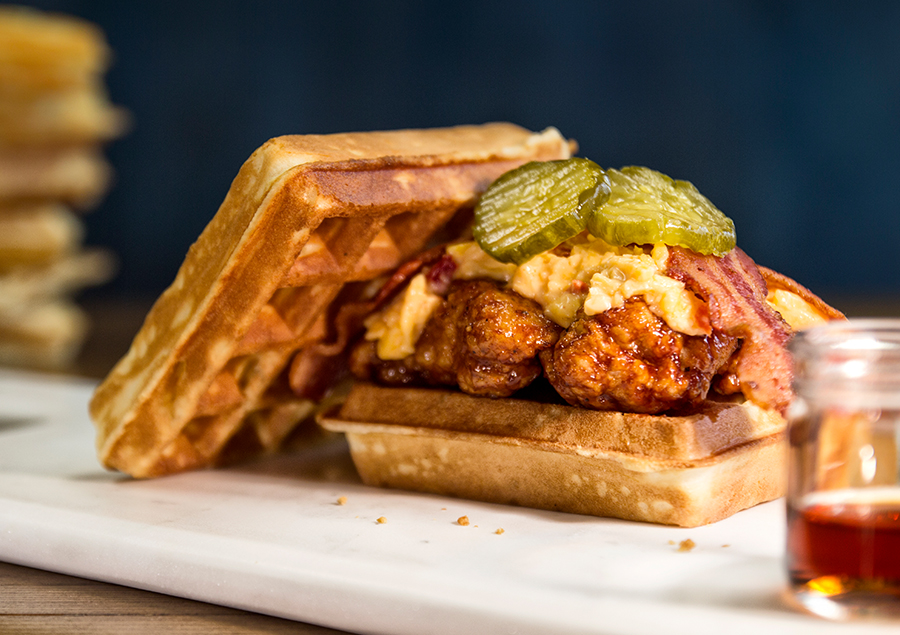 We all have that group of foodie friends that may be a little harder to please than most. This is where the Chicken & Waffles Sandwich shines. The perfect combination of sweet and savory, this sandwich will take center stage at your sleepover brunch with a pop of southern flair. The juiciness of Farm Rich Chicken Bites will offer a protein-packed punch, while the sweet waffles add the perfect layer of buttery goodness.
French Toast Stick Pops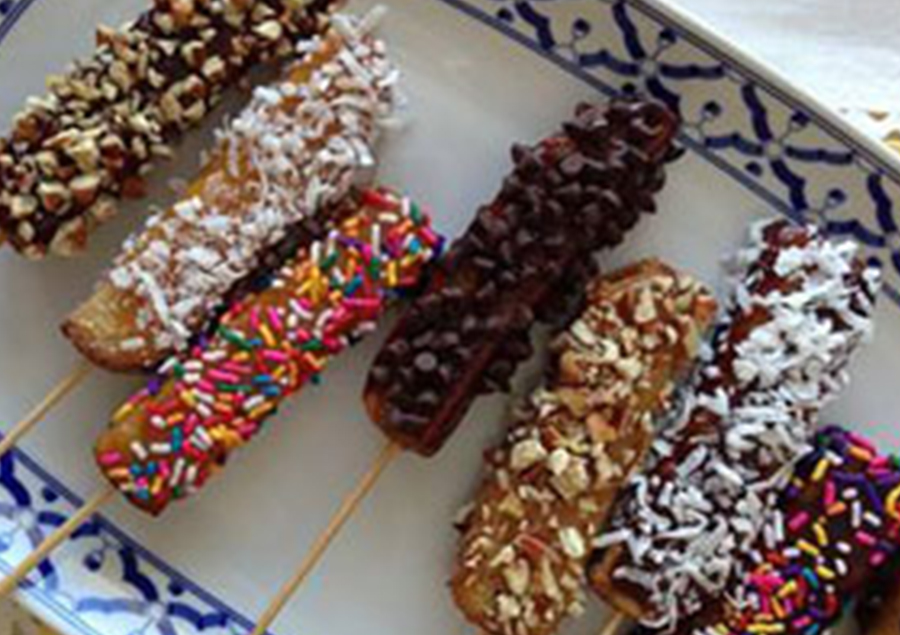 For those who stick to the sweeter side of life, French Toast Stick Pops are an easy go-to that will leave anyone reaching for seconds. Done in a snap, these delicious little treats are a great way to please kids and adults, especially after a night full of popcorn and movies! Ready in minutes, these customizable French toast sticks allow everyone to choose the breakfast flavors they want. For the purists, a simple drizzle of maple syrup will do, and fresh fruit pairs well with them, too!
Looking for More Sleepover Recipes?
We have hundreds of delicious kid-friendly sleepover meals in our recipes section. You're guaranteed to find something everyone will crave.