Coach G.O.A.T.'s Playbook
As the Official Frozen Snack of the SEC, Farm Rich knows that when you're the home team, you always have to go for it, and Coach G.O.A.T.'s playbook is the key to winning all season long. 
The Toppings Touchdown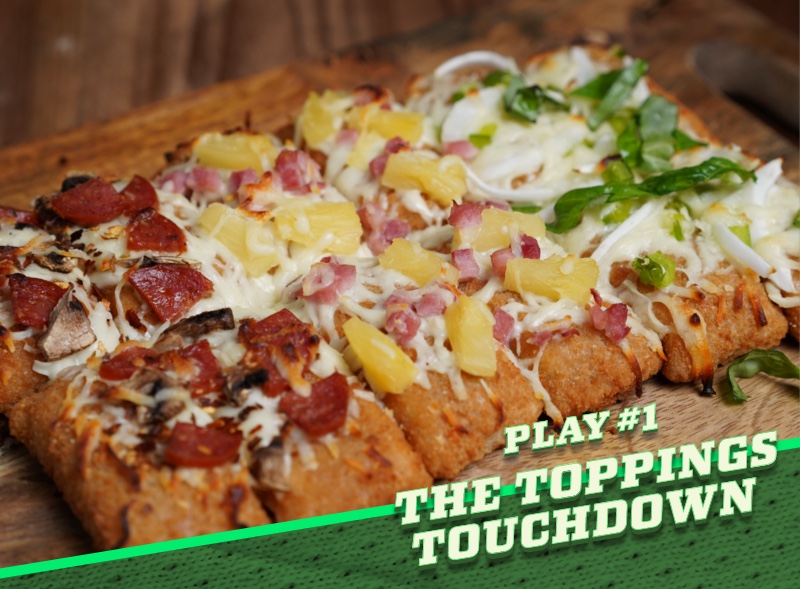 Everyone has a favorite team, just like everyone has a favorite pizza topping. So when you need to tackle the whole crew's cravings, Coach G.O.A.T.'s BYOToppings Pizza Crunchers is the perfect play. Just load up our Pizza Crunchers with different toppings and enjoy the cheers.
The Spud Spiral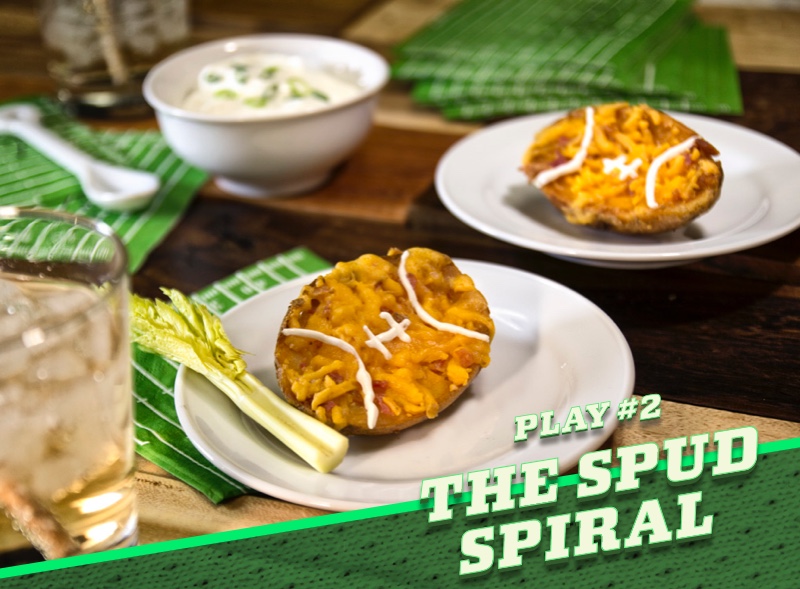 Between shirts and skins, you know we're choosing skins—–Loaded Potato Skins, that is. Our adorably delicious Potato Skin Footballs are a quick and easy way to stick to the game day theme with perfectly piped sour cream laces.
The Sideline Sliders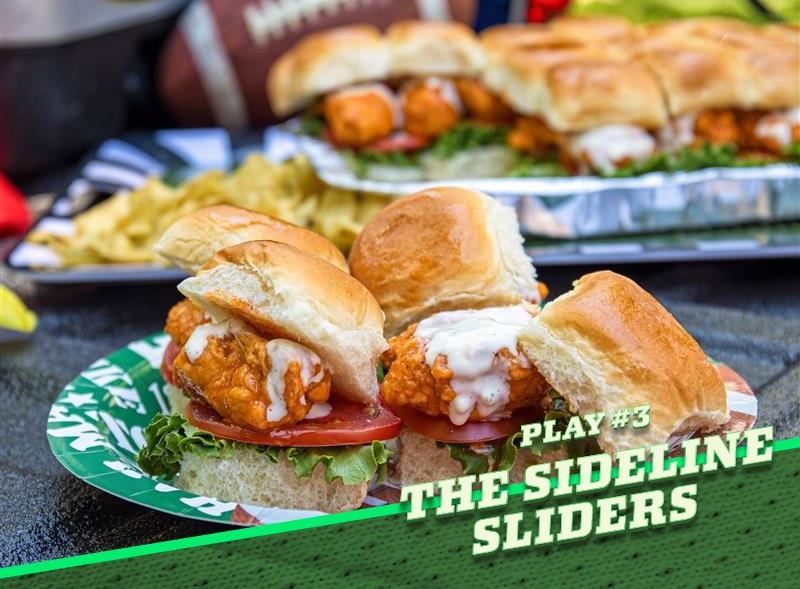 With our Buffalo Style Boneless Chicken Bites, King's Hawaiian Rolls, and your favorite toppings, you can create a tray of sliders so good that even the Get Back Coach won't be able to stop everyone rushing to get a taste.
The Pick Six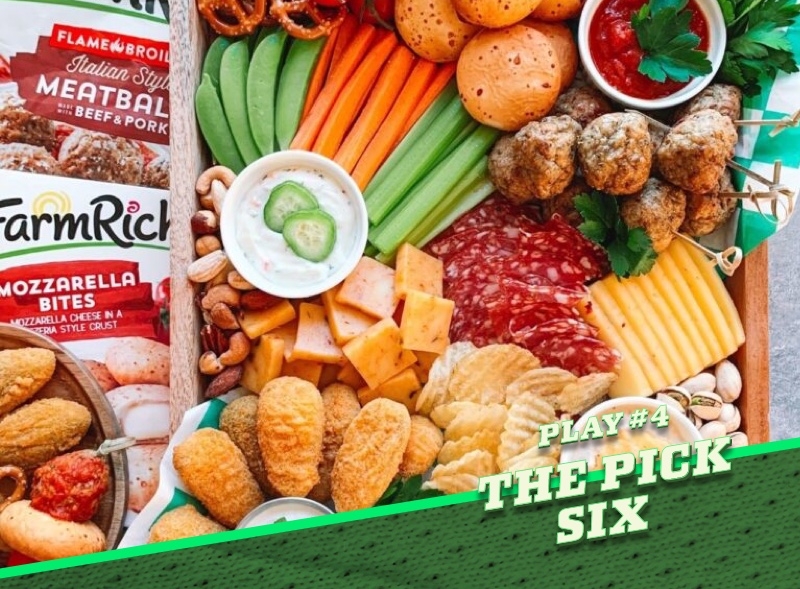 This game-changing spread will score you some major points with your team. The best part? It's as simple as choosing six of your favorite Farm Rich snacks from our lineup and arranging them in a delicious victory formation.
The Air Fry Audible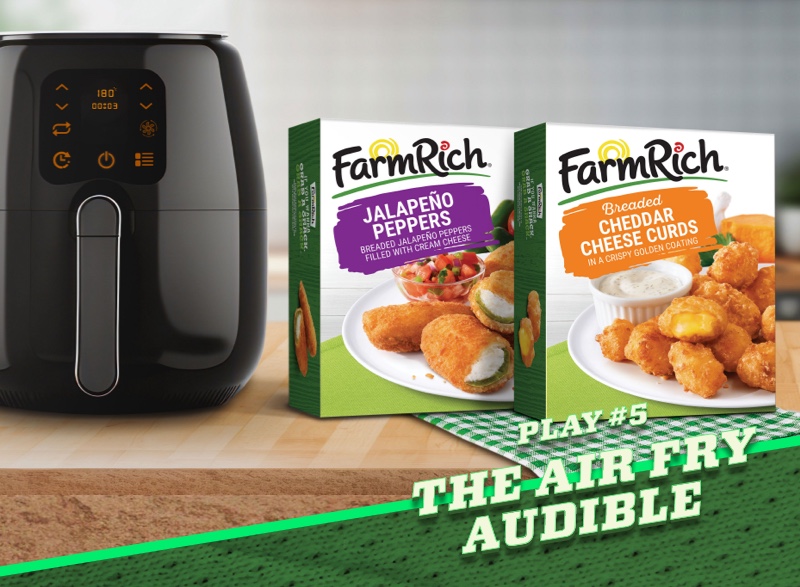 Farm Rich snacks and air fryers go together like coaches and clipboards. So, when the play clock's counting down and you need a delicious snack in a snap, just call an audible and use your air fryer for extra crispy, extra convenient game day bites.
The Pepper Pocket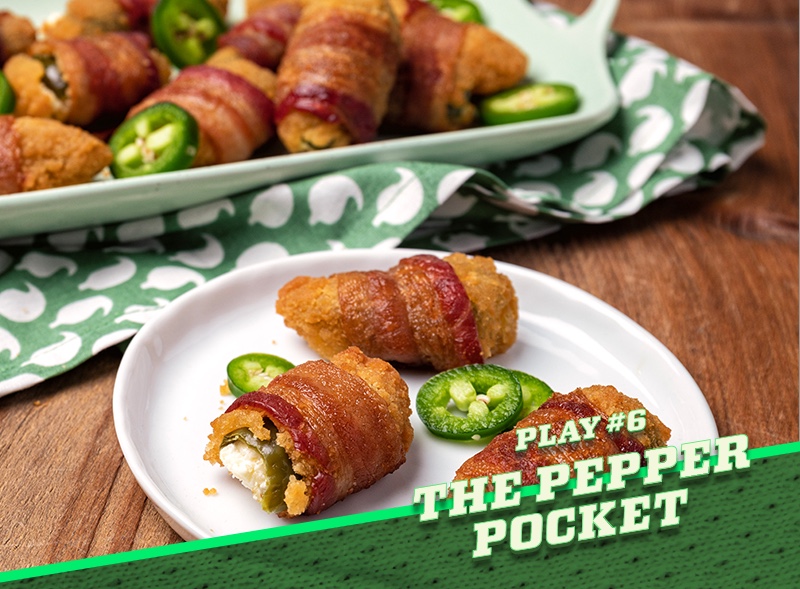 No need to scramble for an easy game day spread. Just wrap our Jalapeño Peppers in bacon for an irresistible snack that can soothe the pain of even the worst sacks.
The Big Dipper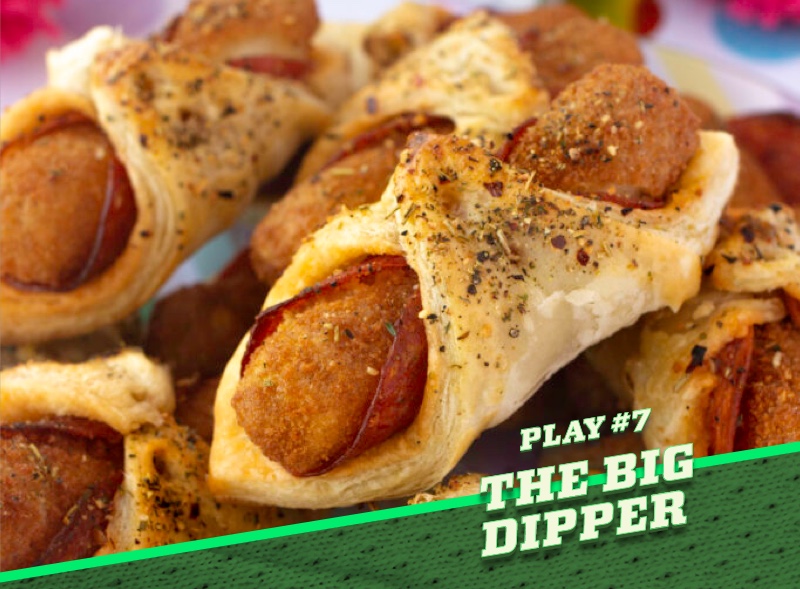 You might as well call this snack an automatic first down because the crowd is going to go wild for our world-famous Mozzarella Sticks wrapped in pepperoni AND puff pastry. Serve them with warm marinara sauce and you've got a championship level spread.
The Hail Mary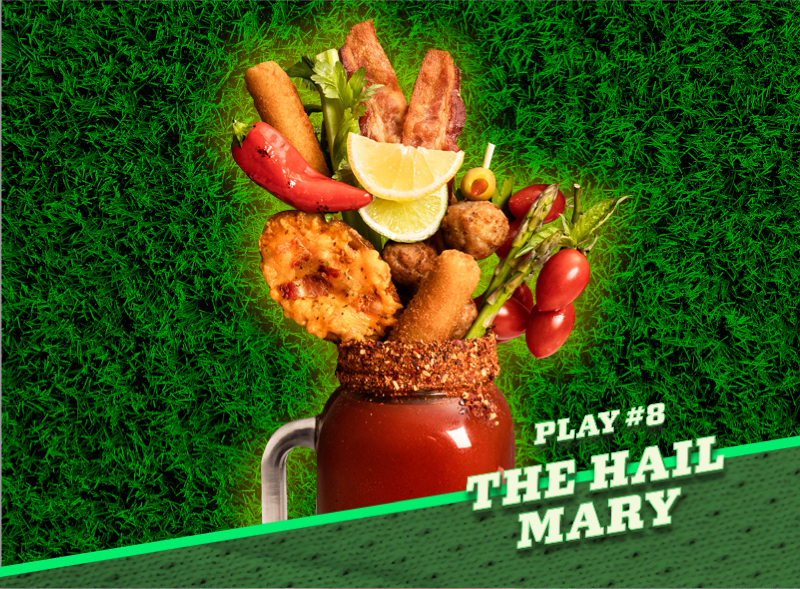 Kick off game day the right way with an epic Bloody Mary loaded with enough snacks to keep you noshing until half time. To create a Bloody Mary DIY Bar, build a roster of your favorite Bloody Mary mixers, add small wood skewers and Farm Rich snacks like Mozzarella Sticks, Cheddar Cheese Curds, Crispy Dill Pickles, Loaded Potato Skins, and Mozzarella Bites. Layer in candied bacon, tomatoes, olives, asparagus, pickled okra, celery, or peppers and serve in big glasses with a spicy salt rim.